Topic: Richview Middle School
Clarksville, TN – Clarksville High School all-state catcher had hoped and dreamed about to go to school and playing in the Orange and White at the University of Tennessee since she was little.
Well dreams do come true, as the left-hander, power hitting, backstop officially signed her NCAA National Letter of Intent to play for the Lady Vols on November 12th, in a ceremony held in the school's cafeteria.
"I'm excited because I've worked very hard and it's paid off finally," Bearden said. "It truly is a dream come true for me getting a chance to play for the University of Tennessee."
«Read the rest of this article»

Montgomery County, TN – Four CMCSS middle schoolers have made the semifinalist list for Tennessee SCORE's "Rise to the Challenge" scholarship competition.
The four seventh graders, from Richview Middle School and Montgomery Central Middle School, are among only five chosen statewide. «Read the rest of this article»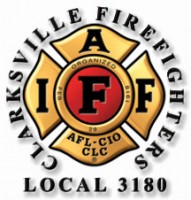 Clarksville, TN – Clarksville Firefighters Local #3180 and Servpro of Montgomery County teamed together to make a donation to the Clarksville-Montgomery County School System's Teachers Warehouse. The donation of a pallet of copy paper fills a constant need for area teachers.
"Through our contacts with Mrs. Candy Johnson we learned a lot about the Teachers Warehouse. We come to find out that one of the things that they're always in need of, and they're really hurting for is copy paper," said David Kirkland, President of Clarksville Firefighters Local #3180. "I guess it's just because of the fact that the classrooms have become much more automated; and there a lot more stuff that has to be run off, and copied."
«Read the rest of this article»
Middle School Scholars to Walk in the Footsteps of U.S. Leaders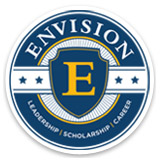 Washington, D.C. – Outstanding middle school students from across the United States took part in an extraordinary leadership development experience, the 2014 Junior National Young Leaders Conference (JrNYLC): Foundations of Leadership I, an Envision program.
The program provides a historical view of leadership and encourages young scholars to develop their own leadership skills and strategies for success in the 21st century.
«Read the rest of this article»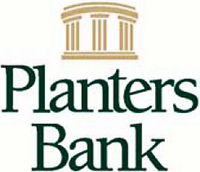 Clarksville, TN – Long-time friends and art teachers Maureen Griffin and Debbie Harrison have collaborated to create an exhibit featuring ceramics, watercolor, photography and mixed media pieces.
Their exhibit, "Two Friends, Two Teachers," will be on display at the Planters Bank-Hilldale Gallery from Thursday, April 3rd – Wednesday, April 30th.
«Read the rest of this article»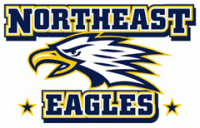 Clarksville, TN – Quinton Cross made six 3-pointers on his way to 26 points to lead the Northeast Eagles in their 48-43 win in the championship game on the boys side of the Middle School Basketball Tournament held at West Creek Middle School Thursday, January 30th.
The Championship game became a 3-point shootout as both teams buried 5 shots from downtown in the final period. Cross made the first and last 3-pointer of the game. His last broke a 41-41 tie with less than two minutes remaining in the game. The lead changed 13 times before Cross' last 3-pointer gave the Eagles a 44-41 lead.
«Read the rest of this article»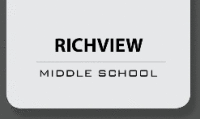 Clarksville TN – The Richview Lady Cowboys were the last team standing in the Girls side of the Middle School Basketball Tournament at West Creek Middle School. They defeated the Kenwood Lady Knights, 33-28, in the Championship Game Thursday, January 30th.
The two teams battled to a 26-26 tie in the fourth period. Then, Richview's Brittney Hudson made back-to-back baskets as part of a 6-0 run to give the Lady Cowboys a 32-26 lead. The Lady Knights scored only two more points the rest of the game.
«Read the rest of this article»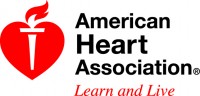 Nashville, TN – It's never too early to start taking care of your heart. And a great time to start is February – American Heart Month.
To promote their students' health, many Montgomery County schools will be teaching heart health to students that month and raising awareness through various American Heart Association programs and events.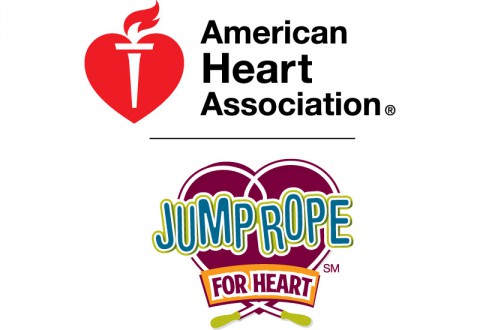 «Read the rest of this article»
Clarksville, TN - Clarksville area baseball players who want to improve their skills, are invited to participate in the "Future Stars Baseball Training Camp", October 15th-17th.
The camp is open to ages 7-14 and will be conducted at the Sports Doctor, 175 Terminal Road in Clarksville. «Read the rest of this article»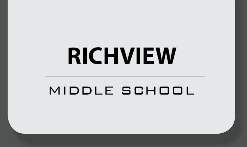 Nashville, TN – The Perfect Ending to a Perfect Season. The Richview Middle School Girls Golf Team captured the 2013 TMSGA Middle Region Championship title May 7th at Two Rivers Golf course by 33 strokes over runner-up Oakland Middle School, improving their undefeated record to 28-0 for a perfect finish.
«Read the rest of this article»