Topic: Rita Arancibia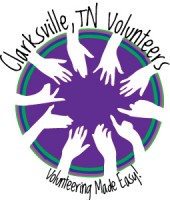 Clarksville, TN – The Nonprofit Leadership and Volunteer Network (formerly Hands on Clarksville) will co-host the President's Emerging Leaders Program (PELP) Nonprofit Network Breakfast on January 17th, 2013 from 7:30am-8:30am in the Honors Commons at APSU.
The Presidents Emerging Leaders Program helps prepare students at APSU for a lifetime of leadership. The program creates an environment that develops leaders for the future through the twin virtues of scholarship and service. PELP students must maintain a cumulative collegiate GPA of at least 3.25 and they must enroll in at least 12 credit hours per semester. «Read the rest of this article»
Nonprofit learning session helps nonprofits with fundraising and donor development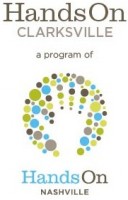 Clarksville, TN – The Nonprofit Partnership Network is pleased to offer the October Connect, Learn and Collaborate session, "Engaging for Impact" on October 17th, 2012 at the Clarksville Montgomery County Public Library, Large Meeting Room from 1:00pm-3:30pm.
The session is part of the monthly learning series offered to nonprofits, government agencies, community partners and academia to support collaboration, partnerships, education and peer mentoring. Don't miss your opportunity to learn-connect and collaborate! «Read the rest of this article»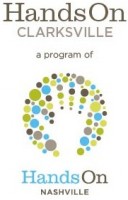 Clarksville, TN – Hands on Clarksville invites the community to the second annual Empty Bowls "bowl-a-thon" hosted by Ken Shipley, Associate Professor Peay State University on Saturday, October 6th from 4:00pm to 8:00pm in the Trahern building located on campus.
The purpose of the "Bowl-a-Thon" is to produce a bowls for the "Empty Bowls" project. "Empty Bowls" is an annual joint fundraiser to raise money for Loaves and Fishes and Urban Ministries Grace Assistance Food Pantry and to raise awareness about hunger issues in our community. «Read the rest of this article»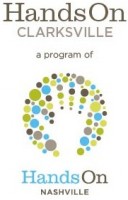 Clarksville, TN- Clarksville is proud to be a part of the Corporation for National and Community Service 2012 September 11th National Day of Service and Remembrance.  There is no day in history that has the same power to unite us in service like 9/11.
Be a part of this remarkable initiative to honor 9/11 victims, survivors and those who rose up in service in response the attacks by volunteering in your community. Volunteers and volunteer leaders are needed to help with various local service activities.
Hands on Clarksville's  "9/11 Serve to Remember: Days of Service" challenges citizens of all ages and walks of life to join us from September 1st-11th, 2012 as our community once again honors the memory and expresses our appreciation to those who serve, with our service. «Read the rest of this article»
Part of the Nonprofit Partnership Network's Learning Series
Presented by Dr. Victoria McCarthy, Associate Professor of Professional Studies at APSU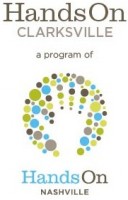 Clarksville, TN – Communities face many challenges that require powerful solutions. Again and again research points to the importance of nonprofits, government agencies and faith-based organizations collaborating and partnering together.
These kinds of relationships impact the effectiveness and efficiency of individual organizations and the communities they serve. To help shed some light on collaborative partnerships and the mechanisms for designing comprehensive collaborative strategies, the Clarksville-Montgomery County Nonprofit Partnership will host "Building Collaborative Partnerships." «Read the rest of this article»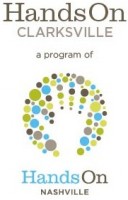 Clarksville, TN – The Clarksville Montgomery County Nonprofit Partnership Network and Hands on Clarksville will host the third in the series of training sessions to assist the nonprofit community on June 20th, 2012 from 10:00am-12:00pm at the Clarksville Montgomery County Public Library.
The event is part of the 2012 Learning Series that provides training and professional networking opportunities for nonprofits, board members and other professionals interested in the area of nonprofit leadership and management.
This month's session will be presented by The Community Foundation of Middle Tennessee. «Read the rest of this article»
Celebrate Nonprofit Day on April 13th, 2012 at the 1st Annual Nonprofit Leadership Conference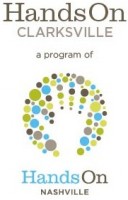 Clarksville, TN – As nonprofits are continually expected to do more with less, and access to resources has become even scarcer, Hands on Clarksville and the Nonprofit Partnership Network are pleased to support the 1st Annual Nonprofit and Leadership & Management Conference hosted by APSU School of Technology and Public Management and Criminal Justice Department.
Titled "Unleashing Your Organization's Most Important Asset: YOU," the conference is geared toward learning creative new strategies for managing and growing organizations in tough economic times. «Read the rest of this article»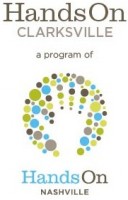 Clarksville, TN – It's cold outside, but Hands on Clarksville is ready for winter! The local volunteer program recently received a Community Impact grant from the Home Depot Foundation; and the funds will be used to help five local veteran families weatherize their homes.
According to the U.S. Department of Energy, drafts in homes are not only annoying but can also be responsible for soaring energy costs in both winter and summer. And, reducing drafts in our homes can lower energy costs from 5 to 30 percent. «Read the rest of this article»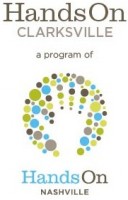 Clarksville, TN – Hands on Clarksville is pleased to announce it has received a community grant from The Home Depot Foundation to help local veterans and their families with weatherization repairs.
With help from Home Depot's Team Depot, community volunteers will implement the Hometown Heroes Weatherization Project in late February 2012.
According to the Home Depot Foundation website, Home Depot supports volunteering to improve the physical health of neighborhoods and help creates healthier and more stable environments where families can thrive. «Read the rest of this article»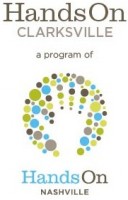 Clarksville, TN – Hands on Clarksville and the Nonprofit Partnership Network are holding the first annual "Connecting for Good" Community Resource Fair Tuesday, November 8th from 11:00am-4:00pm at the Clarksville Area Chamber of Commerce.
In these challenging times, networking, peer coaching and collaborative learning is more important than ever. This is an exciting opportunity to help weave us together.
Making time to get together at events like this provide lots of opportunities to connect and learn about new resources, people and organizations to help better manage our programs and services that help so many people in need. «Read the rest of this article»