Topic: Rivers and Spires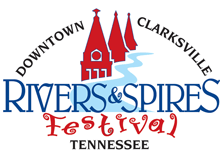 Clarksville, TN – On Saturday, April 22nd, 2017, the Rivers and Spires Festival invites you to enter to win a chance to meet award winning country music duo Montgomery Gentry before they take the Public Square stage.
For your chance to win, go online to www.riversandspires.com/win
Submit your information to be entered to win the opportunity to meet the country artists with two meet and greet tickets.
«Read the rest of this article»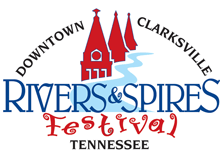 Clarksville, TN –The Rivers and Spires Festival announces its headline entertainment for the 2017 festival, April 20th-22nd in downtown Clarksville.
Award-winning country duo Montgomery Gentry will perform on the Public Square Stage on Saturday, April 22nd at 8:30pm.
From "Hillbilly Shoes" to "Headlights," Montgomery Gentry has become one of the most identifiable duos in the history of country music—as much for their outlaw-meets-gentleman sensibilities, their yin and yang personalities and their intensely energetic live performances as that balance of voices that gives their brand of country an edge or their version of Southern rock a softer place to fall.
«Read the rest of this article»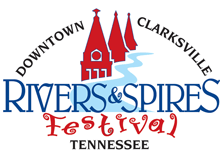 Clarksville, TN – Rivers and Spires held their annual Quilts of the Cumberland Quilt show on April 14th-16th at the Madison Street United Methodist Church. The show displayed a variety of quilts from traditional to one of a kind art quilts by local artists. The event was free and open to the public.
The quilts showed just how talented artists are in the area. They were simply beautiful. The event had juried exhibitions and non-juried exhibitions as well.
«Read the rest of this article»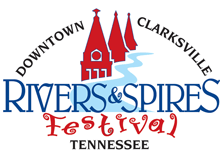 Clarksville, TN – The 2016 Rivers and Spires Festival shattered previous attendance records, bringing over 49,000 people into downtown Clarksville over the April 14th-16th weekend. This year's event was the largest Rivers and Spires to date with the 2010 Festival previously holding the record at 42,073 when the Charlie Daniels Band performed.
"The Festival definitely did what it was supposed to do; bring people downtown, promote the community and offer free family entertainment for all ages. We are very pleased with how the event went this year," said Theresa Harrington, Executive Director of Visit Clarksville.
«Read the rest of this article»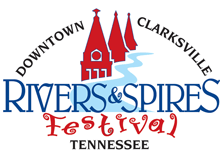 Clarksville, TN – What's beautiful about Ballet Folklorico Viva Panama? Everything. First, you see the many colors in the gorgeous costumes of the dancers. The beauty of the women and men who are dancing delights your eyes. The music is filled with happiness and joy. Just sit back and watch.
At least, that's what was on tap at Rivers and Spires 2016 on Saturday. Vicky Schuler, mother of Mildred Verona, the leader of Ballet Folklorico Viva Panama, spent two months in Panama this past year gathering materials and beaded hair adornments for the elaborate costumes of the female dancers.
«Read the rest of this article»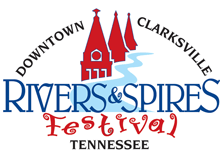 Clarksville, TN – What's not to like about a free festival in the streets and venues of downtown Clarksville? Rivers and Spires Festival 2016 was all that and more with something for everyone.
You could eat everything from funnel cakes to corn dogs to fried Snickers at the street vendors' wagons. You could hear all kinds of music from children's choirs to rock bands. You could watch dancing from places like Hawaii and Panama or see youngsters just learning to dress up and boogie!
«Read the rest of this article»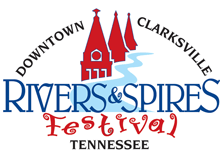 Clarksville, TN – The weather was absolutely perfect Friday, April 15th for the Rivers and Spires Festival. It was warm, but not too warm with a slight wind, clear sky, perfect. Put that with plenty of food, great vendors, activities and some amazing entertainers and you had one heck of a good time going on in Downtown Clarksville.
Rivers and Spires truly has something for everyone, little, small, young and old alike. There were plenty of things to do like the laser tag area, face painting, the sports zone, the family fun zone and more.
«Read the rest of this article»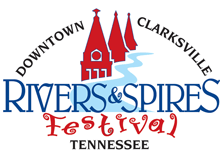 Clarksville, TN – On Thursday afternoon, April 14th, the 14th annual Rivers and Spires Festival started up in downtown Clarksville. There was a slight rain in the afternoon, but it tapered off, clouds parted, giving great weather to kick off the event.
The Quilts of the Cumberland exhibit at Madison Street United Methodist Church opened to the public at 5:00pm. The quilts had been judged earlier in the day so those attending rushed in to see the award winning quilts.
«Read the rest of this article»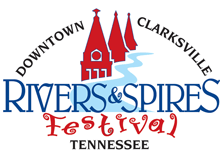 Clarksville, TN – CDE Lightband continues to offer the ultimate gaming experience at Rivers and Spires! Adults and children of all ages have the opportunity to play interactive multi-player games for free!
Enjoy over 50 games for all levels of gamer at CDE Lightband's exclusive gigabit speed. Fiber Fast Gaming is located in the underground parking garage on Franklin Street between Second and Third Streets.
«Read the rest of this article»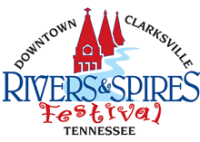 Clarksville, TN – Rivers and Spires Festival kicks off tonight,  Thursday, April 16th with musical entertainment for everyone. This free festival will have musicians of all genres. Tonight's hours are from 5:00pm-10:00pm.
Hadley Park will get things started on the Public Square Stage at 5:00pm. Taylor X will will hit the Strawberry Alley Stage with her heavily choreographed, dance-driven show at 5:30pm
«Read the rest of this article»