Topic: Rivers and Spires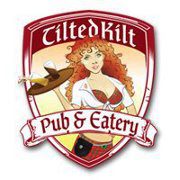 Clarksville, TN – The Tilted Kilt in Clarksville, hosted their first Chive Unofficial Meetup on Saturday night, and had a huge turnout. The meetup was presented by Budweiser of Clarksville and was a benefit for the Folds of Honor Foundation, which provides scholarships to children of soldiers killed or injured while in the line of duty.
"TheChive, is a photo entertainment website with cultlike fans," said Laura K. Thornton, Marketing Coordinator for Tilted Kilt Clarksville. "The website features funny internet memes, sexy girls,and things like that. The fans of this website are really crazy about it. The Chive has reached out to their fans for assistance in charitable causes via the website, and have raised over $100,000 for several of these causes, often within hours."
«Read the rest of this article»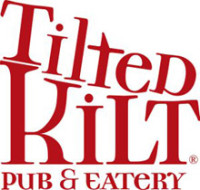 Clarksville, TN – On Friday, May 2nd, 2014, Backroad Brigade will be performing live at The Tilted Kilt Pub & Eatery from 8:00pm until 11:00pm.
Based in the Clarksville area, Backroad Brigade is an American Rock band with influences ranging from the 60′s through the 80′s Rock, Blues, and Indie Rock. They play tunes ranging from Elvis to AC/DC to Jack White.
«Read the rest of this article»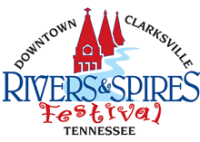 Clarksville, TN – It was a record setting year for Clarksville's 2014 Rivers and Spires, as the streets of Historic Downtown Clarksville saw over 41,000 Festival attendees over the April 24th-26th weekend.
Festival organizers say that this year's event was the second largest Rivers and Spires to date, falling right behind the 2010 Festival.
«Read the rest of this article»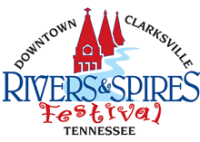 Clarksville, TN – The 12th annual Rivers and Spires Festivals will go down as one of the best in years. The weather has been just marvelous. New events, food, vendors and wonderful music as well as the weather has drawn more patrons than ever. But it's not over yet.
At 7:00pm, CMA award-nominated country musician, Randy Houser hits the Public Square Stage. The concert is free and open to the public.
«Read the rest of this article»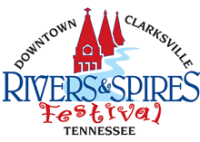 Clarksville, TN – On Friday, April 25th, CDE Lightband held a kick off event for their Gig City Gaming center at the Rivers and Spires Festival. The gaming center is powered by CDE's new gigabit internet service. All games are free to play.
Before the ceremony, Montgomery County Mayor Carolyn Bowers and Clarksville Mayor Kim McMillan faced off on Dance Dance Revolution. They both had a good with this gaming experience.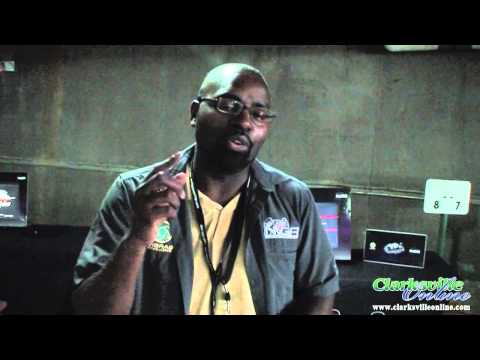 «Read the rest of this article»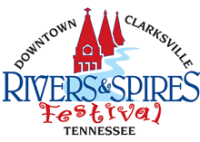 Clarksville, TN – The 12th annual Rivers and Spires Festival begins today at 10:00am. The weather could not be better. The forecast is sunny with a high of 81°F with a slight southern wind from 5 to 10 mph. Tonight will be mostly clear with a low of 55°F. Perfect weather for the last day of the event.
Rivers and Spires kicks off Saturday morning with Distinguished Steppers Unlimited, Elite Dance Team, Korean-American Association, and Press A to Jump.
«Read the rest of this article»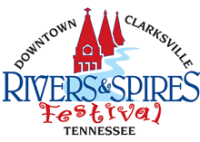 Clarksville, TN – Clarksville's Rivers and Spires is holding an arm wrestling tournament to today, April 26th. The tournament will be held in the Military Appreciation Area.
There are cash prizes and awards up for grabs and anyone can sign up. Registration is going on from 10:00am until noon at the Military Appreciation Zone.
«Read the rest of this article»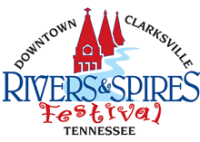 Clarksville, TN – Come out to Rivers and Spires Saturday and enjoy Memory Lane Cruisers' exhibit of classic cars of all types. A variety of makes and models will be on display for the enjoyment of the public.
Expect to see classic cars, street rods, muscle cars, classic trucks and other special interest vehicles.
«Read the rest of this article»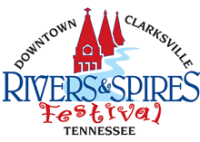 Clarksville, TN - The Johnsonville Big Taste Grill™ annual nationwide tour makes it's way to Clarksville's Rivers and Spires Festival this weekend, April 24th-26th.  Providing more than just tasty-tailgate sausages, the Big Taste Grill also raises money for local charities.
To date, the Big Taste Grill program has raised more than $3.5 million for a variety of charities nationwide, many of them local community organizations. In 2013 alone, the Johnsonville Big Taste Grill raised more than $130,000 for different organizations nationwide and served 121,325 brats during its 9-month tour.
«Read the rest of this article»
CDE Lightband's Gig City Gaming opens at Rivers and Spires Friday night at 6:00pm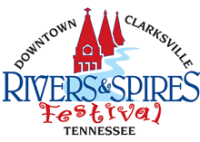 Clarksville, TN – CDE Lightband is bringing the ultimate gaming experience to the 2014 Rivers and Spires Festival. Gig City Gaming is a great area for adults and children of all ages to play interactive multi-player games.
Featuring over 50+ titles to play and catering to over 30,000 gamers at Rivers and Spires, there will be tons of gaming for everyone to enjoy! The gaming center is located in the underground parking garage on Franklin Street between Second and Third Streets.
Test your skills in gaming, against the speed and reliability of a full GIG of internet bandwidth.
«Read the rest of this article»