Topic: Riverside Drive
Written by Mark Rankin
U.S. Army Corps of Engineers, Nashville District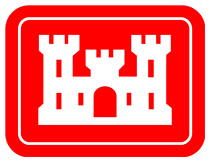 Clarksville, TN – The U. S. Army Corps of Engineers Nashville District and the city of Clarksville celebrated the completion of the Riverside Drive Stream Bank Stabilization Project during a ceremony at Freedom Point in Liberty Park.
Lt. Col. Stephen Murphy, Nashville District commander, Corps employees, Clarksville Mayor Kim McMillian, city officials, and representatives from the project contractor, Choctaw Transportation, Inc., from Dyersburg, Tennessee, gathered to commemorate the project, which work crews completed three months early.
«Read the rest of this article»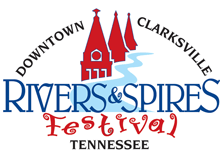 Clarksville, TN – Road closures for this week have been announced for the 14th Annual Rivers & Spires Festival in downtown Clarksville.
The Rivers & Spires Festival takes place April 14th-16th in downtown Clarksville. It is free and open to the public. The Festival features five stages of music and entertainment, arts and crafts, marketplace, food vendors and activities for all ages.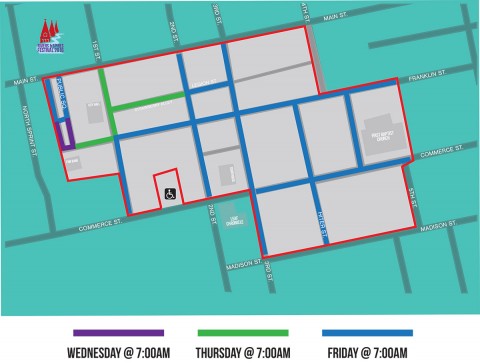 «Read the rest of this article»
Written by PIO Natalie Hall
Clarksville Police Department

Clarksville, TN –  Sergeant Ferguson has worked with the Clarksville Police Department for 19 years.
He is currently the District 2B Day Shift Sergeant. His home precinct is CPD Headquarters, and his area of responsibility is downtown Clarksville (Riverside Drive, Madison Street, the area surrounding APSU, Providence Boulevard, Lincoln Homes, Summit Heights, etc).
The Clarksville Police Department showed an immediate interest in Sgt Ferguson after he graduated from Austin Peay State University with a degree in Police Science and Administration. He went through their testing process in January of 1997 and was hired in February of 1997.
«Read the rest of this article»
Saturday, January 30th, 2016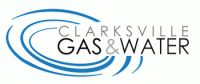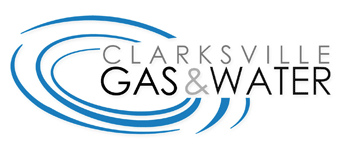 Clarksville, TN – The Clarksville Gas and Water Department will be reading meter routes on Saturday, January 30th, 2016 from 7:00am until 3:30pm. The revised meter reading schedule will help make-up for lost reading time due to recent inclement weather.
Meter readers can be identified by their official City of Clarksville issued Gas and Water photo badge, uniform and clearly marked vehicle.
«Read the rest of this article»
Clarksville, TN – As of noon today, all of the City of Clarskville's major roads should be cleared. The Street Department is now able to focus on the residential areas and they should be cleared by tomorrow afternoon.
In addition to every available piece of equipment the City had on hand, four additional road graders were rented to help clear the ice and snow.
«Read the rest of this article»

Clarksville, TN – The Clarksville Department of Electricity (CDE) reports an outage on the south side of Clarksville that affected approximately 2500 customers, due to a pole being struck by a vehicle on the 1000 block of Riverside Drive across from Regions Bank.
«Read the rest of this article»

Clarksville, TN – Clarksville Police Detective Christy Arwood is trying to identify two suspects involved in the Fraudulent Use Of Credit/ATM Card and is requesting public assistance.
In July of 2015 a white male and a white female were photographed at several businesses using the stolen ATM card. The card was also used in the Nashville area.
«Read the rest of this article»

Clarksville, TN – After a morning of interviews led by Clarksville Police Detective Tracy Woodruff in regards to the shooting this morning, December 12th, 2015 on Riverside Drive, 28-year-old James Jarid Burton, from Dyersburg TN, was charged with Aggravated Assault. He was booked into Montgomery County Jail with a total bond amount of $250,000.
Anyone with information is urged to call Detective Woodruff at 931-648-0656 Ext 5531 or the CrimeStoppers TIPS Hotline at 931-645-TIPS.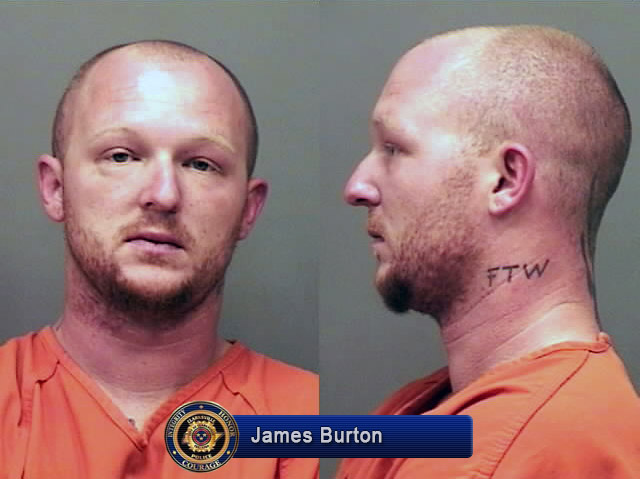 «Read the rest of this article»

Clarksville, TN – This morning, December 12th, 2015 at 6:34am, Clarksville Police officers responded to a shooting at the 600 block of Riverside Drive.
There is a victim with non-life-threatening injuries who was transported to Gateway Medical Center.
There's no further information at this time.
«Read the rest of this article»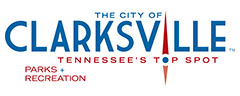 Clarksville, TN – Children of all ages are encouraged to visit Christmas on the Cumberland, presented by Agero and US Bank, for fun, family-friendly activities.
Visitors can enjoy holiday-themed crafts and performances by local choirs and dance groups on December 12th and 19th from 6:00pm to 8:00pm at McGregor Park.
«Read the rest of this article»