Topic: Riverside Drive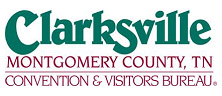 Clarksville, TN – This Saturday, on August 23rd, the inaugural Tri Clarksville Triathlon will be held at Liberty Park and Clarksville Marina. Road closures and boat ramp closures will be in place during the event.
Below is the list of closures, any additional information can be found on www.team-magic.com
«Read the rest of this article»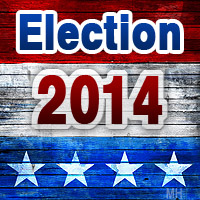 Montgomery County, TN – Montgomery County Mayor Carolyn Bowers was born and raised in Clarksville-Montgomery County. She graduated from Clarksville High School, then attended Austin Peay State University where she received her Bachelor and Masters Degrees. For 29 years, she taught high school business and computer classes in the school system. It was something she enjoyed and loved to do.
Serving as Montgomery County Trustee for two terms before becoming Montgomery County Mayor gave her experience with the county budget and the revenue end. As mayor, she began working on the expenditure end as well as managing the revenues and the bonds that you sell to fund capital projects.
«Read the rest of this article»
An exercise in homelessness.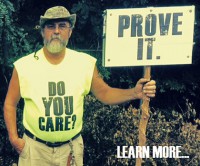 Clarksville, TN – Sunday was my last "official" day of standing. There's so much I've learned from this experience that I'll probably be writing these blogs for awhile, if that's okay with you. After all, the journey isn't over—it's really just beginning.
So now I pass the baton to those of you who do care and are ready to prove it. This was never about me making a personal statement but about awakening our community and showing you that, together, we can make a difference and address poverty the right way.
«Read the rest of this article»
An exercise in homelessness.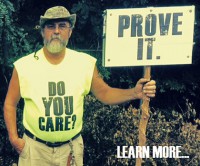 Clarksville, TN – Well, it's day eight, but who's counting?
I wanted to get to my spot by 10:00am this morning, so I got up and headed out early to catch the bus, not even taking the time to eat my oatmeal. The oatmeal, by the way, has been a lifesaver.
This past winter when we were doing the warming shelters, Mat Lasater (of Lasaters) donated these cool little cups of oatmeal, and all you have to do is add warm water, so I brought some with me to see how they do out in the woods … and from this point on, they'll be standard issue in Manna Café's homeless bags.
«Read the rest of this article»
An exercise in homelessness.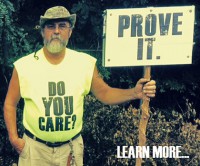 Clarksville, TN – Hi, I missed you!
I'm sorry these two days are late, but I worked a couple of side jobs the last two nights—and on top of sneaking in and out of camp, riding the bus, and standing on my street corners as long as possible, it made for a couple of very long days. In fact, Friday night I got only five hours of sleep, if you can call it that. I'm still not used to this hard ground.
As I'm writing this, I can sense some of you rolling your eyes all the way back into your head (they're making sounds almost like a slot machine). You're thinking, "I knew it! I knew he'd sell out!—He's working, and the homeless are lazy—they don't work!"
«Read the rest of this article»
Parking Information Released


Clarksville, TN – The City of Clarksville will celebrate our nation's independence this year with the seventh annual Independence Day Celebration on Thursday, July 3rd, 2014 at Liberty Park.
The event is free and begins at 6:30pm. Seating is available throughout the park and the concerts will take place on the Great Lawn of the Wilma Rudolph Event Center.
«Read the rest of this article»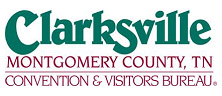 Clarksville, TN – There is still time to register, and receive a discounted rate, for Clarksville's inaugural Tri Clarksville Triathlon, coming up Saturday, August 23rd, 2014.
Hundreds of bikers, swimmers and runners will test their strength and ability along the Cumberland River and the roads of Montgomery County. The route will begin and end at Liberty Park and will consist of both Intermediate and Sprint races. «Read the rest of this article»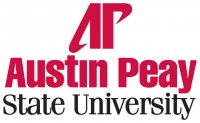 Clarksville, TN – World Cup fever continues to intensify, with soccer fans across the globe scrambling to fill their World Cup sticker albums. The Austin Peay State University Hispanic Cultural Center and Hispanic Alumni Chapter are embarking on a tour to host World Cup Sticker Exchanges at select businesses.
In addition to trading stickers and filling up World Cup sticker albums, there will be free giveaways for those that can answer soccer trivia correctly. Participants will also receive Lady Govs Soccer posters, and be able to speak with staff members about Austin Peay, the APSU Hispanic Alumni Chapter and resources provided by the APSU Hispanic Cultural Center. «Read the rest of this article»

Clarksville, TN – Today, June 20th, 2014 the Clarksville Police Department responded to an armed robbery at Regions Bank on 1001 South Riverside Drive at 1:08pm.
The suspect demanded money while in possession of a gun. The suspect is currently in custody. This is an ongoing investigation. There is no further information at this time. Details will be released at a later time.

Clarksville, TN – Clarksville Police Detective Daniel Wimmer is investigating a robbery that occurred at the BP Gas Station on Riverside Drive on June 10th, 2014 at 4:22am. Detective Wimmer was able to obtain a store video of the robbery suspect.
On the video, the suspect is the white male at the cash register with a black and white ball cap and a black t-shirt with white lettering.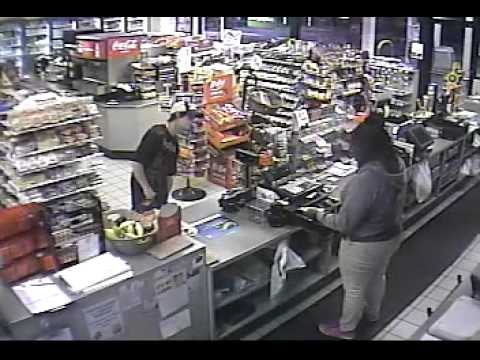 «Read the rest of this article»