Topic: robbery

Clarksville, TN – On July 9th, 2017, around 1:41am, Clarksville Police officers responded to the Tilted Kilt, 2790 Wilma Rudolph Boulevard in reference to a robbery in progress.
The Tilted Kilt was closed to patrons and employees were completing their evening tasks when a masked man in a hoodie entered the business and threatened employees with a handgun, demanding money.
«Read the rest of this article»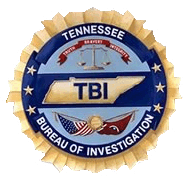 Johnson City, TN – The Tennessee Bureau of Investigation has two new additions to its 'Top 10 Most Wanted' list: Jarret Cole Heitmann and Makayla Danielle Stilwell.
Heitmann (DOB 6-30-92) and Stilwell (DOB 4-6-95) are wanted by the Sullivan County Sheriff's Office and the TBI in connection with a robbery and shooting incident that occurred on June 20th in Kingsport.
Both are charged with Attempted Second Degree Murder, Aggravated Kidnapping, two counts of Aggravated Assault, Reckless Endangerment and Especially Aggravated Robbery.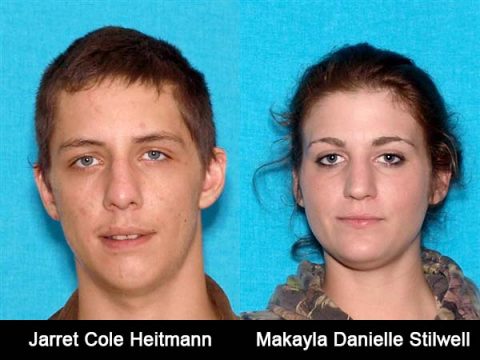 «Read the rest of this article»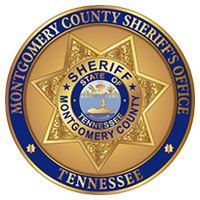 Clarksville, TN – Investigators with the Montgomery County Sheriff's Office are seeking the public's assistance in locating a man responsible for over $75,000 in stolen goods and over $10,000 in damage to a local daycare.
Thomas Christopher Nelson, 31, has seven warrants on file for this arrest. He is wanted for three counts of theft, two counts of vandalism, burglary, and evading arrest. His total bond is set at $225,000.
The warrants stem from three incidents that occurred in Montgomery County.
«Read the rest of this article»

Clarksville, TN – On May 14th, 2017 around 10:30pm, Clarksville Police Officers responded to a Robbery at the Quik Stop at 531 North Second Street.
A male wearing a black shirt, khaki pants, and a white bandanna around his face entered the store, brandished a sliver/gray handgun and told the clerk to open the register.
The clerk opened the register and the suspect grabbed the bills and cash drawer.
«Read the rest of this article»

Clarksville, TN – The Clarksville Police Department was looking for two people in connection to a Saturday robbery.
The persons of interest were located and taken in custody by Nashville Metro Police Department and have been transported and charged in connection with the robbery of a 35 year old woman in Clarksville.
On Sunday, May 14th, 2017 Detective Reed responded to an especially aggravated robbery at the dead end of North Edgewood Drive.
«Read the rest of this article»

Clarksville, TN – On Saturday, May 13th, 2017, around 5:30pm, the female victim, met two panhandlers who were asking for money in a grassy spot between Dairy Queen and Walmart on Wilma Rudolph Boulevard. She gave the panhandlers money.
Shortly after that, after walking and talking with the panhandlers, they ended up at the end of North Edgewood Place.
«Read the rest of this article»

Clarksville, TN – The 2017 National Police Week (NPW) is May 14th through May 20th. The local Law Enforcement Memorial Ceremony will be held May 19th, 2017, 10:30am at Clarksville Police Headquarters, 135 Commerce Street. The public is invited to attend.
In 1962, President John F. Kennedy signed Public Law 87-726 designating May 15th as Peace Officers' Memorial Day, and the week in which May 15th falls as National Police Week.
«Read the rest of this article»

Clarksville, TN – On Thursday, April 20th, 2017, at approximately 8:30pm, a black male wearing a green hoodie, red pants, and black shoes entered a business in the 400 block of Warfield Boulevard.
He walked to the pharmacy, jumped over the counter, demanded prescription medication, and made a motion which made it appear as though he had a gun.
«Read the rest of this article»

Clarksville, TN – According to Clarksville Police, on April 20th, 2017, two men were charged in conjunction with the attempted Robbery of a business in the 1600 Block of Fort Campbell Boulevard. The men were identified after the video footage was released to the public.
The two men were identified as: Roger Biggs (Bond $75,000), 55, Airborne Street, Clarksville and Edwin Waldrop (Bond: $150,000), 26, Spring Street, Guthrie, KY and both were charged with Criminal Attempt (Robbery).
«Read the rest of this article»

Clarksville, TN – On Monday, March 10th, 2017, around 9:37am, Clarksville Police report a man walked into Legends Bank at 1814 Tiny Town Road and demanded money from the tellers; the man did not display a weapon.
The tellers complied and give him an undisclosed amount of money. After he was given the money, he ran out of a side door and ran south, at which time, he was picked up in a dark colored sedan and left the area.
«Read the rest of this article»