Topic: Robertson County
APSU Sports Information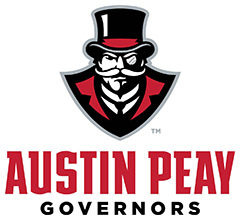 Clarksville, TN – Jeff Bibb and Ricky Cooksey have been longtime Austin Peay Athletics supporters and for the most part they have done so from two different approaches.
Bibb's support has been more from the development and philanthropic standpoint while Cooksey's has been of the more service nature, not that both haven't provided respective support from the other's methodologies.
They will become the 38th and 39th members of the Red Coat Society, APSU athletics' Hall of Fame of service, officially being inducted at halftime of the Govs men's basketball game, February 24th, against Murray State.
«Read the rest of this article»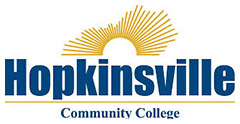 Hopkinsville, KY – Hopkinsville Community College's literary magazine, The Round Table, will be accepting submissions of original poetry, prose, or artwork through 4:30pm, Thursday, March 1st, for its 2018 edition.
The magazine's editorial staff welcomes work from anyone in the HCC service area, which includes: Christian County, Caldwell County, Todd County, Trigg County, and Logan County in Kentucky; Fort Campbell; and Stewart County, Montgomery County and Robertson County in Tennessee as well as employees and students from Austin Peay State University (APSU).
«Read the rest of this article»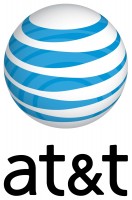 Nashville, TN – AT&T* has expanded internet access in communities throughout Tennessee to better serve those in rural and urban areas alike.
As part of our FCC Connect America Fund commitment, AT&T has deployed high-speed internet service to rural and underserved locations in parts of 51 counties serving more than 37,000 Tennessee locations.
For much of this rural deployment, AT&T is using its Fixed Wireless Internet service. Launched in Tennessee in June of 2017, this innovative service delivers an internet connection with download speeds of at least 10Mbps and upload speeds of at least 1Mbps to homes and small businesses.
«Read the rest of this article»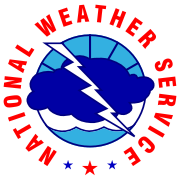 Nashville, TN – The National Weather Service has upgraded the Clarksville-Montgomery County area as well as Middle Tennessee from a Winter Storm Advisory to a Winter Storm Warning. Snow has fallen overnight for Clarksville-Montgomery County making for hazardous travel conditions.
Snow is currently falling and expected to continue all day Tuesday with a chance of flurries tonight and Wednesday.
A band of snow was located across northwestern and north central Middle Tennessee early this morning, and is forecast to continue moving southeastward during the day.
«Read the rest of this article»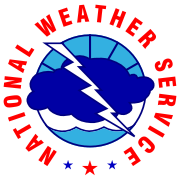 Nashville, TN – The National Weather Service has issued a Winter Weather Advisory for Clarksville-Montgomery County as well as parts of Middle Tennessee beginning this afternoon and continuing through Tuesday.
Snow is expected to begin over Clarksville-Montgomery County and northwest Middle Tennessee this afternoon and spread over most of the remainder of the area tonight. Once the snow starts, temperatures will rapidly fall to the freezing mark, and snow accumulation on area roadways will produce hazardous driving conditions.
«Read the rest of this article»
Updated: Sunday, 5:40pm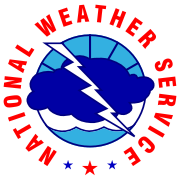 Nashville, TN – The National Weather Service reports snow accumulations are likely once again for Clarksville-Montgomery County and all of Middle Tennessee Monday night, January 15th and Tuesday, January 16th. Snowfall totals are expected to range from one half inch to 2 inches, with the higher totals on the Cumberland Plateau.
While there could be a mix of snow and rain for a couple hours in areas northwest of metro Nashville late Monday afternoon, the changeover to all snow is expected to happen quickly for everyone after sunset Monday.
«Read the rest of this article»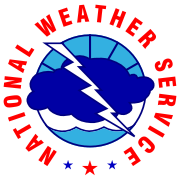 Nashville, TN – The National Weather Service reports that as a result of the ice and snow that fell across Clarksville-Montgomery County and Middle Tennessee today, dangerous travel conditions have developed tonight, especially along and north of I-40 where the most ice and snow fell.
With temperatures falling into the teens overnight, any snow, ice, or water remaining on roadways will freeze creating very hazardous driving conditions. Dozens of vehicle accidents have already occurred today with portions of I-40, I-24, and I-65 west and north of Nashville closed.
«Read the rest of this article»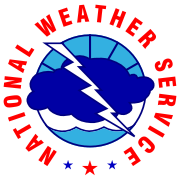 Nashville, TN – The National Weather Service has issued a Winter Storm Warning for Clarksville-Montgomery County and parts of Middle Tennessee that is in effect from 5:00am Friday Morning, January 12th until 9:00pm Friday Night.
Precipitation will begin to transition from rain to freezing rain and sleet around 5:00am Friday morning.
For the northwestern counties of Middle Tennessee, a system will move in Friday morning bringing rain that will transition shortly before sunrise to a mix of freezing rain and sleet, and then to all snow by the mid morning hours, with snow lasting into Friday evening.
«Read the rest of this article»

Clarksville, TN – The Fort Campbell Strong Regional Defense Alliance Board of Directors announces the selection of retired Command Sergeant Major Rory Malloy as the organization's first Executive Director.
Malloy is a former Sergeant Major policy advisor to the Assistant Secretary of the Army at the Pentagon and currently serves as an Executive Coach for the True Growth Leadership Course for Brigade/Battalion Commanders and Command Sergeants Major. Malloy's official start date is January 12th, 2018.
«Read the rest of this article»
Nearly a Third of IMPROVE Projects Underway Within First Year

Nashville, TN – Tennessee Governor Bill Haslam and Department of Transportation (TDOT) Commissioner John Schroer has announced that the state has awarded $297 million in contracts from bids accepted in December for crucial road and bridge construction projects – the first major awarding of IMPROVE Act projects and the largest such bidding process in TDOT's history.
With increased transportation funds provided through the IMPROVE Act and TDOT's federal budget, 72 new projects will be under construction across the state in the coming weeks.
«Read the rest of this article»