Topic: Rodney Long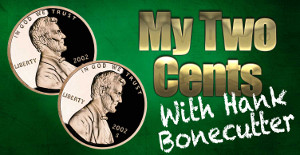 Clarksville, TN - As my wife and I were preparing for a recent vacation, we started collecting the books we planned to read while on our trip.  I usually grab the latest offering by Harlan Coben, Patricia Cornwell, or John Grisham.
She is currently catching up on the "Left Behind" series, but as she was putting our choices in the bag, she reached for my autographed copy of "When Newspapers Mattered: The News Brothers & their Shades of Glory" written by former Leaf-Chronicle "newspapermen" Tim Ghianni and Rob Dollar.
«Read the rest of this article»
Clarksville, TN – Tim Ghianni was one of the most popular reporters for the Leaf-Chronicle, almost from the day he started in 1974.  Our careers got started at about the same time, he at the paper, me at the radio station.
We would have occasion to run into each other from time to time, but back in the day, the news business was very competitive, and we weren't supposed to "fraternize with the enemy."
Tim was a soft spoken guy who, as he told me this week, "always wanted to be a newspaper man."  Now, with the release of his collaboration with fellow "news brother" Rob Dollar, "When Newspapers Mattered" tells the story of the newspaper business and how two tragedies gripped a community, caused great grief in the newsroom, and how this fraternity of journalists came together to help deal with reporting the news, when the news was bad. «Read the rest of this article»