Topic: Rokha District
Written by U.S. Air Force 2nd Lt. Jason Smith Panjshir Provincial Reconstruction Team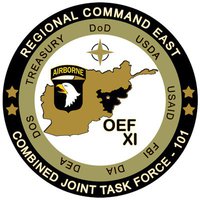 Panjshir Province, Afghanistan -– Afghan National Police in the Rokha district of the Panjshir province are taking the lead in training much-needed skills to other members of the ANP.
ANP Captain Safat Ullah Sangee, Panjshir Operations Coordination Center-provincial, spends his days teaching map and compass reading techniques to police in each of the seven districts in the valley.
July 13th was the second day of Sangee's three-day course at the Rokha Police Headquarters. Some of the things Sangee taught included how to use a protractor with a map, give grid coordinates, find grid coordinates, identify terrain features, and measure distance between points.
«Read the rest of this article»