Topic: Rossview Elementary School

Montgomery County, TN – The Tennessee Department of Education has recognized five Clarksville Montgomery County School System (CMCSS) schools as being in the top five percent of schools statewide in one of two categories naming them "Reward Schools." «Read the rest of this article»

Montgomery County, TN – The Clarksville Montgomery School System will begin taking applications for the 2013-14 CMCSS Voluntary Pre-Kindergarten starting in March.
The applications will be taken on the following dates and school sites from 4:00pm–6:00pm. «Read the rest of this article»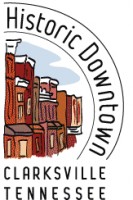 Clarksville, TN – The Downtown Clarksville Association invites you join us on Thursday, June 7th from 5:00pm to 8:00pm to celebrate local artists. This is a free event that takes place at shops along Public Square, Strawberry Alley, Main Street, Second Street and Franklin Street.
Participating merchants include: Hodgepodge, The Framemaker,  Ingredients and more!
Visit with artists, Mitzi Cross, Malcolm Glass,  Monica O'Neill, Kristina Waters and others. «Read the rest of this article»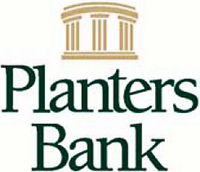 Clarksville, TN – Planters Bank Vice President Stacey Wenzler presented a check to Rossview Elementary School Principal Paula Ford Thursday, May 17th, 2012. The bank donated more than $1,800 to Rossview Elementary School, Rossview Middle School, and Rossview High school during the school year.
The donation was based on the number of accounts opened at the bank's Rossview Branch, which opened last August at 495 Dunlop Lane.

Montgomery County, TN – Clarksville Montgomery County School Systems Director Mike Harris has appointed Madeline Haller as the next principal for Rossview Elementary School.
She will replace Paula Ford who is retiring this year.
«Read the rest of this article»

Clarksville, TN – The City of Clarksville Parks and Recreation Department is happy to announce the winners of the Queen City Road Race Art Contest. Two finalists were selected from each of the participating elementary schools.
The overall winning artwork is featured on the official race T-shirt and event poster. Along with that honor, the top finalist has been awarded $100.00 for their art class. The top three finalists each won a Chick-fil-a party for their art class. Each finalist received a certificate and art kit which were presented at their schools.
«Read the rest of this article»

Clarksville, TN – The Clarksville Area Chamber of Commerce announces upcoming events during the month of March.
The Chamber's Business After Hours will be held on Thursday, March 15th from 5:00pm-7:00pm. The event will be hosted by Wyatt-Johnson at their Hyundai, Subaru, Mazda location, 2425 Wilma Rudolph Boulevard. Join us at this March Madness themed event to shoot some hoops, enjoy music, food, friends and giveaways! Business After Hours is offered at no cost. «Read the rest of this article»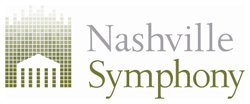 Nashville, TN – As part of its continuing investment to support the arts and education, AT&T joined the Nashville Symphony this morning for an AT&T Ensembles in the Schools concert. A duo of Nashville Symphony musicians performed two sessions for second and third graders at Rossview Elementary School in Clarksville.
There are more than 35 similar performances slated for this year in Davidson, Wilson, Williamson and Rutherford counties.
«Read the rest of this article»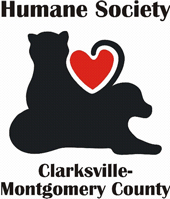 Clarksville, TN – The Humane Society of Clarksville-Montgomery County is very proud to be partnering with the wonderful students and teachers of Rossview Elementary School who will be making Valentines cards for chained dogs in our community.
Our goal is to mail 200 cards. This campaign is modeled after the Dogs Deserve Better initiative, which has been successful nationwide in reaching out to families of chained dogs and making a difference in the lives of so many of those animals.
«Read the rest of this article»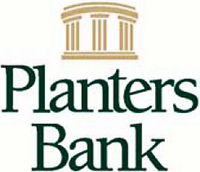 Clarksville, TN – On Monday, January 30th, Planters Bank presented checks to Rossview High School and Rossview Middle School. A check was also sent to Rossview Elementary School.
The bank donated $10.00 for each account opened between August 1st-December 31st at its new Planters Bank Rossview branch.
«Read the rest of this article»