Topic: Rossview High School
Written by 1st Lt. Matthew Gilbert
194th Engineer Brigade, Tennessee Army National Guard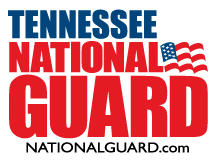 Novo Selo, Bulgaria – Austin Peay State University (APSU) Student with the Tennessee Army National Guard flourishes in a joint medical training exercise with the United States Navy and United States Marine Corps as part of Operation Resolute Castle during May and June 2016 in Novo Selo, Bulgaria.
Among those participating was Specialist Logan Bowman, an Austin Peay State University nursing student who doubles as a medic in the 230th Engineer Battalion, 194th Engineer Brigade, Tennessee Army National Guard. Specialist Bowman is a Rossview High School graduate who has been at Austin Peay State University for one year and with the Tennessee Army National Guard for two years.
«Read the rest of this article»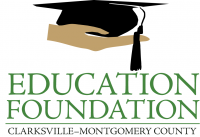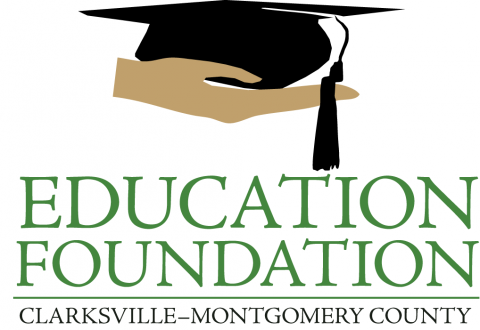 Clarksville, TN – Abby Binkley has been named Executive Director of the Clarksville-Montgomery County Education Foundation.
Binkley, who earned her B.S. in K-12 health and physical education from Kennesaw State University and her master's of education degree in administration and supervision from Bethel University, has one year of school administrative experience and nine years of teaching experience in Clarksville-Montgomery County School System.
«Read the rest of this article»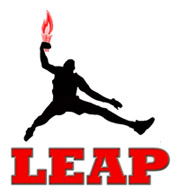 Clarksville, TN – Clarksville resident, Joseph Harding, has accepted an appointment to the United States Military Academy at West Point after his May 28th graduation. Harding, 19, son of Damien and Ursula. Harding, was nominated for the appointment by Lieutenant Colonel Chandler.
"My first impression of Joseph was that he was very quiet and mannerable, but lacked confidence and direction. As he began to develop a sense of purpose, he emerged as a well-rounded respected leader amongst his peers. I am extremely proud of Joseph for not only daring to aspire to become President someday, but for developing a realistic plan to achieve that goal. His acceptance into West Point speaks volumes about the potential that I have witnessed firsthand," expressed LEAP Executive Director, Richard Reason Garrett.
«Read the rest of this article»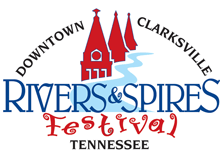 Clarksville, TN – The 2016 Rivers and Spires Festival shattered previous attendance records, bringing over 49,000 people into downtown Clarksville over the April 14th-16th weekend. This year's event was the largest Rivers and Spires to date with the 2010 Festival previously holding the record at 42,073 when the Charlie Daniels Band performed.
"The Festival definitely did what it was supposed to do; bring people downtown, promote the community and offer free family entertainment for all ages. We are very pleased with how the event went this year," said Theresa Harrington, Executive Director of Visit Clarksville.
«Read the rest of this article»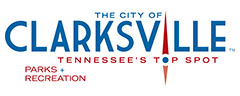 Clarksville, TN – The weekly Clarksville Parks and Recreation Department Recreation Report provides Clarksvillians with a glimpse at the activities and events that are available from the Parks and Recreation Department for them to enjoy together as a family.
This weeks highlights include: 50+ Olympics, Public Input Wanted and Day in the Park.
«Read the rest of this article»

Clarksville, TN – The 100th anniversary of the establishment of Army ROTC programs in the nation is this year, 2016.
Austin Peay State University (APSU)'s ROTC program is celebrating with a week of events demonstrating its cadets' commitment to the Army Values of loyalty, duty, respect, selfless service, honor, integrity and personal courage to commemorate the program's centennial anniversary.
«Read the rest of this article»

Montgomery County, TN – The Clarksville-Montgomery County School System (CMCSS) will be offering four different academy-themed camps for students this summer.
They include: a STEM Exploration Camp at Kenwood High School; a Create Workshop at Rossview High School; a MediCamp at Northwest High School; and an Ag Summer Camp at Montgomery Central High School.
All of the three-day camps are $40.00 each.
«Read the rest of this article»

Montgomery County, TN – Rossview High School assistant principal Dr. Schanda Banister-Doughty will be promoted to the principalship at Rossview, following the retirement of Frank Myers at the end of this school year.
Doughty, who earned her doctorate of education from Lipscomb University, has served at Rossview as a teacher and administrator for 14 years.
«Read the rest of this article»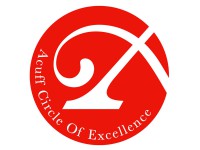 Clarksville, TN – A high school choral director, who also is a composer. A music academy born out of a challenge to a church congregation to "live a better story." And, a dental practice making an effort to share art appreciation with everyone.
These are among this year's eight recipients of the Ovation Award, given by the Acuff Circle of Excellence in recognition of outstanding contributions to the arts in the Clarksville-Montgomery County community.
«Read the rest of this article»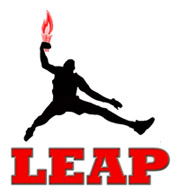 Clarksville, TN – LEAP Organization is preparing for its 6th Annual Step Show Competition at West Creek High School on October 24th. This competition is an inspiring, upbeat, and fun dance competition designed to showcase the talented young people we have in the community.
This event was the brainchild of two sisters, Deanna and Valerie Armstrong, who were among the five initial LEAP participants in 2009. The sisters wanted to offer a quality event where school teams can enter and perform to help the community youth foster a deeper love and commitment to dance.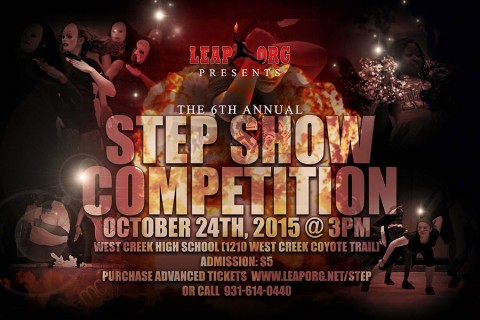 «Read the rest of this article»