Topic: Rossview High School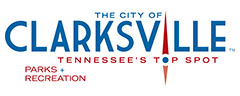 Clarksville, TN – Tuesday night, November 22nd, hundreds of people gathers at the McGregor Park RiverWalk and Museum for the grand opening ceremony of the City of Clarksville's 18th annual Christmas on the Cumberland.
Just before the ceremony began, those in attendance were treated to Christmas Carols by the Rossview High School Choir.
«Read the rest of this article»
Clarksville, TN – City of Clarksville officials are taking steps to improve traffic flow around the Rossview schools campus while a more lasting solution – widening and improving Rossview Road – takes shape over the next 18 to 24 months.
Construction of the $800 million Hankook Tire facility on the north side of Interstate 24 and the related project to widen and rebuild the Exit 8 interchange to serve the plant have worsened school traffic problems.
«Read the rest of this article»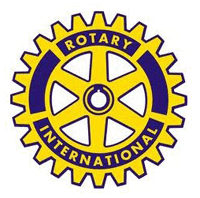 Clarksville, TN – Looking for a challenge or family friendly activity for Labor Day weekend? The Sunrise Century Bicycle Tour may be the thing for you!
On Saturday, September 3rd, 2016 four different routes will begin at Rossview High School. Ranging from the Elite 100 which is the most challenging, a 100 mile self-paced, a 62 mile and a family friendly 33 mile route.
Registration will open at 6:00am.
«Read the rest of this article»

Clarksville, TN – It is that time of year again when children return to school.
Clarksville-Montgomery County School System (CMCSS) classes start on Monday, August 8th, 2016 with a half day schedule. The first full day is Wednesday, August 10th, 2016.
The CMCSS, Clarksville Police Department, and Montgomery County Sheriff's Office want to remind everyone of the following rules of the road and information to ensure that we have a safe 2016-2017 school year.
«Read the rest of this article»

Clarksville, TN – On Tuesday, July 12th at 1:30pm, State and local officials joined representatives from Hankook to celebrate the designation of Hankook Road, the segment of SR 237 (Rossview Road) beginning at the entrance/exit turnouts of the west side of Exit 8 from I-24 to the Rollow Lane intersection.
The road sign is located just past Rossview High School on the right before the overpass.
Written by 1st Lt. Matthew Gilbert
194th Engineer Brigade, Tennessee Army National Guard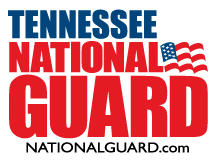 Novo Selo, Bulgaria – Austin Peay State University (APSU) Student with the Tennessee Army National Guard flourishes in a joint medical training exercise with the United States Navy and United States Marine Corps as part of Operation Resolute Castle during May and June 2016 in Novo Selo, Bulgaria.
Among those participating was Specialist Logan Bowman, an Austin Peay State University nursing student who doubles as a medic in the 230th Engineer Battalion, 194th Engineer Brigade, Tennessee Army National Guard. Specialist Bowman is a Rossview High School graduate who has been at Austin Peay State University for one year and with the Tennessee Army National Guard for two years.
«Read the rest of this article»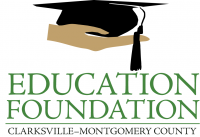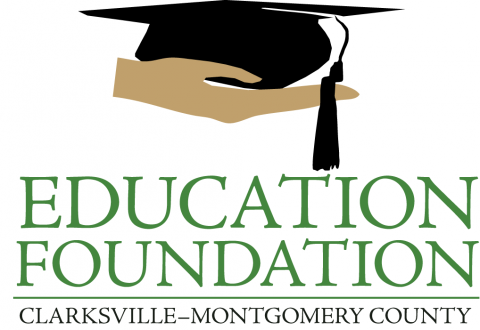 Clarksville, TN – Abby Binkley has been named Executive Director of the Clarksville-Montgomery County Education Foundation.
Binkley, who earned her B.S. in K-12 health and physical education from Kennesaw State University and her master's of education degree in administration and supervision from Bethel University, has one year of school administrative experience and nine years of teaching experience in Clarksville-Montgomery County School System.
«Read the rest of this article»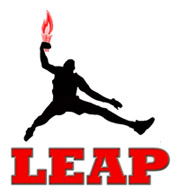 Clarksville, TN – Clarksville resident, Joseph Harding, has accepted an appointment to the United States Military Academy at West Point after his May 28th graduation. Harding, 19, son of Damien and Ursula. Harding, was nominated for the appointment by Lieutenant Colonel Chandler.
"My first impression of Joseph was that he was very quiet and mannerable, but lacked confidence and direction. As he began to develop a sense of purpose, he emerged as a well-rounded respected leader amongst his peers. I am extremely proud of Joseph for not only daring to aspire to become President someday, but for developing a realistic plan to achieve that goal. His acceptance into West Point speaks volumes about the potential that I have witnessed firsthand," expressed LEAP Executive Director, Richard Reason Garrett.
«Read the rest of this article»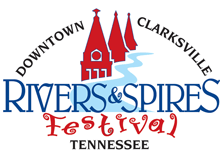 Clarksville, TN – The 2016 Rivers and Spires Festival shattered previous attendance records, bringing over 49,000 people into downtown Clarksville over the April 14th-16th weekend. This year's event was the largest Rivers and Spires to date with the 2010 Festival previously holding the record at 42,073 when the Charlie Daniels Band performed.
"The Festival definitely did what it was supposed to do; bring people downtown, promote the community and offer free family entertainment for all ages. We are very pleased with how the event went this year," said Theresa Harrington, Executive Director of Visit Clarksville.
«Read the rest of this article»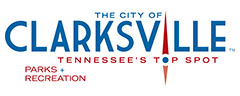 Clarksville, TN – The weekly Clarksville Parks and Recreation Department Recreation Report provides Clarksvillians with a glimpse at the activities and events that are available from the Parks and Recreation Department for them to enjoy together as a family.
This weeks highlights include: 50+ Olympics, Public Input Wanted and Day in the Park.
«Read the rest of this article»