Topic: Rossview Road
Both Involve the same Underage Girl

Clarksville, TN – On October 16th, 2012, Clarksville Police were alerted to a possible sexual encounter between a 14 year old girl and a 20 year old man.
The 14 year olds mother discovered her daughter was receiving explicit text messages from a man asking her if she would have sex with him. They had met on a social networking site.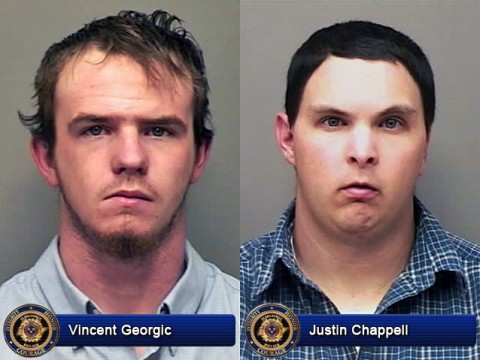 «Read the rest of this article»

Clarksville, TN – Perched on a hay bale, Clarksville's very own Pumpkin Lady supervised an assembly line of workers ranging in age from 6 to 60 as they unloaded and carefully placed the first shipment of 617 pumpkins at St. Bethlehem United Methodist Church (UMC) on September 30th.
For Kitty Seay, each one of these pumpkins is precious cargo, because each one of them holds the power to change lives.
«Read the rest of this article»

Clarksville, TN – Clarksville Department of Electricity currently has the following areas without power:
*Edgoten Substation – feeds approximately 3700 customers. (Fort Campbell Boulevard from State Line Road to Tobacco Road, off Fort Campbell to Tiny Town Road, Airport Road, Bellglade Trailer Park, Jack Miller Boulevard from Fort Campbell Boulevard to Executive Avenue, Green Acres Subdivision, Pembroke Road) «Read the rest of this article»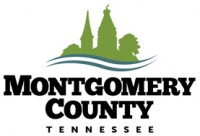 Montgomery County, TN – The Montgomery County Agriculture Extension Service will host a 4-H Fair at the 4-H Arena on August 2nd-4th. Participants from the local 4-H chapter, as well as surrounding counties, will participate in the fair.
Events include a Lamb Show on August 2nd, a Beef Show on August 3rd and a Grill Team Cook-off on August 4th. «Read the rest of this article»
Clarksville, TN – Clarksville Mayor Kim McMillan is congratulating all of the employees of the Clarksville Transit System for their 25th Anniversary.
"CTS does a terrific job in helping thousands of people get to work, school, doctor's appointments, meetings, shopping, you name it.  Over the past 25 years, they have made countless contributions to our community and I want to thank and congratulate Director Jimmy Smith and all the wonderful CTS employees," Mayor McMillan said. «Read the rest of this article»

Clarksville, TN – The Clarksville Area Chamber of Commerce announces upcoming events during the month of March.
The Chamber's Business After Hours will be held on Thursday, March 15th from 5:00pm-7:00pm. The event will be hosted by Wyatt-Johnson at their Hyundai, Subaru, Mazda location, 2425 Wilma Rudolph Boulevard. Join us at this March Madness themed event to shoot some hoops, enjoy music, food, friends and giveaways! Business After Hours is offered at no cost. «Read the rest of this article»
Wednesday, January 4th, 2012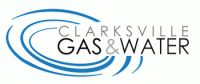 Clarksville, TN – Clarksville Gas and Water will temporarily take the Rossview Road water tank offline tonight from 10:00pm to 4:00am for a water main line upgrade.
Although water pressure should not be an issue during the upgrade work, water customers in the Rossview, Kirkwood and Industrial Park areas may experience some water pressure fluctuation.
Clarksville, TN – The other item I wished to comment on for your info and consideration are efforts to fix traffic problem at Exit 11.  Many of you know that my efforts to gain stoplights at the Sango Road – MLK/Hwy 76 intersection go back to 2000.  A study effort request that I submitted on behalf of several neighborhoods back at that time did not support stoplights.
After being elected to the council in 2007, I made another request to have the area looked for traffic volume and stoplight needs.  Again the study did not support the need.  Around 2009 I again asked for a study from the state and it was performed.  It showed a greater volume of traffic but not for enough hours of the day. «Read the rest of this article»
Tuesday, October 4th, 2011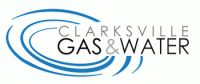 Clarksville, TN – A Gas and Water construction crew has closed Old Russellville Pike from Rossview Road to Joy Drive until 12:30pm for natural gas line maintenance. Both lanes of Russellville Pike will be closed to traffic during the work and motorists will be detoured to Rossview Road and Joy Drive.

Clarksville, TN – The 73rd annual meeting of Cumberland Electric Membership Corporation is scheduled Saturday, September 24th at Rossview High School, 1237 Rossview Road, in Clarksville.
The meeting is open to all members of CEMC. «Read the rest of this article»