Topic: ROTC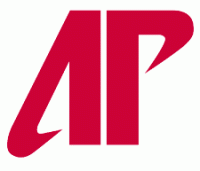 Clarksville, TN – Austin Peay State University is the only four-year school in Tennessee to be named a Best for Vets College for 2013, according to a survey conducted by the Military Times.  More than 650 schools, a record for the annual list, responded to the news publication's 2013 Best for Vets: Colleges survey, which consisted of nearly 150 questions. Only 68 schools, including APSU, made the list.
"We are honored to be able to serve men and women who have themselves served our country so well," APSU President Tim Hall said. "Our aim is to make sure they have the educational opportunities they deserve." In addition to survey responses, the Military Times used a methodology that examined credit-hour rates, tuition assistance, academic support, graduation rates, veterans services and other factors for determining which schools made the Best for Vets list. «Read the rest of this article»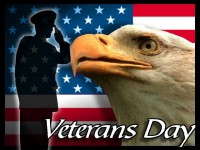 Clarksville, TN – When I woke up this morning, I had forgotten that the Veteran's Day parade was being held today. You see, I teach beginning digital photography for the Community School of the Arts (CSA) on Saturday mornings, and as I was nearing Austin Peay, I saw that 8th Street and College Streets were blocked and still didn't realize what was going on. I had to detour to get to my class and so did all of my students.
When we got to the classroom we discussed the parade and what a fabulous learning experience it would be for the class. Everyone grabbed their cameras and to the parade we went. All we had to do was walk outside the classroom and we were at the parade with a perfect spot to watch.
«Read the rest of this article»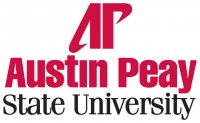 Clarksville, TN – Austin Peay State University will award degrees to approximately 350 students during its 83rd Summer Commencement on Friday, August 10th in the Dunn Center.
Commencement will begin at 2:00pm. Doors will open at 1:00pm for guests.
In addition, three students enrolled as cadets in the University's Reserve Officers' Training Corps (ROTC) will be commissioned as U.S. Army officers at the conclusion of the ceremony. «Read the rest of this article»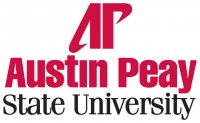 Clarksville, TN – Lt. Col. Robert Gordon, chair of the Austin Peay State University Department of Military Science and Leadership, presented Col. Paul Bontrager with a plaque honoring his service with the APSU Reserve Officers' Training Corps Governors Guard Battalion December 1st.
«Read the rest of this article»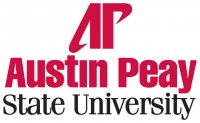 Clarksville, TN – In 1971, the U.S. Army established at Austin Peay State University the Army Reserve Officers' Training Corps (ROTC) for recruiting, training and commissioning future Army officers.
In the 40 years since, hundreds of cadets have been commissioned at APSU as second lieutenants in the Army. The program also has earned the reputation as one of the nation's finest, having won several awards for training and management performance standards. In addition, the program has been the best in the nation and had the top cadet in the nation in previous years. «Read the rest of this article»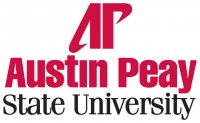 Clarksville, TN – An Austin Peay State University student recently was presented the Association of the United States Army (AUSA) Leadership Excellence Award at the U.S. Army's Leader Development and Assessment Course at Joint Base Lewis-McChord, WA.
Marcos Gutierrez, of Pasadena, Texas, was ranked No. 1 among 469 Army cadets for the 5th Regiment at the 29-day Leader Development and Assessment Course, also known as Operation Warrior Forge, the capstone training and assessment exercise for the Army Reserve Officers' Training Corps (ROTC).
«Read the rest of this article»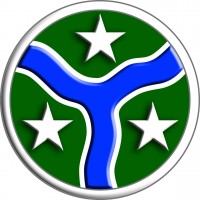 Knoxville, TN – The largest unit in the Tennessee National Guard will have a new commander after ceremonies Sunday, June 12th, at West High School Football Stadium, 3326 Sutherland Avenue, Knoxville. The event will begin at 2:00pm. 
Col. Jeffrey H. Holmes, who led the regiment since 2006, will turn command over to Col. Franklin C. McCauley.  Col. McCauley previously served as the Deputy Regimental Commander and commanded the 2nd Squadron, headquartered in Kingsport.
«Read the rest of this article»
By Brad Kirtley – APSU Sports Information Director
Second-team ESPN The Magazine Academic All-America.

"No one would believe that back home," said 2nd Lt. Shamai Larsen, who recently earned the award after being a two-year member of Austin Peay State University's cross country and track teams.
Why would people in Dillingham, Alaska be surprised?
Larsen was a high school dropout.
"The town I grew up in was small, 2,500 people," said Larsen, who graduated from Austin Peay and was commissioned by the Army in May. "There are really no roads in and out-you have to fly. There were 140 students in my high school and I was in a class of about 25. It was really a tough way to grow up.  You really don't get to experience the outside world.  It also was dark a lot during the winter time." «Read the rest of this article»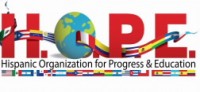 On Thursday, the Hispanic Organization for Progress & Education issued the Juan Vasquez scholarship to 4 High School Students from the Clarksville-Montgomery County Area: Yarliz Rodriguez, Francis Nicole Griffin, Rebecca S. Keyes, and Yazarette Guzman. Hope looked at the students civic involvement and their grades in determining who to award the scholarship to.
Please enable Javascript and Flash to view this Blip.tv video.
Ismael Onate from the El Toro De Don Jose Mexican Restaurant was on hand to present the first installments of what he hopes will become an annual scholarship award to "give something back to the community". He said "We try to help students in the Hispanic Community to give them a scholarship and help them on the path to a career. This is the first time that we have done this, and we plan to continue it every year, because we get a lot from the community and we want to give them something back." This time each of the three students were awarded $200, but plans are in place to increase that amount next year. «Read the rest of this article»

Austin Peay State University student Maia Paris finished ahead of nearly 500 other Army ROTC cadets in the Army Physical Fitness Test (APFT) held recently as part of cadet training at Fort Lewis, Wash.
Passing the APFT is required to become commissioned as a U.S. Army lieutenant, and each cadet must pass the test on the fourth day of training in the 29-day Leader Development and Assessment Course.
The test, which measures a student's strength and endurance, includes sit-ups and push-ups, each times over two minutes, and a two-mile run.
Scores are aggregated into an overall official Army score. Paris scored 343 points on an extended scale – 300 is the Army's standard maximum score – placing her in the top 2 percent of the 500-squad regiment.