Topic: Roxy Regional Theatre
Ribbon Cutting and VIP Sneak Preview held at Liberty Park Grill on Saturday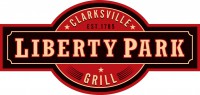 Clarksville, TN – The Liberty Park Grill opens today at 11:00am. The new restaurant serving Liberty Park held a official ribbon-cutting with the Clarksville Area Chamber of Commerce on Saturday in conjunction with a VIP preview of the new restaurant.
Restaurant manager Robert Bowlby took a few minutes to speak with Clarksville Online before the ceremony. "We're so proud to be here! Clarksville is such a wonderful place, it's a wonderful community," he said.
"My family and I are just now getting to know the area but we like what we seen so far. It has a lot of history, a lot of unique things to do like the free movies in the park, the Downtown Farmers Market, the Roxy Regional Theatre. All very unique and exciting venues for us to discover as a family."
«Read the rest of this article»

Clarksville, TN – Grease is the word, or so goes the story at the Roxy Regional Theatre starting tonight! Take a trip back in time to 1959 with Danny Zucko (Christopher Herr), Sandy Dumbrowski (Ashley Harris), and the rest of the Rydell High School crew as they learn about life and love during their senior year. The Roxy production will run July 11th-August 16th.
It doesn't matter if you've seen the movie or not, you will love this production at the Roxy Regional Theatre, as this is a great show that can totally stand on its own.
«Read the rest of this article»

Clarksville, TN – Dust off your leather jacket, pull on your bobby-socks and hand-jive the night away with Rydell High's senior class of 1959! The hit musical "Grease" returns to the Roxy Regional Theatre, July 11th – August 16th.
Christopher Herr and Ashley Harris star as head "Greaser" Danny Zuko and girl-next-door Sandy Dumbrowski, two teenagers trying to relive the high romance of their "Summer Nights" as the rest of the gang sings and dances its way through such favorites as "Greased Lightnin'," "It's Raining on Prom Night," "We Go Together" and many more!
«Read the rest of this article»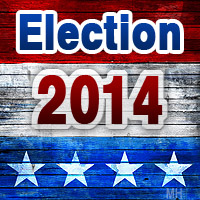 Clarksville, TN – The location of a future performing arts center in Clarksville has been heavily debated in recent months. The consulting firm hired to study the potential locations and make recommendations, Arts Consulting Group, has released the second phase of their multi-phase study and has recommended the current site of Roxy Regional Theater as a new performing arts center.
Their recommendation mirrors Bill Summers' vision for the redevelopment of downtown Clarksville – a redevelopment concept that is anchored by a performing arts center located downtown.
«Read the rest of this article»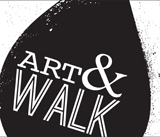 Clarksville, TN – The June Art Walk will be held June 5th from 5:00pm to 8:00pm at the shops and galleries on Public Square, Franklin Street, and Strawberry Alley. The participating businesses are listed below as well as a description of the work they will be exhibiting and services they will be offering during the event.
Produced by The Downtown Clarksville Association, First Thursday Art Walk is a free, self-guided tour spanning a 5-block radius that combines visual art, live music, engaging events and more in the heart of Downtown Clarksville. «Read the rest of this article»
Clarksville, TN – The Clarksville-Montgomery County Convention & Visitors Bureau (CVB) is engaging in an exciting new Group Tour program that enhances local tourism, while at the same time providing amazing entertainment options for local residents right here at home.
A series of group tours lasting for 4 days each are planned for Memorial Day, the 4th of July, and Labor Day; and are billed as "Heroes, Hometowns and Legends." With the final tour this year being a 3 day event planned for the Christmas season billed as "God, Country, Christmas."
«Read the rest of this article»
Cult classic sets up shop on corner of Franklin and First in downtown Clarksville on Friday, May 30th, at 8:00pm

Clarksville, TN – A deviously delicious Broadway and Hollywood sci-fi smash musical, "Little Shop of Horrors" has devoured the hearts of theatre goers for over 30 years. This summer, the Roxy Regional Theatre brings the hilarious cult classic back to the corner of Franklin and First in downtown Clarksville, May 30th – June 28th.
Ryan Bowie stars as meek floral assistant Seymour Krelborn, who stumbles across a new breed of plant he names "Audrey II" after his coworker crush, played by Alicia Jayne Kelly.
«Read the rest of this article»

Clarksville, TN – The City of Clarksville Parks and Recreation Department Summer Youth Program will begin June 2nd with the opening of program sites and will end July 11th. This year's theme is "Pumping up with Summer Fun!"
«Read the rest of this article»

Clarksville, TN – "Two worlds, one family." The classic story of an outsider trying to fit in is at the heart of the Roxy Regional School of the Arts annual spring musical, Disney's "Tarzan", playing May 16th – May 31st.
Based on Edgar Rice Burroughs' "Tarzan of the Apes" and the hit Disney film, this action-packed musical tells the story of an infant boy orphaned on the shores of West Africa. Taken in and raised by a tribe of gorillas, Young Tarzan (played by Riley Jenkins) strives for acceptance by his ape father while grappling with his uniqueness.
«Read the rest of this article»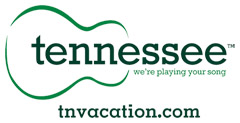 Nashville, TN – Discover the hidden gems of The Screaming Eagle Trail during The Screaming Eagle Trail showcase noon to 2:00pm, May 1st at Montgomery Bell State Park.
Deputy Commissioner Brock Hill for the Tennessee Department of Environment and Conservation will make opening remarks. Screaming Eagle Trail is one of 16 self-guided driving trails in the Discover Tennessee Trails & Byways system.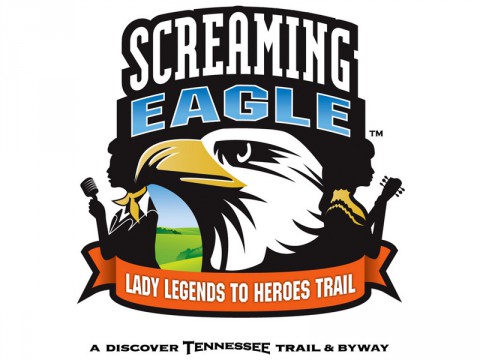 «Read the rest of this article»