Topic: Rudolphtown Road
Emphasizes Expanded Services
Clarksville, TN – Clarksville Smiles is the perfect description for the mission set forth by Dr. Richard C. Ribeiro to provide a comprehensive array of dental services in a comfortable and relaxing environment.
With advanced technology accompanied by various sedation options, smiles are turning up all over.
"A beautiful smile enhances not only your appearance but also your overall health", explains Ribeiro. "The technology that we use was once only available in Nashville and we are happy to offer these services locally. That alone made it important to choose 'Clarksville Smiles' as our new name." «Read the rest of this article»
CrossFit Aims to make members "Stronger Than Yesterday"

Clarksville, TN – When you walk into CrossFit Conversion, you know you are not at a typical gym.  The endless rows of treadmills, elliptical machines, and stationary bicycles that are the norm for a standard gym are nowhere to be found.
Instead, you are greeted by kettle bells, plyoboxes, and tractor tires. Rings and bars hang from the ceiling, and on one wall, you see a large digital clock with the motto "You vs. You" painted above it.
«Read the rest of this article»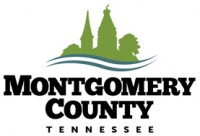 Montgomery County, TN – The latest business to become Clarksville-Montgomery County Green Certified is Clarksville Pediatric Dentistry, located at 2297 Rudolphtown Road. A few examples of their initiatives include increasing their recycling by 25 percent, adding all recyclable items to be recycled.
They have also reduced waste by cutting all paper notifications that were sent via mail by 75 percent and using email notifications instead. By reducing waste and increasing their recycling, their office is using 192 fewer garbage bags per month.
«Read the rest of this article»

Montgomery County, TN – The Clarksville-Montgomery County Green Certification Program invites you to the certification ceremony for Clarksville Pediatric Dentistry.
The Green Ribbon Cutting will be held Thursday, April 5th at 7:30am at the dental center, located at 2297 Rudolphtown Road. We hope you will join us to celebrate this accomplishment.
For more information on the Green Certification Program, contact Michelle Newell at manewell@mcgtn.net.