Topic: Rural Rhythm Records
"New Day Dawning" Debuts on Bluegrass Unlimited Magazine's Top 15 Albums Chart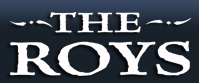 Nashville, TN – Rural Rhythm Records is proud to announce brother/sister Bluegrass duo "The Roys"  have received Christian Gospel Music (CGM) Fan Awards Nomination in the Favorite Duo category.  Fans can view the complete list of top ten nominees and Cast Their Vote at Christian Voice Magazine.
«Read the rest of this article»
Siblings Connect With Insights & Uplifting Music On Hallmark Channel™ Show Thursday, December 13th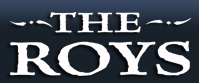 Nashville, TN – "The Roys" recently connected with entertainment icon Marie Osmond for an episode of her popular new Hallmark Channel TV show, Marie!
Lee and Elaine share insights unique to performing siblings with Marie and discuss their new CD and career goals. The award-winning duo is honored to be the first Bluegrass artist to appear on the show, and they perform their current Top 20 single "Still Standing."
«Read the rest of this article»
The Red, White and Bluegrass Show Includes The Gibson Brothers & Steep Canyon Rangers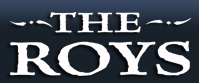 Nashville, TN – Award-winning siblings The Roys make their Ryman Auditorium debut on July 5th as part of the legendary venue's six-week series, "Springer Mountain Farms Bluegrass Nights at the Ryman".
The Red, White And Bluegrass Show includes The Roys, The Gibson Brothers and Steep Canyon Rangers, and the music kicks off at 7:30pm. Tickets for the Show are on sale now and are only $26.50.
«Read the rest of this article»
Song appears on their hit album, Lonesome Whistle
Nashville, TN – Rural Rhythm Records is proud to announce the new music video and radio single release of "Trailblazer" by bluegrass duo, The Roys.  The song is currently on the Bluegrass Today Weekly Airplay Chart and appears on their album, Lonesome Whistle which debuted at #7 on the Billboard Bluegrass Album Chart.
The "Trailblazer" video was shot on location in Hermitage, TN just outside of Nashville with additional scenes filmed at Percy Priest Lake, and features  Elaine Roy, Lee Roy (Mandolin), Clint White (Fiddle), Zac Hardin (Bass), Sterling Masat (Banjo, Dobro), and Harry Clark (guitar).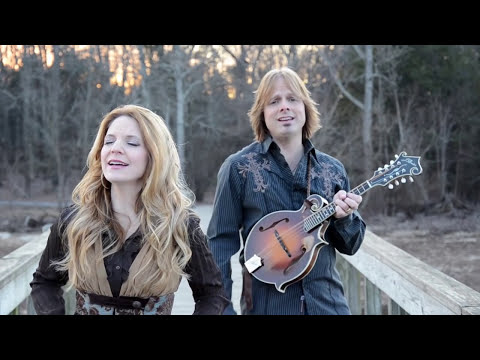 «Read the rest of this article»
Dynamic Live Performance With Ricky Skaggs & The Whites An Event Highlight
Nashville, TN – The Roys were named Inspirational Bluegrass Artist of the Year during tonight's 17th Annual ICM Faith, Family & Country Awards show.  Siblings Lee and Elaine performed "That's What Makes It Love," with special guests Ricky Skaggs and The Whites, before a sold-out crowd.
The song is from The Roys' current CD, "Lonesome Whistle", which was recorded at Skaggs Place Studio and released in March on Rural Rhythm Records. The Awards show was held at Nashville's Schermerhorn Symphony Center, and co-hosted by GAC-TV's Storme Warren and Inside Edition's Megan Alexander.
«Read the rest of this article»