Topic: Rutherford County
1,451 Tennesseans Die from Drug Overdoses in 2015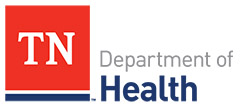 Nashville, TN – Tennessee Department of Health data show 1,451 people died from drug overdoses in the state in 2015.
This is the highest annual number of overdose deaths recorded in state history and brings the five-year total for Tennessee to 6,036 lives lost. That figure is approximately the equivalent of every person on 40 mid-size jet liners dying.
«Read the rest of this article»
Action Prohibits all Outdoor Open Burning inside the City Limits
Clarksville, TN – After consultation with the Fire Chief, Deputy Fire Chief, and the Fire Marshall, Clarksville Mayor Kim McMillan decided Tuesday to issue a burn ban for the City of Clarksville.
The ban, which covers all areas within the city limits, takes effect immediately and prohibits all outdoor open burning, such as residential burn piles, construction burning, leaf burning and bonfires.
«Read the rest of this article»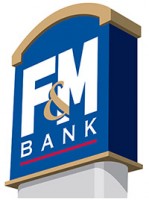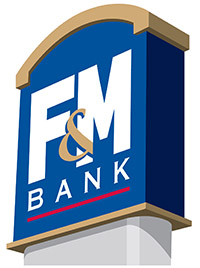 Clarksville, TN – For the 13th consecutive year, F&M Bank holds the top position in Montgomery County's market share of deposits, according to the FDIC annual summary of insured deposits published last Friday (September 30th).  F&M also retained its top position in Stewart County, a ranking it achieved in 2015.
Annual market share reports are based on FDIC-insured deposits of banks and thrifts through June 30th, and includes 11 financial institutions in Montgomery County and three in Stewart County.
«Read the rest of this article»
Clarksville, TN – Clarksville Mayor Kim McMillan was elected co-vice chair of the Middle Tennessee Mayors Caucus as the regional partnership of mayors and county executives met this week to choose officers and endorse state action on transportation funding.
The caucus also elected Williamson County Mayor Rogers Anderson as its new chairman and Metro Nashville Mayor Megan Barry as a co-vice chair.  Anderson steps into the position held by Franklin Mayor Ken Moore for the past three years.
«Read the rest of this article»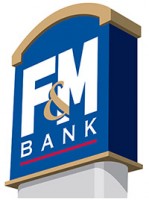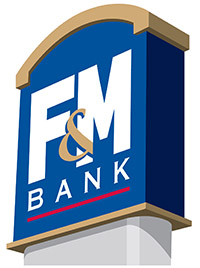 Clarksville, TN – F&M Bank is pleased to announce the rollout of its new CardValet® program for cardholders who want to manage their debit card through their mobile devices.
With the new F&M CardValet Mobile App, customers can control card spending on the go.
It is simple, download CardValet from Google Play™ or the App StoreSM and immediately begin enjoying it's features.
«Read the rest of this article»

Nashville, TN – The Tennessee veterinarian's office is investigating an outbreak of Equine Piroplasmosis (EP) in a group of racing Quarter Horses in Tennessee.
EP is a blood parasite that affects equines. Although it can be transmitted through infected ticks, today it is more commonly spread by blood and blood products through the sharing of needles, syringes or improperly cleaned and disinfected dental, tattoo, surgical or blood product equipment between infected and uninfected horses.
«Read the rest of this article»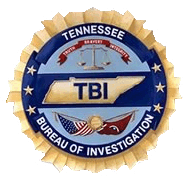 Nashville, TN – An inmate of the Tennessee Department of Correction, who walked from a work detail, has been captured, several hours after being placed on the Tennessee Bureau of Investigation's 'Top 10 Most Wanted' list.
Quinton Stewart (DOB 5-1-82) was wanted by the Tennessee Department of Correction and the Tennessee Bureau of Investigation for an escape from a work detail originating from Riverbend Maximum Security Prison in Davidson County on Thursday.
«Read the rest of this article»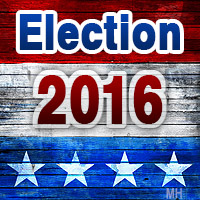 Cunningham, TN – On Saturday, July 30th, 2016 City Judge Charles Smith talked at the 108th annual Lone Oak Picnic put on by the Central Civitan Club.
"I am the City Judge. I have had the privilege of being in that positive for 15 years now. I am on the ballot in November," Smith stated.
"I have talked to a couple of folks out here today that said they had voted for me. I appreciate that vote. But, it's so confusing that you have some judicial races on the August ballot and the city judge race is on the ballot in November," said Smith. "Remember in November as your voting for other candidates, when you get to the city judge position, vote for Charles Smith."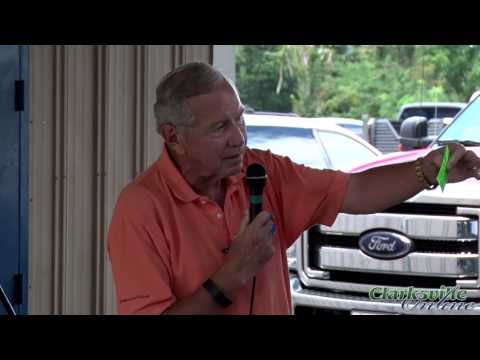 «Read the rest of this article»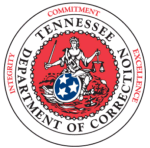 Nashville, TN – This afternoon a minimum custody inmate under indirect supervision walked away from his assigned community service crew at Middle Tennessee Veterans Cemetery in Nashville.
The inmate, Quinton Stewart #308683, was being housed at Riverbend Maximum Security Institution and was serving 25 years for Second Degree Murder from Rutherford County. He was set to expire his sentence in October 2019.
«Read the rest of this article»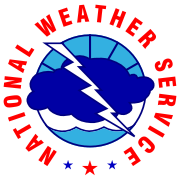 Nashville, TN – The National Weather Service (NWS) says hazardous weather is possible today for Clarksville-Montgomery County and parts of Middle Tennessee.
There is a 40 percent chance of showers and thunderstorms. A few storms may become strong to severe, especially West of Interstate 65.
The main threat will be damaging straight line winds and localized flooding through 9:00pm.
«Read the rest of this article»