Topic: San diego Padres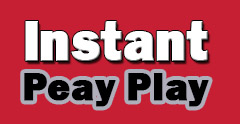 Clarksville, TN – For the better part of nine seasons former Austin Peay State University (APSU) Athletics Hall of Fame member A.J. Ellis was a key cog behind the plate for the Los Angeles Dodgers, but a trade to the Philadelphia Phillies in 2016 followed by a season with the Miami Marlins seemed to signal that the end of his career could be right around the corner.
But the former four-time All-Ohio Valley Conference First-Team member has seen a resurrection to his career with a return to the west coast in 2018 as a member of the San Diego Padres.
«Read the rest of this article»
APSU Sports Information

Clarksville, TN – Four Austin Peay State University baseball alumni began the 2018 baseball season on minor league active rosters throughout the country.
Ryne Harper (2008-11), who was picked up by the Minnesota Twins organization during the offseason, began the year at the Double-A Chattanooga Lookouts. He already has two saves in his first two appearances with the club, striking out all four batters he has faced.
«Read the rest of this article»
APSU Sports Information

Clarksville, TN – A.J. Ellis and Shawn Kelley, Austin Peay State University baseball alumni, each are a member of 2018 Opening Day Rosters for the San Diego Padres and Washington Nationals, respectively, as the Major League Baseball season begins, Thursday.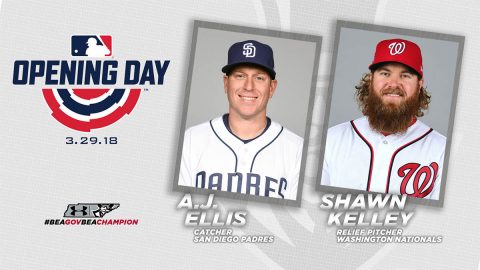 «Read the rest of this article»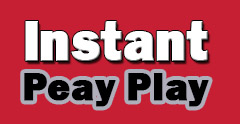 Clarksville, TN – Former Austin Peay State University baseball pitcher Jared Carkuff was part of an off-season trade, Jan. 6th that also included major league player Yangervis Solarte, with the former Govs right hander moving from the Toronto Blue Jays organization to the San Diego Padres minor league farm system.
Carkuff played at Austin Peay from 2013-16 and drafted in the 35th round of the MLB June Amateur Draft by the Blue Jays and who along with center fielder Edward Olivares were two minor league prospects picked up by the Padres for Solarte – who had 18 home runs and 64 RBI in 128 games for San Diego in 2017 playing mostly at second base, but can play all four infield positions.
«Read the rest of this article»
Faith and Family Night, Bark in the Park, Mother's Day Celebration Highlight Nine-Day Stretch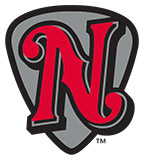 Nashville, TN – The Nashville Sounds Baseball Club returns to First Tennessee Park tomorrow to begin a nine-day, eight-game homestand against a pair of Pacific Conference opponents.
The Sounds welcome the defending PCL Champion El Paso Chihuahuas – Triple-A affiliate of the San Diego Padres – for a four-game series from May 6th-9th. After a team off day on Wednesday, May 10th, the Albuquerque Isotopes – Triple-A affiliate of the Colorado Rockies – are in town for a four-game set from May 11th-14th.
«Read the rest of this article»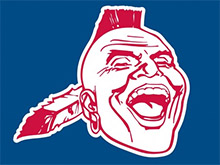 Clarksville, TN – It was hard not to feel as though Christmas had come early when news of the Shelby Miller deal broke.
A Dansby Swanson? All for me? And an Aaron Blair for my pitching collection? And wow… an Ender Inciarte! I've never had one of those! Oh here, I got you a Shelby Miller… slightly used. Hmm, I feel kinda bad about that now. Want a gift card?
If I knew any Diamonbacks fans, I probably would've felt bad for them. They've now mortgaged three first-round picks—including Swanson, the No. 1 overall in 2015—and a legitimately exciting defensive outfielder for Shelby Miller, a marginal pitching prospect and the right not to pay Bronson Arroyo any more money. The franchise is going for it, which is an exciting phrase to hear—it was also the same phrase Braves fans heard when Atlanta acquired the Upton's, and that didn't turn out all that well.
«Read the rest of this article»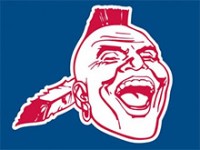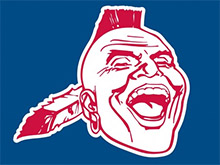 Clarksville, TN – Yeah it sucks.
No matter what happens in the future, this much is irrefutable: the Atlanta Braves traded the best defensive player—not shortstop, not infielder, player—since Ozzie Smith, as he was reaching his prime, for wishes. Maybe those wishes can be granted and maybe they can't; that's for the genie and the Braves minor-league instructors to sort out.
Two years ago, Braves fans could say unequivocally, regardless of how good or bad the team as a whole was playing, that they could watch Andrelton Simmons play shortstop like a god and Craig Kimbrel be the best closer in the world. And we got to do that all the time. Now we don't, and it sucks.
«Read the rest of this article»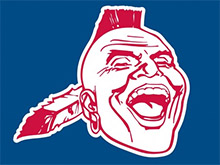 Clarksville, TN – The 2015 regular season has whimpered to a close. Let's hand out some fake awards for an Atlanta Braves season that was all too real.
The Jermaine Dye Award for best season by a former Brave: This seems like one of those insanely stacked categories like the 1994 Best Picture Oscar nominees. In fact, lets draw some half-cocked parallels between baseball players and 20-year old movies!
Forrest Gump: Gets all the headlines and maybe (maybe!) it's not the best, only everyone gets irrationally mad at you for suggesting that? Oh, this is so Justin Upton.
Four Weddings and a Funeral: Everybody always seems to forget about this movie… kinda like everyone forgets that Mark Teixeira used to play for the Braves.
«Read the rest of this article»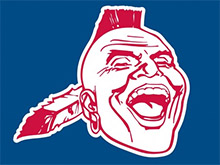 Clarksville, TN – It's easy to fly under the radar when you play on a team hell-bent on losing 100 games. The talented players tend to get the benefit of the doubt—Shelby Miller didn't pitch perfectly in every one of those starts he was unable to win, just most of them, but you wouldn't know that from listening to Chip and Joe—and the…less…talented guys bear the brunt of the blame (I can only imagine Fredi Gonzalez's whole spiel to keep his job will be, "Whaddya want from me? I thought you were going to give me real ballplayers to coach.")
Even so, I'm a little discouraged at Andrelton Simmons' development.
(DEEEEEEP breaths, everybody. It's not all bad, I promise. Andrelton Simmons is my favorite current Brave. Of course, he's one of only like, three, that I recognize, but still, this is hard on me too.)
«Read the rest of this article»
Joey Wendle Records Team-Best Eighth Three-Hit Game of Season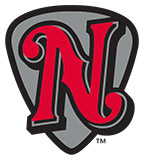 Des Moines, IA – The Nashville Sounds never trailed and cruised to a 9-2 victory over the Iowa Cubs on Friday night at Principal Park.
The Sounds pounded I-Cubs starter Felipe Paulino early and often on Friday night, forcing the right-hander to surrender six runs on 59 pitches through two frames. Nashville loaded the bases for their cleanup man, Jason Pridie, who worked a six-pitch walk to open the scoring in the first.
Next batter Jake Smolinski drove Joey Wendle in on a sacrifice fly and Rangel Ravelo stepped to the plate. The Oakland Athletics' prospect delivered, recording his first career Triple-A triple, giving Nashville a 4-0 lead.
«Read the rest of this article»