Topic: San diego Padres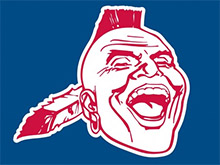 Clarksville, TN – For Fredi and John in '15
A sense they needed to glean
From CJ and JT
Miller and CB
Are they to be part of the dream?

Bethancourt is now with Gwinnett
He's clearly not ready yet
He can't hit a lick
His fielding's not slick
Pierzynski (!) looks like a much better bet
«Read the rest of this article»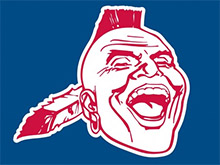 Clarksville, TN – If you made a checklist entitled 'Worst Ways for a Professional Baseball Team to enter/exit the All-Star Break', let's see how your 2015 Atlanta Braves might have fared:
Go to a hitter's park, fail to hit.
Four games in hitter's haven Colorado – 11 total runs. So… check.
Mount a losing streak, ensuring that you will both head into and out of the All-Star break with no momentum.
Five straight losses after being .500 and four games back in the division race – still in the hunt! – as recently as July 7th (That's longform for 'check')
«Read the rest of this article»
Austin Peay Sports Information

Clarksville, TN – As baseball fans shift their attention to Cincinnati for the 2015 All-Star Game, it's an appropriate time to look across the country at former Austin Peay State University players competing in the pros.
Currently, there are two Govs playing in the big leagues, seven in minor league systems, and one signed to the Frontier League.
«Read the rest of this article»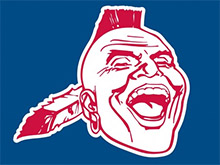 Clarksville, TN – That's right, it's time for everyone's favorite hacky midseason awards column… The Middies!
The Braves hit the halfway point on Saturday night – a dominant 9-5 win against the Phillies that was over by the fifth inning and brought the Braves within a game of .500 at 40-41.
And that this team – with one consistently good starting pitcher, a revolving door of castoffs for a bullpen and an offense best described as 'Freddie Freeman, Cameron Maybin and six guys you may have heard of' – is sniffing the possibility of .500 ball and maybe not selling at the deadline is Fredi Gonzalez's greatest achievement. Well done.
«Read the rest of this article»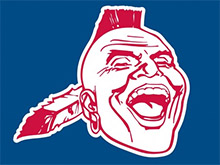 Clarksville, TN – So far, you have to hand it to John Hart. Shelby Miller, Mike Foltynewicz and Jace Peterson already look like potential long-timers, while Matt Wisler, Tyrell Jenkins and Mallex Smith show great promise.
Meanwhile, Craig Kimbrel has an ERA over 4.00 and Jason Heyward is making my MVP boasting look woefully misinformed (I swear I wasn't reverse-jinxing it, Cardinal fans – I still believe he'll be very good for someone), so Hart looks like Nostradamus right now. In fact, he's set the Braves up to be pretty good for a while at almost every spot.
Almost.
«Read the rest of this article»
Written by Colby Wilson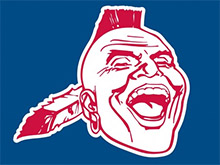 Clarksville, TN – As throw-ins go, Cameron Maybin has been pretty good so far.
For all the talk about pitching wunderkind Matt Wisler – and that talk looks justified in the very early returns – Maybin was a distant third on most people's list for 'most important player acquired in the Craig Kimbrel deal', behind Carlos Quentin, and may have mattered less to some than the acquisition of a competitive balance draft choice.
Yet Cameron Maybin has been the outfield presence the Braves have sorely needed in 2015, quickly becoming an every-day fixture in centerfield and playing exemplary defense as such to offset his sometimes-streaky offense.
«Read the rest of this article»
Nashville Sounds Baseball
El Paso, TX – The Nashville Sounds opened their road trip on the short end of an 8-2 loss to El Paso on Tuesday evening at Southwest University Park.
The defeat snapped the Sounds' four-game winning streak. Nashville (66-57) had its division lead cut to just a half-game over cross-state rival Memphis, which won in Albuquerque.
First baseman Matt Clark homered during his 2-for-4 evening, the lone multi-hit effort for Nashville.
«Read the rest of this article»
Nashville, TN – The Nashville Sounds return to Greer Stadium on Tuesday, July 30th, for their ninth homestand of the season.
The stand is the last to feature eight games, beginning with a four-game series with the Las Vegas 51s (New York Mets affiliate) spanning July 30th-August 2nd, and another with the Tucson Padres (San Diego Padres affiliate).
The homestand will be highlighted by two fireworks shows, two giveaway nights, Star Wars Night and the final BURGER KING Throwback Thursday and Trevecca Nazarene University FAITH NIGHTS.
«Read the rest of this article»
Featuring Peanut-Free Night, Music Industry Night and Throwback Thursday
Nashville, TN – The Nashville Sounds return to Greer Stadium on Monday, July 22nd, for their eighth homestand of the season. The stand will feature one four-game series against the Albuquerque Isotopes (Los Angeles Dodgers affiliate) spanning July 22nd-25th.
The homestand will be highlighted by BURGER KING Throwback Thursday, Sounds Music Industry Night and the first-ever Peanut Free Night at Greer Stadium.
«Read the rest of this article»
Skube Tapped As Coach, Dabney Returns As Pitching Coach
Nashville, TN – Mike Guerrero, who led Nashville to a 67-77 record in 2012, will return to Music City for his second year as the Sounds' manager in 2013, the team announced today.
Guerrero will be joined on the Nashville Sounds bench by returning pitching coach Fred Dabney and strength and conditioning specialist Andrew Emmick as well as a pair of new faces: coach Bob Skube and trainer Aaron Hoback.
«Read the rest of this article»