Topic: San Jose CA
Written by Sgt. David Hodge
101st Airborne Division (Air Assault) Public Affairs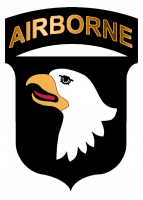 Fort Campbell, KY – Leaders of Fort Campbell and the 101st Airborne Division (Air Assault) gathered to recognize two Soldiers as winners of the 2013 Non-Commissioned Officer and Soldier of the Year competition, Monday, June 3rd, at McAuliffe Hall.
Sgt. Jose L. Orozco and Spc. Jonathan D. Gragert appeared calm and collected as they stood at attention; representing both the 101st Airborne Division, and "the future of the U.S. Army," according to Command Sgt. Major Mark F. Herndon, rear detachment command sergeant major.
«Read the rest of this article»
Written by Alan Buis
NASA's Jet Propulsion Laboratory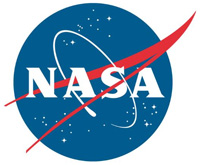 Pasadena, CA – Studying volcanos can be hazardous work, both for researchers and aircraft. To penetrate such dangerous airspace, unmanned aerial vehicles (UAVs), especially those with electric engines that ingest little contaminated air, are an emerging and effective way to gather crucial data about volcanic ash and gases.
Last month, a team of NASA researchers deployed three repurposed military UAVs with special instruments into and above the noxious sulfur dioxide plume of Costa Rica's active Turrialba volcano, near San Jose.
«Read the rest of this article»
Nashville Predators 1, San Jose Sharks 2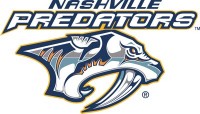 San Jose, CA – The Nashville Predators get out shot 39-19 in 2-1 loss to the San Jose Sharks Saturday night at the HP Pavilion. San Jose, who had been struggling with power-plays of late, scored both goals with the man advantage. This was the Sharks first win over the Predators this season.
The Predators have now lost two in a row having lost Wednesday night to the Anaheim Ducks 5-1. Nashville ranks last in goals with just 2.05 per game.
«Read the rest of this article»
Part of Wider Effort to Protect Taxpayers, Prevent Refund Fraud
Washington, D.C. – Continuing a year-long enforcement push against refund fraud and identity theft, the Internal Revenue Service today announced the results of a massive national sweep in recent weeks targeting identity theft suspects in 32 states and Puerto Rico, which involved 215 cities and surrounding areas.
The coast-to-coast effort against 389 identity theft suspects led to 734 enforcement actions in January, including indictments, informations, complaints and arrests. The effort comes on top of a growing identity theft effort that led to 2,400 other enforcement actions against identity thieves during fiscal year 2012.
«Read the rest of this article»
Nashville Predators vs. San Jose Sharks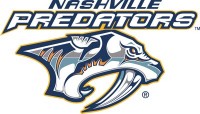 San Jose, CA – Nashville Predators and the San Jose Sharks go into a shootout Saturday night at HP Pavilion arena.
In the third round of the shootout, Predators' Craig Smith goes in center with some speed, shifts to his right, Sharks' goaltender Antti Niemi moves right with him, allowing Smith to shift the puck to his left and dink it in for the goal. This put Nashville up in the shootout.
San Jose's Joe Pavelsk, needing to score to keep the Sharks alive, goes in fast, shifts right sending the puck  flying to Pekka Rinne's glove side. Rinne makes the stop securing the win for the Predators. This was San Jose's first loss of the year. «Read the rest of this article»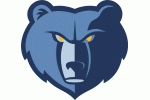 Clarksville TN - New Memphis Grizzlies owner, billionaire Robert Pera, introduced his ownership group at a standing room only media event at the FedEx Forum on Monday, saying he was "the luckiest man in the world right now."
Pera, the CEO of Silicon Valley wireless networking company Ubiquiti Networks and Grizzlies CEO Jason Levien addressed the media and announced their new ownership group, which includes Clarksville based Hand Family of Companies.
«Read the rest of this article»
Written by Jay Levin
Nashville Predators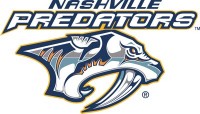 San Jose, CA – The Nashville Predators continued to add points on their West Coast Road Trip, picking up a shootout point in a difficult road building on Tuesday night in San Jose.
The San Jose Sharks, entering the contest three points outside the playoff picture in the West, brought their "A-Game" tonight, playing a "desperate" physical game; to their credit, the Predators survived the first two periods and then had the better of the play in the third period. Both teams took advantage of power-plays to net goals during regulation and both goaltenders were strong enough to prevent any additional goals, forcing a shootout after a 1-1 draw through 65 minutes of action. «Read the rest of this article»
Nashville Predators at San Jose Sharks
Thursday, March 15th, 2012 at 9:30pm CT
San Jose, CA | HP Pavilion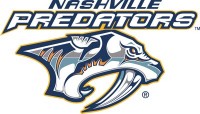 San Jose, CA – Thursday night, the Nashville Predators and the San Jose Sharks close out their season series at HP Pavilion.  Nashville is 2-1-0 against San Jose this season after going 2-0-2 against San Jose in 2010-11, tying its best record against the Sharks in franchise history – the Predatorss also garnered six points against the Sharks in 2005-06 (2-0-2) and 2006-07 (3-1-0).
Close games have been the trend between these two clubs as of late, as 13 of the last 17 games – dating back to February 9th, 2008 – have been decided by one goal. «Read the rest of this article»
Written by Jay Levin
Nashville Predators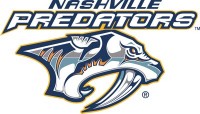 Glendale, AZ – The Nashville Predators opened their four-game West Coast road trip with a wild 5-4 shootout win against the Phoenix Coyotes. Nashville never trailed in the game, owning leads of 1-0, 2-1, and 4-2, but saw Phoenix rally each time to tie the score and ultimately force overtime.
Both teams had several chances in the OT frame, but were unable to convert, sending the game to a shootout. Pekka Rinne denied all three Coyotes shooters, starting with Ray Whitney to open the shootout. After Andrei Kostitsyn scored on Nashville's first attempt, Rinne stopped Radim Vrbata and Mikkel Boedker to seal the two points for the Predators. «Read the rest of this article»
Written by Spc. Michael Vanpool
101st Sustainment Brigade, 101st Airborne Division (AA) Public Affairs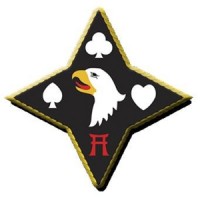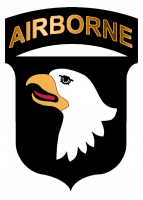 Bagram Airfield, Afghanistan – From a chance encounter at a Baptist church in Georgia, Maj. Tammie Crews was able to build relationships across the world in Afghanistan.
The chaplain for the 101st Sustainment Brigade, "Task Force Lifeliner," met with a local mother and daughter working to progress women's rights in Afghanistan and to give them several donated needs for girls here.
Crews met Mashuq Askerzada at a church near Fort Benning, GA. Askerzada was born in Afghanistan and left for the United States decades ago. They built a friendship that lasted after Crews left the area. When Crews joined the Lifeliners to deploy to Afghanistan, Askerzada put her in contact with his sister still in Afghanistan.
«Read the rest of this article»