Topic: Santa Claus

Clarksville, TN – The City of Clarksville held the grand opening of Christmas on the Cumberland Tuesday night, November 25th at McGregor Park. Hundreds gathered on the bank of the Cumberland River to listen singing and to see the lights come on along the riverwalk.
There was even a visit from you know who.
«Read the rest of this article»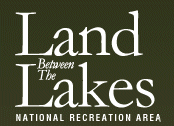 Land Between the Lakes, KY/TN – The Homeplace 1850s Farm invites members of the public to experience Christmas in 1850 on Saturday, November 28th, from 1:00pm-4:00pm at Land Between The Lakes National Recreation Area.
Adults and children alike can whisper their Christmas wishes to Santa Claus and participate in traditional Christmas activities. Homeplace admission includes Christmas in 1850 programs:  $5.00 ages 13 and up, $3.00 ages 5-12, and free ages 4 and under. All ages are welcome at this family event.
«Read the rest of this article»
Fort Campbell MWR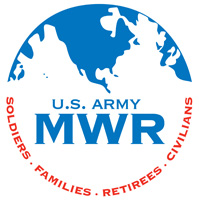 Fort Campbell, KY – Morale Welfare and Recreation invites invites you and your children to Cole Park Commons for Breakfast with Santa December 19th.
There will be crafts and coloring stations as well as a photo opportunity with Santa.  Don't forget your camera!
Breakfast will be served buffet style and will include pancakes, sausage, scrambled eggs, fruit, muffins, juice, milk and coffee. Seating times will be done by reservation.
«Read the rest of this article»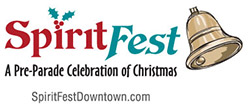 Clarksville, TN – The first-ever SpiritFest, a celebratory holiday event at 2:30pm on Saturday, December. 5th, will offer an irresistible opportunity for those who gather early to watch the city's 56th Annual Lighted Christmas Parade. It is being touted as "A Pre-Parade Celebration of Christmas."
Rather than getting an early parking spot – then waiting through cold and boredom until the parade begins – parade-goers can enjoy a variety of family-friendly activities during SpiritFest.
«Read the rest of this article»
NASA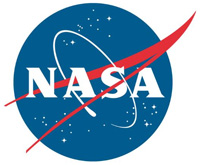 Washington, D.C. – Christmas Eve, 1968. As one of the most turbulent, tragic years in American history drew to a close, millions around the world were watching and listening as the Apollo 8 astronauts – Frank Borman, Jim Lovell and Bill Anders – became the first humans to orbit another world.
As their command module floated above the lunar surface, the astronauts beamed back images of the moon and Earth and took turns reading from the book of Genesis, closing with a wish for everyone "on the good Earth."
«Read the rest of this article»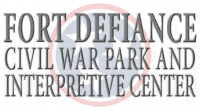 Clarksville, TN – On December 15th, 2014 Fort Defiance Interpretive Center held their second annual Christmas in Occupied Clarksville. The allows visitors to the Civil War Fort to experience the holidays as soldiers and civilians would have during the 1860s.
"The public reception to Christmas in Occupied Clarksville as been absolutely overwhelming," said William Parker, the Historical Interpreter at Fort Defiance. "We are very very very pleased at the turnout, we didn't expect this many people but by golly we're glad they came to celebrate the Christmas season with us here at the Fort Defiance Interpretive Center."
«Read the rest of this article»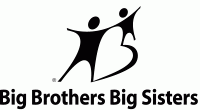 Clarksville, TN – Big Brothers, Big Sisters held their annual Christmas party for their Littles and Bigs at The Pinnacle Bowling Alley on Saturday December 6th.
When I arrived, Amy Carroll, the executive director of Big Brothers, Big Sisters was busy handing out shoes to the arriving bowlers. She spoke with my between helping the new arrivals, "It got a little hectic because everybody started showing up at the same time, so I just came back here behind the counter and started handing out shoes." She quipped, "I'm no stranger to bowling alleys."
«Read the rest of this article»
Written by Clement Moore
Illustrated from Drawings by F.O.C. Darley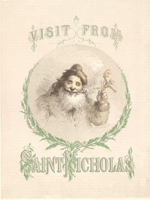 Twas the night before Christmas, when all through the house;
Not a creature was stirring, not even a mouse;
The stockings were hung by the chimney with care,
In hopes that St. Nicholas soon would be there;
The children were nestled all snug in their beds,
While visions of sugar-plums danced in their heads;
And mamma in her kerchief, and I in my cap,
Had just settled our brains for a long winter's nap—
«Read the rest of this article»

Peterson Air Force Base, CO – For more than 50 years, NORAD and its predecessor, the Continental Air Defense Command (CONAD) have tracked Santa's flight.
The tradition began in 1955 after a Colorado Springs-based Sears Roebuck & Co. advertisement misprinted the telephone number for children to call Santa. Instead of reaching Santa, the phone number put kids through to the CONAD Commander-in-Chief's operations "hotline."
«Read the rest of this article»

Clarksville, TN – The Clarksville Parks and Recreation Department invites you to the Fort Defiance Interpretive Center Sunday, December 14th, 2014 from 3:00pm to 6:00pm, to experience the holidays as soldiers and civilians did in the 1860s.
«Read the rest of this article»