Topic: Santa Claus

Peterson Air Force Base, CO – For more than 50 years, NORAD and its predecessor, the Continental Air Defense Command (CONAD) have tracked Santa's flight.
The tradition began in 1955 after a Colorado Springs-based Sears Roebuck & Co. advertisement misprinted the telephone number for children to call Santa. Instead of reaching Santa, the phone number put kids through to the CONAD Commander-in-Chief's operations "hotline."
«Read the rest of this article»

Clarksville, TN – On Saturday the City of Clarksville held the official lighting of the city's Christmas tree on public square. Normally the lighting is held in conjunction with the city's Christmas parade, however with inclement weather forcing the cancellation of the Christmas parade, that was not possible this year.
Clarksville Mayor Kim McMillan officiated short ceremony before lighting the city's tree with Santa and Mrs. Claus.
«Read the rest of this article»

Clarksville, TN – Santa's elves will be making appearances at each of our three community centers this December. Families are welcome to have photos taken of their children as they visit Santa, enjoy snacks and games, all at no cost.
«Read the rest of this article»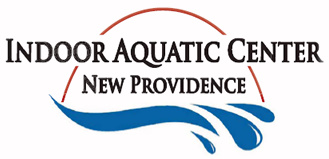 Clarksville, TN – This year your child can swim with Santa at the Indoor Aquatic Center! Santa will be visiting the pool, located at 166 Cunningham Lane, on Sunday, December 15th from 2:00pm until 4:00pm.
Families can enjoy refreshments, crafts with Mrs. Claus and swimming!
«Read the rest of this article»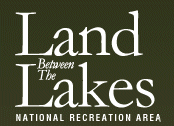 Golden Pond, KY – Celebrate the spirit of the holiday season by getting outdoors in Land Between The Lakes (LBL) National Recreation Area and taking part in a variety of fun, traditional, and educational programs.
Starting November 29th through December 23rd, enjoy two holiday favorites at the Golden Pond Planetarium–Season of Light and Laser Holidays.
«Read the rest of this article»

Nashville, TN – It's only November, but all across the state, Christmas tree farmers are getting ready for the folks who make choosing natural Christmas trees a treasured part of the holiday season.
Christmas tree farmers know that choosing the tree is a memory-making experience and an anticipated holiday project, so they make the experience as much fun as possible. Many offer hot cider or other refreshments at their farms and sell natural wreaths, roping and garland in addition to trees.
«Read the rest of this article»

Clarksville, TN – Be a part of a Clarksville tradition by participating in this year's annual Christmas parade, hosted by the City of Clarksville and Montgomery County Government.
The parade, a night-time, lighted Christmas parade, is scheduled for Saturday, December 7th, 2013 beginning at 5:00pm in Downtown Clarksville and will feature the Budweiser Clydesdales and the 101st Army Band.
«Read the rest of this article»

Clarksville, TN – Each year a few days before Christmas the City of Clarksville's Department of Parks and Recreation as part of Christmas on the Cumberland, arranges for a visit from Santa Claus for the kids.Even with Christmas bring just a few days away Santa always manages to find a few toys to bring with him to give to all the good little girls and boys.
This year Santa distributed toys on Friday, December 21st and Saturday, December 22nd.  Below are the photos from his visits.
«Read the rest of this article»
Christmas Eve is a time when familes, friends and children come together with anticipation of gifts and delights that will be had the following morning. Laying awaken in bed, children listen for the gentle sound of hoofs on the roof and maybe, just maybe this time, a glimpse of Santa Claus himself.
With cookies and milk layed out on the coffee table for good old Saint Nick, it's the perfect time to read the poem "T'was the Night before Christmas" by Clement Moore.
William Goldstein created a video version of Moore's poem set to Orchestra and Chorus with a Narrator.
«Read the rest of this article»
NORAD and USNORTHCOM Public Affairs

Peterson Air Force Base, CO – The North American Aerospace Defense Command is prepared to track Santa's yuletide journey! The NORAD Tracks Santa website, www.noradsanta.org, is live and tracking Santa.
«Read the rest of this article»