Topic: Satellite
Written by Alan Buis
NASA's Jet Propulsion Laboratory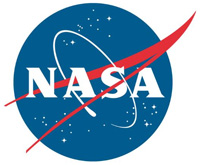 Pasadena, CA – About 60 percent of California is experiencing "exceptional drought," the U.S. Drought Monitor's most dire classification. The agency issued the same warning to Texas and the southeastern United States in 2012. California's last two winters have been among the driest since records began in 1879. Without enough water in the soil, seeds can't sprout roots, leaves can't perform photosynthesis, and agriculture can't be sustained.
Currently, there is no ground- or satellite-based global network monitoring soil moisture at a local level. Farmers, scientists and resource managers can place sensors in the ground, but these only provide spot measurements and are rare across some critical agricultural areas in Africa, Asia and Latin America.
«Read the rest of this article»
Written by Alan Buis
NASA's Jet Propulsion Laboratory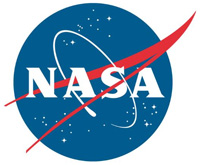 Pasadena, CA – Just over a month after launch, the Orbiting Carbon Observatory-2 (OCO-2) — NASA's first spacecraft dedicated to studying atmospheric carbon dioxide — has maneuvered into its final operating orbit and produced its first science data, confirming the health of its science instrument.
Atmospheric carbon dioxide is the leading human-produced greenhouse gas responsible for warming our world.
«Read the rest of this article»
Written by Alan Buis
NASA's Jet Propulsion Laboratory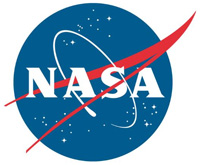 Pasadena, CA – Every year, river flooding takes a heavy toll of lives and property damage in the United States. A new study has found that the potential of a river basin to flood can be assessed months in advance of flood season by using data from NASA's Gravity Recovery and Climate Experiment (GRACE) twin satellites. The new finding could eventually lead to longer lead times for flood warnings.
"Case studies of the catastrophic Missouri River floods of 2011 show that flood-potential early warning times could be increased by a couple of seasons using these satellite data," said co-author Jay Famiglietti.
«Read the rest of this article»
Written by Alan Buis
NASA's Jet Propulsion Laboratory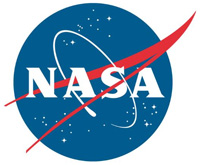 Pasadena, CA – NASA's Orbiting Carbon Observatory-2 (OCO-2) mission is scheduled to launch from Vandenberg Air Force Base in central California tomorrow, July 1st, at 2:56am PDT (6:56am CDT).
OCO-2 — the first dedicated NASA mission to monitor atmospheric carbon dioxide on global scales — has only a 30-second launch window each day. The launch window is short because the spacecraft needs to be precisely aligned within a series of Earth-observing satellites known as the "A-Train."
«Read the rest of this article»
Written by Dr. Tony Phillips
Science at NASA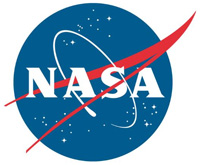 Washington, D.C. – Last month (April 8th-11th), scientists, government officials, emergency planners and others converged on Boulder, Colorado, for NOAA's Space Weather Workshop—an annual gathering to discuss the perils and probabilities of solar storms.
The current solar cycle is weaker than usual, so you might expect a correspondingly low-key meeting. On the contrary, the halls and meeting rooms were abuzz with excitement about an intense solar storm that narrowly missed Earth.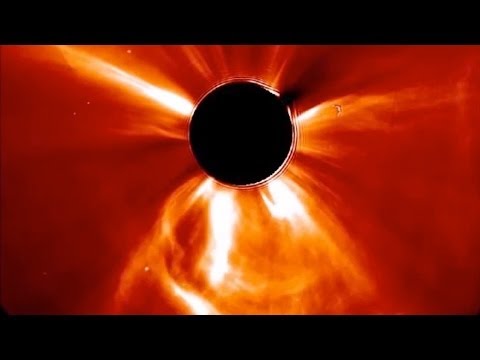 «Read the rest of this article»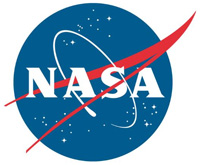 Pasadena, CA – Ocean waters melting the undersides of Antarctic ice shelves are responsible for most of the continent's ice shelf mass loss, a new study by NASA and university researchers has found.
Scientists have studied the rates of basal melt, or the melting of the ice shelves from underneath, of individual ice shelves, the floating extensions of glaciers that empty into the sea. But this is the first comprehensive survey of all Antarctic ice shelves. The study found basal melt accounted for 55 percent of all Antarctic ice shelf mass loss from 2003 to 2008, an amount much higher than previously thought.
«Read the rest of this article»
Written by Karen C. Fox
NASA's Goddard Space Flight Center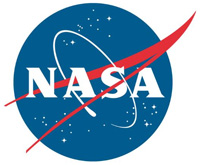 Greenbelt, MD – Given a legitimate need to protect Earth from the most intense forms of space weather — great bursts of electromagnetic energy and particles that can sometimes stream from the sun — some people worry that a gigantic "killer solar flare" could hurl enough energy to destroy Earth, but this is not actually possible.
Solar activity is indeed currently ramping up toward what is known as solar maximum, something that occurs approximately every 11 years. However, this same solar cycle has occurred over millennia so anyone over the age of 11 has already lived through such a solar maximum with no harm.
«Read the rest of this article»
Written by Ruth Dasso Marlaire
NASA Ames Research Center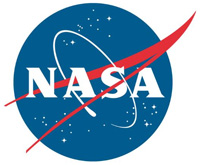 Moffett Field, CA – For about one week, engineers at NASA's Ames Research Center, Moffett Field, CA, and amateur radio operators around the world collaborated to reconstruct an image of Earth sent to them from three smartphones in orbit.
The joint effort was part of NASA's nanosatellite mission, called PhoneSat, which launched on Sunday, April 21st, 2013 aboard the Antares rocket from NASA's Wallops Island Flight Facility in Virginia.
«Read the rest of this article»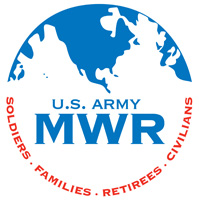 Fort Campbell, KY – The next event in the Eagle Challenge Fitness Tour (ECFT) is the City Slicker Urban Orienteering event on April 27th.  Urban Orienteering will challenge you mentally as well as physically.
You will be provided with a basic satellite image map that you must use to navigate throughout the urban (on-post) environment.  Your mission will be to locate as many navigation points as you can within the two hour time limit and return to the starting position. «Read the rest of this article»
Written by Alan Buis
NASA's Jet Propulsion Laboratory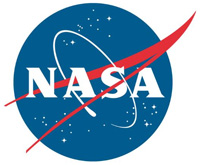 Pasadena, CA – Studying volcanos can be hazardous work, both for researchers and aircraft. To penetrate such dangerous airspace, unmanned aerial vehicles (UAVs), especially those with electric engines that ingest little contaminated air, are an emerging and effective way to gather crucial data about volcanic ash and gases.
Last month, a team of NASA researchers deployed three repurposed military UAVs with special instruments into and above the noxious sulfur dioxide plume of Costa Rica's active Turrialba volcano, near San Jose.
«Read the rest of this article»