Topic: Satellites
Written by Audrey Haar
NASA's Goddard Space Flight Center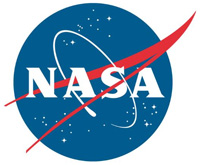 Greenbelt, MD – A volcano erupting and spewing ash into the sky can cover nearby areas under a thick coating of ash and can also have consequences for aviation safety. Airline traffic changes due to a recent volcanic eruption can rack up unanticipated expenses to flight cancellations, lengthy diversions and additional fuel costs from rerouting.
Airlines are prudently cautious, because volcanic ash is especially dangerous to airplanes, as ash can melt within an operating aircraft engine, resulting in possible engine failure.
«Read the rest of this article»
Written by Steve Cole
NASA Headquarters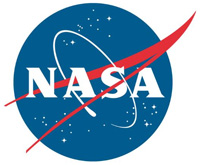 Washington, D.C. – For more than three decades NASA has focused its space-faring skills and science chops CSI-like on an elusive global killer. Later this month, that pursuit takes us to East Asia. In a few years, part way to the moon.
We are getting close.
Air pollution causes an estimated 152,000 deaths a year across the Americas and more than 2 million deaths in the Western Pacific, according to the United Nations. Some parts of the world have a detailed view of local air quality from ground sensor networks and forecast models that generate public alerts. But for much of the world this type of information and warning are not available.
«Read the rest of this article»
Written by Alan Buis
NASA's Jet Propulsion Laboratory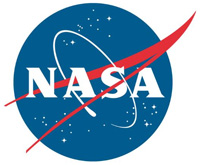 Pasadena, CA – Monitoring the quality of freshwater supplies is a global concern, especially in thirsty California, where the San Francisco Bay-Delta Estuary and its watershed serve as a major freshwater source.
Now scientists at NASA's Jet Propulsion Laboratory, Pasadena, California, and the U.S. Geological Survey, Menlo Park and Sacramento, California, have successfully demonstrated how a NASA-developed airborne environmental monitoring instrument can be applied to help water managers monitor water quality not only in San Francisco Bay, but potentially in other inland and coastal water bodies around the world.
«Read the rest of this article»
Written by Alan Buis
NASA's Jet Propulsion Laboratory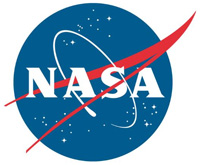 Pasadena, CA – The surface of Earth is constantly being reshaped by earthquakes, volcanic eruptions, landslides, floods, changes in sea level and ice sheets, and other processes.
Since some of these changes amount to only millimeters per year, scientists must make very precise measurements of the landscape and ocean in space and time in order to study their evolution and help mitigate their impacts.
The foundation for these precision measurements is the terrestrial reference frame, which serves the same purpose as landmarks along a trail. Earth-orbiting satellites and ground-based instruments use this reference system to pinpoint their own locations and, in turn, those of the features they are tracking.
«Read the rest of this article»
NASA Headquarters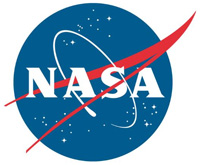 Washington, D.C. – Sometimes we need to leave our home planet to better understand it. Before Earth observing missions launch, NASA must verify instruments onboard will work as expected. This is not always an easy task when space presents such a different environment than Earth.
But thanks to CubeSats, cube-shaped satellites that can be small enough to fit in the palm of your hand or as big as a large shoebox, testing new technologies in space is easier than ever.
«Read the rest of this article»
Written by Sarah Frazier
NASA's Goddard Space Flight Center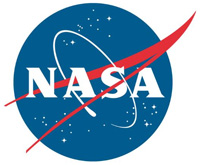 Greenbelt, MD – About 600 miles from Earth's surface is the first of two donut-shaped electron swarms, known as the Van Allen Belts, or the radiation belts. Understanding the shape and size of the belts, which can shrink and swell in response to incoming radiation from the sun, is crucial for protecting our technology in space.
The harsh radiation isn't good for satellites' health, so scientists wish to know just which orbits could be jeopardized in different situations.
«Read the rest of this article»

Peterson Air Force Base, CO –  NORAD and its predecessor, the Continental Air Defense Command (CONAD) have tracked Santa's flight for more than 50 years,
The tradition began in 1955 after a Colorado Springs-based Sears Roebuck & Co. advertisement misprinted the telephone number for children to call Santa. Instead of reaching Santa, the phone number put kids through to the CONAD Commander-in-Chief's operations "hotline."
«Read the rest of this article»
Written by Julianna Fishman
NASA's Small Spacecraft Technology Program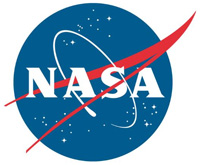 Washington, D.C. – NASA's two Nodes small satellites hitched a ride to the International Space Station on the fourth Orbital ATK cargo mission, which launched on December 6th. Once aboard the station, the satellites will settle in for a two-to-three month stay until deployed into low-Earth orbit in early 2016.
The Nodes mission, which consists of two CubeSats weighing just 4.5 pounds each and measuring 4 inches by 4 inches by 6.5 inches, will test new network capabilities for operating swarms of spacecraft in the future.
«Read the rest of this article»
NASA Headquarters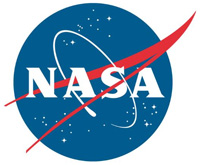 Washington, D.C. – NASA is hard at work building the Orion spacecraft, Space Launch System (SLS) rocket and the ground systems needed to send astronauts into deep space. The agency is developing the core capabilities needed to enable the journey to Mars.
Orion's first flight atop the SLS will not have humans aboard, but it paves the way for future missions with astronauts. Ultimately, it will help NASA prepare for missions to the Red Planet. During this flight, currently designated Exploration Mission-1 (EM-1), the spacecraft will travel thousands of miles beyond the moon over the course of about a three-week mission.
«Read the rest of this article»
Written by Carol Rasmussen
NASA Earth Science News Team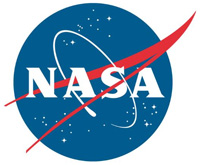 Washington, D.C. – A team of NASA and university scientists has developed a new way to use satellite measurements to track changes in Atlantic Ocean currents, which are a driving force in global climate. The finding opens a path to better monitoring and understanding of how ocean circulation is changing and what the changes may mean for future climate.
In the Atlantic, currents at the ocean surface, such as the Gulf Stream, carry sun-warmed water from the tropics northeastward. As the water moves through colder regions, it sheds its heat. By the time it gets to Greenland, it's so cold and dense that it sinks a couple of miles down into the ocean depths.
«Read the rest of this article»