Topic: Saturn
NASA's Jet Propulsion Laboratory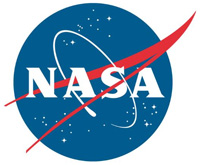 Pasadena, CA – New research emerging from the final orbits of NASA's Cassini spacecraft represents a huge leap forward in our understanding of the Saturn system — especially the mysterious, never-before-explored region between the planet and its rings. Some preconceived ideas are turning out to be wrong while new questions are being raised.
Six teams of researchers are publishing their work October 5th in the journal Science, based on findings from Cassini's Grand Finale. That's when, as the spacecraft was running out of fuel, the mission team steered Cassini spectacularly close to Saturn in 22 orbits before deliberately vaporizing it in a final plunge into the atmosphere in September 2017.
«Read the rest of this article»
NASA Headquarters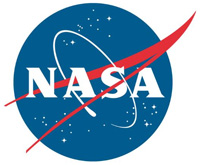 Washington, D.C. – Since the beginning of civilization, humanity has wondered whether we are alone in the universe. As NASA has explored our solar system and beyond, it has developed increasingly sophisticated tools to address this fundamental question.
Within our solar system, NASA's missions have searched for signs of both ancient and current life, especially on Mars and soon, Jupiter's moon Europa. Beyond our solar system, missions, such as Kepler and TESS, are revealing thousands of planets orbiting other stars.
«Read the rest of this article»
NASA's Jet Propulsion Laboratory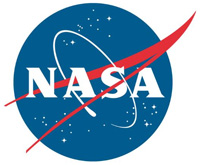 Pasadena, CA – Data from NASA's Cassini spacecraft has revealed what appear to be giant dust storms in equatorial regions of Saturn's moon Titan. The discovery, described in a paper published on September 24th, 2018 in Nature Geoscience, makes Titan the third Solar System body, in addition to Earth and Mars, where dust storms have been observed.
The observation is helping scientists to better understand the fascinating and dynamic environment of Saturn's largest moon.
«Read the rest of this article»
NASA's Jet Propulsion Laboratory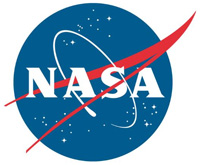 Pasadena, CA – During NASA's Cassini mission's final distant encounter with Saturn's giant moon Titan, the spacecraft captured the enigmatic moon's north polar landscape of lakes and seas, which are filled with liquid methane and ethane.
They were captured on September 11th, 2017. Four days later, Cassini was deliberately plunged into the atmosphere of Saturn.
Punga Mare (240 miles, or 390 kilometers, across) is seen just above the center of the mosaic, with Ligeia Mare (300 miles, or 500 kilometers, wide) below center and the vast Kraken Mare stretching off 730 miles (1,200 kilometers) to the left of the mosaic.
«Read the rest of this article»
NASA's Jet Propulsion Laboratory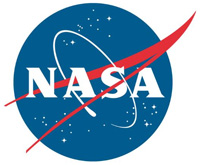 Pasadena, CA – A new long-term study using data from NASA's Cassini spacecraft has revealed a surprising feature emerging at Saturn's northern pole as it nears summertime: a warming, high-altitude vortex with a hexagonal shape, akin to the famous hexagon seen deeper down in Saturn's clouds.
The finding, published September 3rd, 2018 in Nature Communications, is intriguing, because it suggests that the lower-altitude hexagon may influence what happens above, and that it could be a towering structure hundreds of miles in height.
«Read the rest of this article»
Written by Lonnie Shekhtman
NASA's Goddard Space Flight Center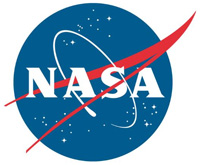 Greenbelt, MD – For centuries, scientists have worked to understand the makeup of Jupiter. It's no wonder: this mysterious planet is the biggest one in our solar system by far, and chemically, the closest relative to the Sun. Understanding Jupiter is key to learning more about how our solar system formed, and even about how other solar systems develop.
But one critical question has bedeviled astronomers for generations: Is there water deep in Jupiter's atmosphere, and if so, how much?
«Read the rest of this article»
NASA's Jet Propulsion Laboratory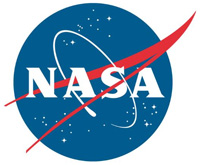 Pasadena, CA – Initially scheduled for a minimum 2.5-year primary mission, NASA's Spitzer Space Telescope has gone far beyond its expected lifetime — and is still going strong after 15 years.
Launched into a solar orbit on August 25th, 2003, Spitzer was the final of NASA's four Great Observatories to reach space. The space telescope has illuminated some of the oldest galaxies in the universe, revealed a new ring around Saturn, and peered through shrouds of dust to study newborn stars and black holes.
«Read the rest of this article»
Written by Ann Jenkins / Ray Villard
Space Telescope Science Institute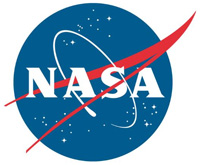 Baltimore, MD – NASA's Hubble Space Telescope has photographed Saturn and Mars near their closest approaches to Earth in June and July 2018. It's now summertime in Saturn's northern hemisphere and springtime in Mars' southern hemisphere. The Hubble images show that Earth isn't the only planet where intense spring and summer storms wreak havoc.
The increase in sunlight in Saturn's northern hemisphere has heated the atmosphere to trigger a large storm that is now disintegrating in Saturn's polar region.
«Read the rest of this article»
NASA's Jet Propulsion Laboratory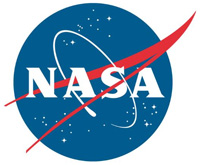 Pasadena, CA – NASA reports that a new paper published in Science this week suggests that liquid water may be sitting under a layer of ice at Mars' south pole.
The finding is based on data from the European Mars Express spacecraft, obtained by a radar instrument called MARSIS (Mars Advanced Radar for Subsurface and Ionosphere Sounding). The Italian Space Agency (ASI) led the development of the MARSIS radar. NASA provided half of the instrument, with management of the U.S. portion led by the agency's Jet Propulsion Laboratory in Pasadena, California.
«Read the rest of this article»
NASA's Jet Propulsion Laboratory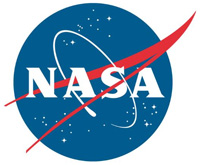 Pasadena, CA – New research from NASA's Cassini spacecraft's up-close Grand Finale orbits shows a surprisingly powerful and dynamic interaction of plasma waves moving from Saturn to its rings and its moon Enceladus.
The observations show for the first time that the waves travel on magnetic field lines connecting Saturn directly to Enceladus. The field lines are like an electrical circuit between the two bodies, with energy flowing back and forth.
Researchers converted the recording of plasma waves into a "whooshing" audio file that we can hear — in the same way a radio translates electromagnetic waves into music.
«Read the rest of this article»