Topic: Saturn

Clarksville, TN – On Monday, May 21st, 2018 around 1:00pm, Clarksville Police report an inexperienced 19 year old female driving a Saturn, made a right turn off of Greenwood Avenue onto Woodmont Boulevard, hit a curb, causing the car to roll over and land on its roof.
The driver and passenger were uninjured.
«Read the rest of this article»
NASA Headquarters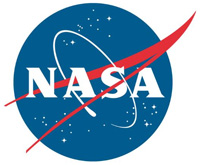 Washington, D.C. – Scientists re-examining data from an old mission bring new insights to the tantalizing question of whether Jupiter's moon Europa has the ingredients to support life. The data provide independent evidence that the moon's subsurface liquid water reservoir may be venting plumes of water vapor above its icy shell.
Data collected by NASA's Galileo spacecraft in 1997 were put through new and advanced computer models to untangle a mystery — a brief, localized bend in the magnetic field — that had gone unexplained until now.
«Read the rest of this article»
NASA's Jet Propulsion Laboratory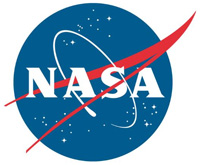 Pasadena, CA – A week before NASA launches its next mission to Mars, U.S. Vice President Mike Pence toured on Saturday, April 28th, the birthplace of numerous past, present and future space missions at the agency's Jet Propulsion Laboratory in Pasadena, California.
The afternoon visit by the Vice President, his wife, Karen, and daughter Charlotte, included a stop in JPL's Mission Control, where engineers will communicate with NASA's Interior Exploration using Seismic Investigations, Geodesy and Heat Transport (InSight).
«Read the rest of this article»
NASA's Jet Propulsion Laboratory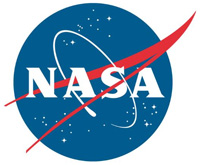 Pasadena, CA – Even after decades of observations and a visit by NASA's Voyager 2 spacecraft, Uranus held on to one critical secret — the composition of its clouds. Now, one of the key components of the planet's clouds has finally been verified.
A global research team that includes Glenn Orton of NASA's Jet Propulsion Laboratory in Pasadena, California, has spectroscopically dissected the infrared light from Uranus captured by the 26.25-foot (8-meter) Gemini North telescope on Hawaii's Mauna Kea. They found hydrogen sulfide, the odiferous gas that most people avoid, in Uranus' cloud tops. The long-sought evidence was published in the April 23rd issue of the journal Nature Astronomy.
«Read the rest of this article»
Written by Charlie Sobeck
NASA's Kepler Space Telescope mission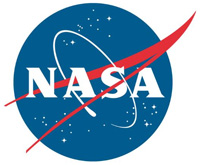 Silicon Valley, CA – Trailing Earth's orbit at 94 million miles away, the Kepler space telescope has survived many potential knock-outs during its nine years in flight, from mechanical failures to being blasted by cosmic rays.
At this rate, the hardy spacecraft may reach its finish line in a manner we will consider a wonderful success. With nary a gas station to be found in deep space, the spacecraft is going to run out of fuel. We expect to reach that moment within several months.
In 2013, Kepler's primary mission ended when a second reaction wheel broke, rendering it unable to hold its gaze steady at the original field of view.
«Read the rest of this article»
Written by Mara Johnson-Groh
NASA's Goddard Space Flight Center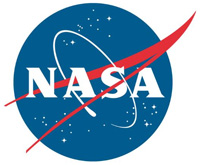 Greenbelt, MD – Sometimes on a dark night near the poles, the sky pulses a diffuse glow of green, purple and red. Unlike the long, shimmering veils of typical auroral displays, these pulsating auroras are much dimmer and less common.
While scientists have long known auroras to be associated with solar activity, the precise mechanism of pulsating auroras was unknown. Now, new research, using data from NASA's Time History of Events and Macroscale Interactions during Substorms — or THEMIS — mission and Japan's Exploration of energization and Radiation in Geospace — shortened to ERG, or also known as Arase — satellite, has finally captured the missing link thought responsible for these auroras.
«Read the rest of this article»
NASA's Jet Propulsion Laboratory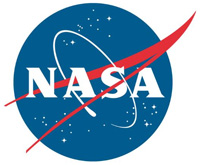 Pasadena, CA – Saturn's moon Titan may be nearly a billion miles away from Earth, but a recently published paper based on data from NASA's Cassini spacecraft reveals a new way this distant world and our own are eerily similar. Just as the surface of oceans on Earth lies at an average elevation that we call "sea level," Titan's seas also lie at an average elevation.
This is the latest finding that shows remarkable similarities between Earth and Titan, the only other world we know of in our solar system that has stable liquid on its surface.
«Read the rest of this article»
Written by Elyssia Widjaja
NASA's Jet Propulsion Laboratory Newsroom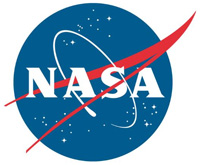 Pasadena, CA – The year 2017 marked several milestones in science, technology and flight projects for NASA's Jet Propulsion Laboratory, Pasadena, California. Voyager 1 returned data from interstellar space as it surpassed 40 years in flight.
NASA's Cassini Spacecraft ended its 13-year tour of Saturn. JPL celebrated the 25th anniversary of the launch of the Earth-orbiting Topex/Poseidon satellite.
As JPL turns 82 in 2018, its missions and activities will continue to inspire. Here is a preview of events planned for JPL (some dates subject to change):
«Read the rest of this article»
Written by Nicholas A. Veronico
NASA Ames Research Center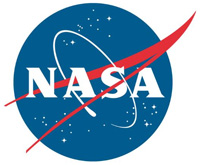 Moffett Field, CA – NASA's Stratospheric Observatory for Infrared Astronomy, SOFIA, is preparing for its 2018 observing campaign, which will include observations of celestial magnetic fields, star-forming regions, comets, Saturn's giant moon Titan and more.
This will be the fourth year of full operations for SOFIA, with observations planned between February 2018 and January 2019. Research flights will be conducted primarily from SOFIA's home base at NASA's Armstrong Flight Research Center.
«Read the rest of this article»
Written by Jen Rae Wang / Allard Beutel
NASA Headquarters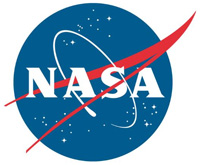 Washington, D.C. – The Moon became a key focus point for NASA in 2017, whether it was blocking out the Sun during one of the most-viewed events in U.S. history, or reinvigorating the agency's human space exploration plans.
One of the numerous NASA-related activities and actions the Trump Administration did in 2017 was to reconstitute the National Space Council. During its first meeting on October 5th, Vice President Mike Pence directed NASA to develop a plan to help extend human exploration across our solar system, and return astronauts to the Moon in preparation for human missions to Mars and other destinations.
«Read the rest of this article»