Topic: Saturn
NASA Jet Propulsion Laboratory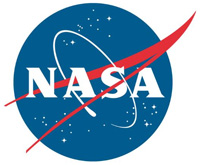 Pasadena, CA – Using new data from NASA's Cassini spacecraft, researchers believe they have solved a longstanding mystery of solar system science: the length of a day on Saturn. It's 10 hours, 33 minutes and 38 seconds.
The figure has eluded planetary scientists for decades, because the gas giant has no solid surface with landmarks to track as it rotates, and it has an unusual magnetic field that hides the planet's rotation rate.
The answer, it turned out, was hidden in the rings.
«Read the rest of this article»
NASA Jet Propulsion Laboratory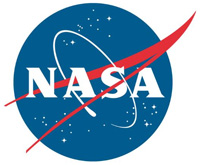 Pasadena, CA – The rings of Saturn may be iconic, but there was a time when the majestic gas giant existed without its distinctive halo. In fact, the rings may have formed much later than the planet itself, according to a new analysis of gravity science data from NASA's Cassini spacecraft.
The findings indicate that Saturn's rings formed between 10 million and 100 million years ago. From our planet's perspective, that means Saturn's rings may have formed during the age of dinosaurs.
«Read the rest of this article»
NASA's Jet Propulsion Laboratory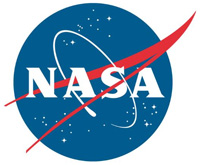 Pasadena, CA – NASA says the entire history of human existence is a tiny blip in our solar system's 4.5-billion-year history. No one was around to see planets forming and undergoing dramatic changes before settling in their present configuration. In order to understand what came before us — before life on Earth and before Earth itself — scientists need to hunt for clues to that mysterious distant past.
Those clues come in the form of asteroids, comets and other small objects. Like detectives sifting through forensic evidence, scientists carefully examine these small bodies for insights about our origins.
«Read the rest of this article»
Written by DC Agle
NASA's Jet Propulsion Laboratory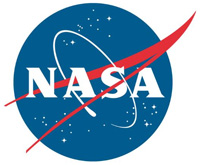 Pasadena, CA – No doubt about it, NASA explores some of the most awe-inspiring locations in our solar system and beyond. Once seen, who can forget the majesty of astronaut Jim Irwin standing before the stark beauty of the Moon's Hadley Apennine mountain range, of the Hubble Space Telescope's gorgeous "Pillars of Creation" or Cassini's magnificent mosaic of Saturn?
Mars also plays a part in this visually compelling equation, with the high-definition imagery from the Curiosity rover of the ridges and rounded buttes at the base of Mount Sharp bringing to mind the majesty of the American Southwest. That said, Elysium Planitia – the site chosen for the November 26th landing of NASA's InSight mission to Mars – will more than likely never be mentioned with those above because it is, well, plain.
«Read the rest of this article»
NASA's Jet Propulsion Laboratory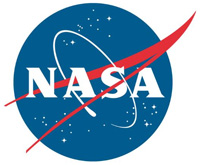 Pasadena, CA – New research emerging from the final orbits of NASA's Cassini spacecraft represents a huge leap forward in our understanding of the Saturn system — especially the mysterious, never-before-explored region between the planet and its rings. Some preconceived ideas are turning out to be wrong while new questions are being raised.
Six teams of researchers are publishing their work October 5th in the journal Science, based on findings from Cassini's Grand Finale. That's when, as the spacecraft was running out of fuel, the mission team steered Cassini spectacularly close to Saturn in 22 orbits before deliberately vaporizing it in a final plunge into the atmosphere in September 2017.
«Read the rest of this article»
NASA Headquarters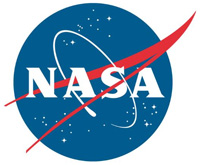 Washington, D.C. – Since the beginning of civilization, humanity has wondered whether we are alone in the universe. As NASA has explored our solar system and beyond, it has developed increasingly sophisticated tools to address this fundamental question.
Within our solar system, NASA's missions have searched for signs of both ancient and current life, especially on Mars and soon, Jupiter's moon Europa. Beyond our solar system, missions, such as Kepler and TESS, are revealing thousands of planets orbiting other stars.
«Read the rest of this article»
NASA's Jet Propulsion Laboratory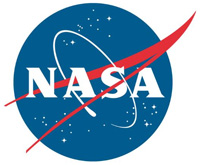 Pasadena, CA – Data from NASA's Cassini spacecraft has revealed what appear to be giant dust storms in equatorial regions of Saturn's moon Titan. The discovery, described in a paper published on September 24th, 2018 in Nature Geoscience, makes Titan the third Solar System body, in addition to Earth and Mars, where dust storms have been observed.
The observation is helping scientists to better understand the fascinating and dynamic environment of Saturn's largest moon.
«Read the rest of this article»
NASA's Jet Propulsion Laboratory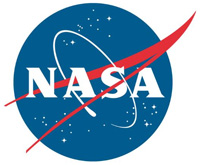 Pasadena, CA – During NASA's Cassini mission's final distant encounter with Saturn's giant moon Titan, the spacecraft captured the enigmatic moon's north polar landscape of lakes and seas, which are filled with liquid methane and ethane.
They were captured on September 11th, 2017. Four days later, Cassini was deliberately plunged into the atmosphere of Saturn.
Punga Mare (240 miles, or 390 kilometers, across) is seen just above the center of the mosaic, with Ligeia Mare (300 miles, or 500 kilometers, wide) below center and the vast Kraken Mare stretching off 730 miles (1,200 kilometers) to the left of the mosaic.
«Read the rest of this article»
NASA's Jet Propulsion Laboratory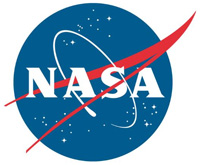 Pasadena, CA – A new long-term study using data from NASA's Cassini spacecraft has revealed a surprising feature emerging at Saturn's northern pole as it nears summertime: a warming, high-altitude vortex with a hexagonal shape, akin to the famous hexagon seen deeper down in Saturn's clouds.
The finding, published September 3rd, 2018 in Nature Communications, is intriguing, because it suggests that the lower-altitude hexagon may influence what happens above, and that it could be a towering structure hundreds of miles in height.
«Read the rest of this article»
Written by Lonnie Shekhtman
NASA's Goddard Space Flight Center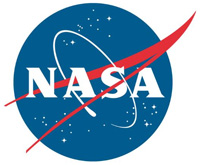 Greenbelt, MD – For centuries, scientists have worked to understand the makeup of Jupiter. It's no wonder: this mysterious planet is the biggest one in our solar system by far, and chemically, the closest relative to the Sun. Understanding Jupiter is key to learning more about how our solar system formed, and even about how other solar systems develop.
But one critical question has bedeviled astronomers for generations: Is there water deep in Jupiter's atmosphere, and if so, how much?
«Read the rest of this article»