Topic: Saudi Arabia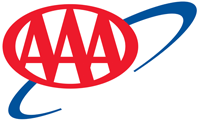 Tampa, FL – The United States surpassed Saudi Arabia and Russia to become the world's biggest oil producer this year.
According to a report from the Bank of America Corp., the U.S. is projected to remain the top producer of 2014 because domestic output is forecast to increase and production growth outside the U.S. has been lower than anticipated. «Read the rest of this article»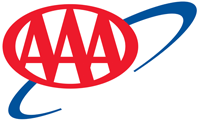 Tampa, FL – Gasoline prices in the southeast were on a streak of declines before the conflict in Iraq began. The average price for a gallon of gasoline fell 51 days straight in Florida, 44 days in Georgia, and 12 days in Tennessee.
However, the streaks ended Saturday as the violence in Iraq caused oil prices to jump.
«Read the rest of this article»
By Sgt. 1st Class Tyrone C. Marshall Jr., American Forces Press Service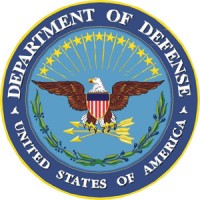 Washington, DC – The Defense Department announced today changes in imminent danger pay that will go into effect June 1, DOD spokesman Army Col. Steven Warren told reporters here.
"This is a process that began [in 2011]," he said, and "included in-depth threat assessment from the combatant commands. It was made in coordination with the Joint Staff, combatant commands and military services."
«Read the rest of this article»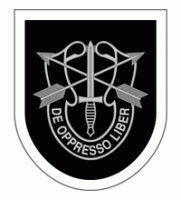 Fort Campbell, KY – Warrant Officer Sean W. Mullen, 39, of Rehobeth Beach, DE, died June 2nd, 2013, in Ghur Ghuri, Afghanistan, of injuries sustained from an improvised explosive device.
Mullen was assigned to Company B, 2nd Battalion, 5th Special Forces Group (Airborne), Fort Campbell, KY, as an assistant detachment commander for a Special Forces Operational Detachment-Alpha (ODA), or A-team. He was deployed in support of Operation Enduring Freedom-Afghanistan.  This was Mullen's sixth deployment in support of an overseas contingency operation.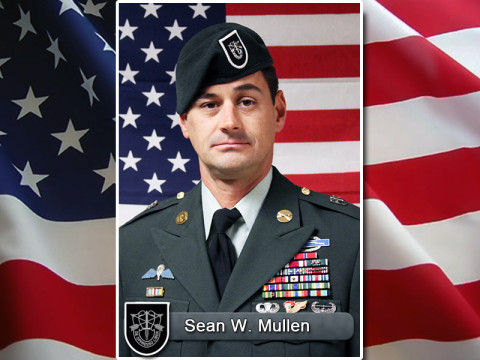 «Read the rest of this article»
Clarksville, TN – A few weeks ago, I was extremely honored to be asked to represent Clarksville on an economic development and cultural exchange trip to Saudi Arabia. The trip was organized by the U.S. Conference of Mayors and was fully funded by the Saudi Arabian government.
It was not funded by the taxpayers in any way. This is the fifth year that select U.S. mayors have been invited to Saudi Arabia. I was so pleased that Clarksville was selected as one of the represented cities because I believe it shows that our reputation as a growing and vibrant city is being recognized around the country and now around the world. «Read the rest of this article»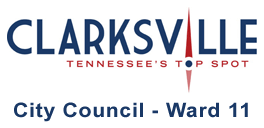 Clarksville, TN – Clarksville Ward 11 Councilwoman Kaye Jones will be holding a Town Hall Meeting on Monday, December 11th at 6:30pm at Clarksville Gas and Water on Madison Street.
Due to Clarksville Mayor Kim McMillan's visit to Saudi Arabia, the regular City Council schedule has changed. The Executive Session will be on December 10th, and then Regular Session on December 14th.
Because of this, her Town Hall meeting was moved to a later date than normal.
Kaye Jones hopes each of you had a very special Thanksgiving, and are ready for the Holiday Season.
Written by Capt. Christina Wright
101st Combat Aviation Brigade Public Affairs
Logar, Province, Afghanistan – Ask Chief Warrant Officer 4 Walter Jones why he serves and he will tell you "It's all about flying and Soldiers
Jones, born in Mountain Home, ID, is serving in Afghanistan as an aviation maintenance officer with D Company, 5th Battalion, 101st Combat Aviation Brigade. Jones enlisted in the Army at the age of eighteen and after completing basic training in 1969, went on to Fort Rucker to become a Huey crew chief. Soon after that he found himself assigned to the 162nd Assault Helicopter Company in Can Tu, Vietnam.
«Read the rest of this article»
Written by Maj. Brandon Bissell
5th Special Forces Group (Airborne) Public Affairs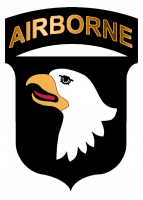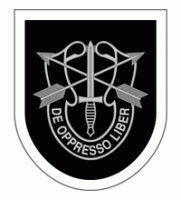 Fort Campbell, KY – For the first time in its history two joint teams, consisting of soldiers from 2nd Battalion, 5th Special Forces Group (Airborne) and Jordanian Special Operations Forces, competed in the 3rd Annual Best Warrior Competition at the King Abdullah II Special Operations Center, Hashemite Kingdom in Jordan, May 8th-12th.
Despite having less than two weeks to train and prepare for the contest the two joint teams, made up of four U.S. Special Forces and three Jordanian SOF soldiers each, finished sixth and twelfth overall out of 22 teams that entered the 4-day competition. 
«Read the rest of this article»
Written by U.S. Army Staff Sgt. Todd A Christopherson
Task Force Currahee Public Affairs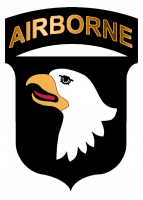 Paktika Province, Afghanistan—The 4th Brigade Combat Team and the 4th Brigade Special Troops Battalion Religious Support Teams attended a religious Shura June 8th at Forward Operating Base Rushmore, Afghanistan.
More than 40 Muslim scholars or mullahs, who are trained in Islam and Islamic law, and are interpreters of Islam's sciences, doctrine, laws, the chief guarantors of continuity in the spiritual and intellectual history of the Islamic community attended.
«Read the rest of this article»
As early voting opened in Tennessee to heavy turnouts, Senator McCain's promised thumping of Senator Obama didn't materialize. Groups gathered at both local Republican and Democratic party headquarters to watch the debate, discuss their preferences and hear the candidates present their proposals.
The final candidates debate of the 2008 presidential election season was a much anticipated showcase of America's choices for leadership for the next four years. The debate's focus was to be on domestic policy, with the recent upheaval in the financial markets to be a focal point. The level of negative ads has increased to  near crescendo as McCain's campaign unleashed new charges and the Obama campaign refuted falsehoods and returned the fire to McCain. The debate was supposed to offer a clear demonstration of McCain's superiority to Obama. Sadly, for McCain, the smear adhesive didn't stick.
Viewers were treated to a consistent presentation of proposals and ideas from Obama as he responded to  McCain's attempts to hang negatives.
Obama noted that McCain's own campaign said publicly last week that, "if we keep on talking about the economic crisis, we lose, so we need to change the subject." Such was the tone for the course of the evening. «Read the rest of this article»