Topic: Scammers

Montgomery County, TN – Scammers are once again targeting residents of Montgomery County, purporting to be officials of the Montgomery County Sheriff's Office.
Sgt. Steve Heise said the MCSO has received several complaints from victims who were told they had outstanding warrants, sometimes for failure to appear for jury duty.
"The subject will then ask the victim to put $1,000 on a Green Dot card and then give them the number over the phone, or they will be immediately arrested," Heise said. «Read the rest of this article»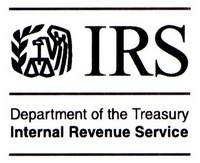 Washington, D.C. – The Internal Revenue Service and the Treasury Inspector General for Tax Administration continue to hear from taxpayers who have received unsolicited calls from individuals demanding payment while fraudulently claiming to be from the IRS.
Based on the 90,000 complaints that TIGTA has received through its telephone hotline, to date, TIGTA has identified approximately 1,100 victims who have lost an estimated $5 million from these scams. «Read the rest of this article»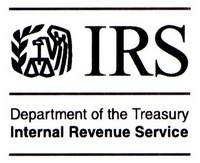 Washington, D.C. – The IRS gets thousands of reports every year from people who get emails that appear to be from the IRS. Scammers often use the IRS name or logo to make the message appear authentic hoping you'll respond to it.
In reality, it's a scam known as "phishing," attempting to trick you into giving out your personal and financial information. The criminals then use this information to commit identity theft or steal your money. «Read the rest of this article»
Washington, D.C. – The IRS is warning the public about a phone scam that targets people across the nation, including recent immigrants. Callers claiming to be from the IRS tell intended victims they owe taxes and must pay using a pre-paid debit card or wire transfer.
The scammers threaten those who refuse to pay with arrest, deportation or loss of a business or driver's license.
«Read the rest of this article»

Nashville, TN – With new programs, like the Affordable Care Act, come new opportunities for bad actors to take advantage of Tennesseans. The Tennessee Department of Commerce and Insurance urges citizens to be on the lookout for fraud by being aware of the following common scams and red flags.
Open enrollment in Tennessee's marketplace began October 1st; however, bogus websites appeared online for more than a year before the launch date. «Read the rest of this article»
Washington, D.C. – Are you thinking about taxes while you're enjoying the warm summer months? Not likely! But the IRS wants you to know that scammers ARE thinking about taxes and ways to dupe you out of your money.
Tax scams can happen anytime of the year, not just during tax season. Three common year-round scams are identity theft, phishing and return preparer fraud. These schemes are on the top of the IRS's "Dirty Dozen" list of scams this year. They're illegal and can lead to significant penalties and interest, even criminal prosecution.
Here's more information about these scams that every taxpayer should know. «Read the rest of this article»
Washington, D.C. – The IRS's annual 'Dirty Dozen' list includes common tax scams that often peak during the tax filing season. The IRS recommends that taxpayers be aware so they can protect themselves against claims that sound too good to be true.
Taxpayers who buy into illegal tax scams can end up facing significant penalties and interest and even criminal prosecution. «Read the rest of this article»
Nashville, TN – Spring is here and that means the April 15th tax filing deadline can't be far away. Some people will wait until the last minute to file.
IRS spokesman Dan Boone offers these five tips for the estimated 605,000 Tennesseans who will wait until April to file. «Read the rest of this article»
Nashville, TN – As part of National Consumer Protection Week, the Internal Revenue Service today reminded Tennessee taxpayers to be on the lookout for scammers posing as the IRS and scammers posing as tax preparers with special knowledge about getting IRS tax benefits.
"Tax scams come in many forms, but two of the most common involve fake IRS emails and dishonest people promising 'free' government money," said IRS spokesman Dan Boone. «Read the rest of this article»
David overheard the doctors talking in the hallway.  The weather was so bad, it was doubtful that the helicopter could fly and the Vanderbilt Extraction Team could retrieve the heart.  They would classify this as a "dry run" and let Suzanne go home.

David went back into the room to be with his wife.  Doctors and nurses were attending to her, monitoring her condition.

Just as the surgical team was about to call the operation off, a member of the medical team burst into the room.

"They've taken off.  It's a go!"
«Read the rest of this article»