Topic: scholarships
Youth blood drive coordinators needed December 15th through January 15th

Nashville, TN – This winter high school and college students can help save lives and be eligible to win a scholarship of up to $2,500 by hosting an American Red Cross blood drive. Registration is now open through November 15th to host drives between December 15th, 2015, and January 15th, 2016.
"Winter is a difficult time to collect enough blood to meet patient needs with inclement weather and seasonal illnesses reducing the number of volunteer donors that come out to give," said Red Cross Director of Donor Recruitment, Garry Allison. "Our Leaders Save Lives program gives students an opportunity to learn valuable leadership skills and help ensure blood is available for patients in need of lifesaving transfusions by recruiting their friends and family to give blood." «Read the rest of this article»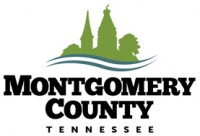 Montgomery County, TN – Montgomery County Government is seeking community volunteers to mentor students taking part in the Tennessee Promise program. Tennessee Promise allows any Tennessee high school graduate the opportunity to attend a community college, Tennessee College of Applied Technology or to get an applicable associate's degree from a four-year institution, tuition free.
Mentors are assigned to students within their county and help students eliminate the barriers of accessing post-secondary education.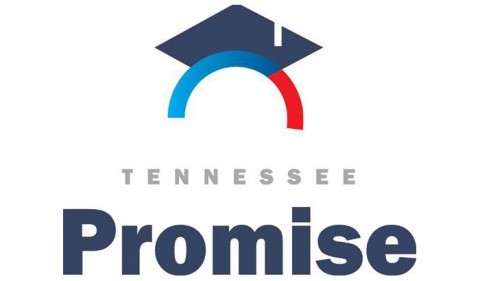 «Read the rest of this article»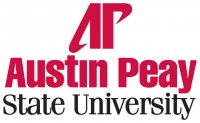 Clarksville, TN – This summer, the North American Interfraternity Conference hosted its 26th Undergraduate Interfraternity Institute (UIFI) in Bloomington, Indiana, and 17 Austin Peay State University students received scholarships to attend the event, which is the largest attendance for this leadership development institute in the University's history.
Top leaders from fraternity and sorority communities across North America were invited to attend one of the 15 sessions of UIFI this summer. «Read the rest of this article»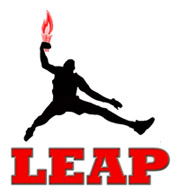 Clarksville, TN – The LEAP Organization will be conducting its 5K Run/Walk for Wellness and Scholarship fundraiser on Saturday, September 19th, 2015. This event will raise money for the 6th Annual 7 Points Scholarship Essay contest that is available to high school seniors enrolled in the Clarksville Montgomery County School System (CMCSS) or Fort Campbell High Schools.
The race will start and finish near the Beachaven Winery located at 1100 Dunlap Lane. Registration starts at 8:30am and the race to begin at 9:30am rain or shine. The tax-deductive registration fee is $25.00 for adults, $10.00 for teens, and $5.00 for the kids 1 mile inflatable run.
«Read the rest of this article»

Nashville, TN – Tennessee Wildlife Resources Agenty's "Shoot for the Soldiers," a sporting clays event, will be held Saturday, August 29th at the Montgomery County Shooting Complex.
Proceeds from the event will go directly to Tennessee soldiers and their families or to the Moment of Freedom campaign. A portion will go to funding scholarships of soldiers from HOOAH (Healing Outside of a Hospital) while the remainder will go making outdoor recreational opportunities for wounded soldiers and their families. «Read the rest of this article»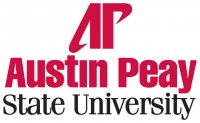 Clarksville, TN – In September 2013, Austin Peay State University hosted its inaugural Gov "Color" Run, a one-mile race around campus through cloudbursts of color.
The event, which continued last year, was originally marketed as a way of bringing together APSU students and community members for an affordable color run.
«Read the rest of this article»

Clarksville, TN – The Clarksville Police Department hosted a 5k Run/Walk on Saturday, May 9th at the Clarksville Police Department Headquarters located at 135 Commerce Street. The entry fee was $25.00 and included a t-shirt. Kids 10 & under was $10.00 (did not include a shirt).
"I wanted to hold a community participation event," stated CPD Captain Scott Thornton. "It will be timed with a digital clock, but it's more about the community coming out and competing with the police in an event together."
«Read the rest of this article»
Budget cuts taxes, fully funds education, moves an additional $73.5 million to Rainy Day Fund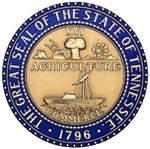 Nashville, TN – In the final few days of this year's legislative session, the House of Representatives passed Tennessee's annual budget with an 80 – 12 vote. The bill's passage was the culmination of months of tireless work crafting a fiscally responsible and balanced budget.
The $33.3 billion budget cuts taxes, puts $73.5 million in the state's Rainy Day Fund, improves our educational system, and provides an even better environment for businesses to grow and for jobs to flourish.
«Read the rest of this article»
Written by Curtis Johnson
Tennessee State Representative for 68th District
Speaker Pro Tempore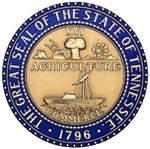 Nashville, TN – Republicans in the House have spent a great deal of time this legislative session focusing on bills to assist veterans and currently serving military personnel in Tennessee.  Building on legislation passed over the last several General Assemblies, the House hopes to continue finding ways to make life easier for military members and their families in the state.
One bill from this year, House Bill 8, will ensure high school students that train between their junior and senior year in the National Guard or go to advanced training after their senior year will still remain eligible for the state's Tennessee Promise program.
«Read the rest of this article»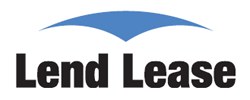 Fort Campbell, KY – A special scholarship opportunity is now available to sons and daughters of Service Members who live in a Lend Lease privatized military community, like Campbell Crossing, and attend the installation's DoDEA high school.
Sponsored by Lend Lease (US) Community Fund, BlueStar Scholarships will award scholarships up to $5,000 to eligible high school seniors. The BlueStar Scholarships program is now open and accepting applications through April 1st, 2015.
«Read the rest of this article»