Topic: Science Technology Engineering and Mathematics
Written by Shannon Ridinger
NASA's Marshall Space Flight Center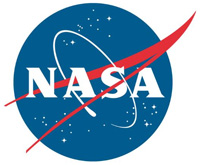 Huntsville, AL – NASA is on a mission to inspire young minds to become the next generation of critical thinkers. By engaging students in space exploration at the agency's Marshall Space Flight Center in Huntsville, Alabama, NASA encourages learning in science, technology, engineering and mathematics (STEM) in a way that fosters hands-on learning and discovery.
"As more states incorporate STEM-focused education into their standards, we assist teachers by developing curriculum support materials that help them meet the standards while making learning fun for their students," said Susan Currie, education specialist at Marshall.
«Read the rest of this article»

Clarksville, TN – In the next decade, analysts predict that Amazon, Apple, Google or Tesla will become the world's first trillion-dollar, publicly traded company.
The astounding growth of these companies—Barclays predicts Amazon will triple its revenue by 2027—is leading many to argue that America's economic future has become dependent on STEM (Science, Technology, Engineering and Mathematics) education.
«Read the rest of this article»
Written by Jay Levine, X-Press editor
NASA Armstrong Flight Research Center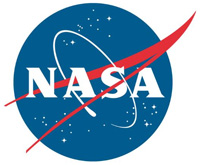 Edwards, CA – Some interns get coffee. Others might make copies. Not at NASA Armstrong Flight Research Center in California, where a group of students successfully flew a prototype of an aircraft that could one day fly in the Martian atmosphere and send its findings back to Earth.
Called the Preliminary Research Aerodynamic Design to Land on Mars, or Prandtl-M, the small, remotely piloted glider aircraft flew August 11th at Armstrong. It continues an effort that began last year with a mostly different group of students.
«Read the rest of this article»
Written by Karin Fielder Weaver and Kelly C. Motes
Intellectually gifted teens are always on the lookout for extra challenges.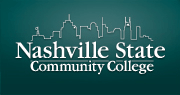 Nashville, TN – As most teenagers head to the pool for summer break, two of Nashville State Community College's youngest students, Hannah Motes, age 15, and Sebastian Motes, age 13, are getting ready to head off to a summer full of academic camps following their completion of more than 30 college credits.
These academically talented dual-enrollment students recently made the news by finishing their first year at Nashville State Community College (NSCC). Hannah began attending NSCC in June 2015 at the age of 14. To date, she has completed 38 college credits, with a cumulative college GPA of 3.45.
«Read the rest of this article»
Tennessee State Representative Curtis Johnson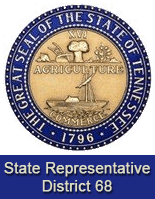 Nashville, TN – The 109th Tennessee General Assembly adjourned on April 22nd, 2016 to become a part of Tennessee history with passage of major legislation to reduce crime, cut tax burdens, spur job growth, accelerate the state's success in K-12 education, boost the number of college graduates, curb drug abuse and curtail drunk driving.
State lawmakers also passed significant legislation to ease traffic congestion, reduce child abuse, aid farmers, increase access to healthcare and medication, increase voter participation and provide a safer environment for the elderly.
Following, please find a copy of some of the highlights of this year's legislative action.
«Read the rest of this article»
Written by Laura Niles
International Space Station Program Science Office and Public Affairs Office
NASA's Johnson Space Center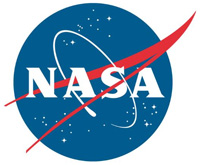 Houston, TX – While spiders were busy spinning webs in space, researchers on Earth weaved their knowledge of this activity into educational materials to inspire and motivate students.
Now, this free, Web-based guide is being re-released through Scholastic and Sony Pictures as curriculum for educators to leap on the excitement surrounding the release of the film, "The Amazing Spider-Man 2."
For those who may have missed it, this guide's inspiration came from real science using spiders in space.
And although the spiders were exposed to microgravity and radiation in space, they did not morph into mutants; rather, they adapted quite well and provided a biology lesson learned around the world.
«Read the rest of this article»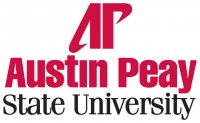 Clarksville, TN – Austin Peay State University is now offering one-on-one tutoring to the general public through the University's Academic Support Center. Sessions are $15.00 an hour and are held in the Writing Center, located on the main floor of APSU's Woodward Library.
The tutors, who are APSU students, offer assistance in their fields of study and cover a wide variety of topics, with extensive offerings in science, technology, engineering and mathematics (STEM) areas. «Read the rest of this article»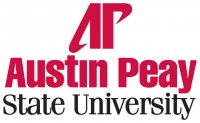 Clarksville, TN – APSU's chief academic official, Dr. Tristan Denley who currently serves as Provost, has informed the campus community that he has accepted a position with the Tennessee Board of Regents (TBR) as Vice Chancellor for Academic Affairs, pending an official vote by the TBR.
Tentative plans are for Denley to begin in his new role with TBR in August.
«Read the rest of this article»

Nashville, TN – The Clarksville-Montgomery County School System has received a $40,000 grant to pay for STEM Academy and Middle College High School's students' fees for dual enrollment in college courses.
The Tennessee College Access and Success Network awarded a total of $412,426 this week to six schools, two higher education institutions and four nonprofits in its third annual grant competition, raising the total amount of Race to the Top funds awarded by the Network to more than $1.6 million. «Read the rest of this article»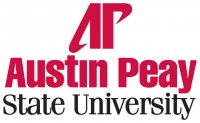 Clarksville, TN – Austin Peay State University held a topping-off ceremony Tuesday, April 16th at the construction site of the new Maynard Mathematics and Computer Science Building.
James Maynard, a 1956 alumnus, local business and APSU supporter for whom the building is named, was the first to sign during the event.
«Read the rest of this article»