Topic: Scott Giles

Clarksville, TN – Scott Giles, vice president and commercial lender at F&M Bank, is among the 160 bankers who received graduation diplomas on June 1st, 2012 from the Graduate School of Banking at Louisiana State University.
This three-year program provides courses covering all aspects of banking, economics and related subjects. Students traveled from twenty states and Mexico to participate in this session.
«Read the rest of this article»
Questions still remain over recent concerns about "conflict of interest" within city and county government.  As I was first to report in a Clarksville Online exclusive, Conflict of interest questions still unanswered in county government, the question first arose with local architect Jerry Clark who at the time was a board member of the Regional Airport Authority.
In a meeting with County Mayor Carolyn Bowers, City Mayor Kim McMillan, and Montgomery County Accounts and Budgets Director Erinne Hester, Clark was informed that due to the County Purchasing Act of 1957, there could be a potential conflict of interest of him serving on that board, and his firm, Clark and Associates, doing business with the county.
It basically states that anyone doing business with the county, could not serve on any boards or commissions, and while there has been opinions rendered on both sides of the law, Jerry Clark chose to resign from the Airport Authority to prevent any conflct, and the county chose to take the other position.
"Hmmmm." «Read the rest of this article»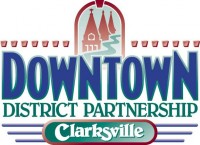 Clarksville's Downtown District Partnership has developed a loan program coordinated  through six Clarksville banks  that will make loans available to downtown property owners for exterior building improvements. The Facade Improvement Loan Program was announced on January 22 during the Ten Year Tornado Commemoration breakfast hosted by the DDP, however details of the program were still being finalized at that time.
According to DDP Chairman, Scott Giles, "The Downtown District Partnership has been in discussion with local lenders to get this program up and running and we're delighted to have great support from our banking community." The intent of the facade improvement program is to encourage businesses or residential property owners to work with the participating bank of their choice. Each of the six banks has committed to making $500,000 in funds available to loan. These funds are offered to borrowers at favorable rates for qualifying improvements. «Read the rest of this article»