Topic: Sean Walden

Clarksville, TN – Clarksville Police have worked diligently to locate the owners of stolen property which was recovered after responding to High Point Road to take a runaway juvenile report.
On January 4th, 2013, Officer Sean Walden responded to a High Point Road address to take a runaway report on a 17 year old juvenile. While he was at the house, the foster parents found property which did not belong to anyone residing at the High Point Road residence. «Read the rest of this article»

Clarksville, TN – Once again, repeat offenders are headed back to jail. Bernard Thomas Nelson was released from Montgomery County Jail December 6th, 2011. David Wayne Wylie was released from Tennessee Department of Corrections October 31st, 2011.
On December 8th, 2011, around 4:30am, Nelson and Wylie were captured on surveillance footage committing a commercial burglary at a towing company in the 1200 block of College Street. There was a wooden block thrown through a window by one of the suspects and then a door was opened to allow the other suspect to enter.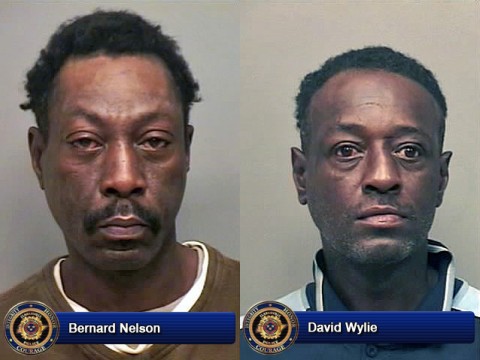 «Read the rest of this article»

Clarksville, TN – Ten new Clarksville Police officers will soon be hitting the streets after graduating from the Tennessee Law Enforcement Training Academy July 29th. They are entering 14 weeks with Field Training Officers to develop their on the job skills after learning basic law enforcement techniques in the academy.
They are closely evaluated during the Field Training phase and  are required to be well-versed in the local, state, and federal laws that apply to their law enforcement duties. They will also be closely scrutinized on their interpersonal skills when interacting with the public and coworkers. After successful completion of field training, officers will be  allowed to go solo and be assigned to a duty position.