Topic: Seat Belts
One Death and One Injury Reported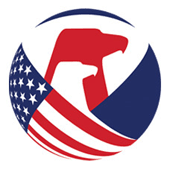 Washington, D.C. – The U.S. Consumer Product Safety Commission (CPSC) and Textron Specialized Vehicles, Inc., of Augusta, Georgia, are announcing the recall of about 1,100 Bad Boy off-road utility vehicles. As a result of the vehicles rolling over, a 14-year-old male passenger died in Toombs County, Georgia in 2014 and, in a separate rollover incident, an adult male operator suffered a serious leg injury.
The vehicles lack seat belts, posing a risk of serious injury or death to the operator and passengers in the event of a vehicle accident.
«Read the rest of this article»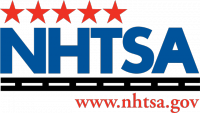 Washington, D.C. – The National Highway Traffic Safety Administration reports Ford Motor Company (Ford) is recalling certain model year 2013-2016 Ford Fusion vehicles manufactured November 2nd, 2012, to July 31st, 2014, and 2013-2015 Lincoln MKZ vehicles manufactured November 14th, 2012, to July 31st, 2014.
In the event of a crash, heat from the deployment of a seat belt pretensioner may cause a front seat belt anchor cable to fail.
«Read the rest of this article»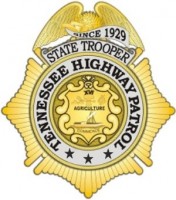 Nashville, TN – Tennessee Highway Patrol Colonel Tracy Trott is reminding motorists to exercise an abundance of caution in neighborhoods and around school zones during the upcoming 2016-2017 school year. State Troopers will target speeders, distracted drivers and those who disregard stopped school buses that are loading and unloading children.
State Troopers issued 5,247 citations in school zones during the 2012-2013 school year. That's up from 3,856 citations issued in 2011-12. Last year's citations included 759 speeding violations and two citations for passing a stopped school bus.
«Read the rest of this article»

Clarksville, TN – Clarksville Police Department is partnering with the Tennessee Highway Safety Office to increase seat belt enforcement from May 23rd to June 5th, surrounding of one of the busiest travel weekends of the year.
"If you ask the family members of those unrestrained people who were killed in crashes, they'll tell you—they wish their loved ones had buckled up," said Lt. Philip Ashby. "The bottom line is that seat belts save lives. If these enforcement crackdowns get people's attention and get them to buckle up, then we've done our job. There is no good excuse for not wearing a seat belt."


«Read the rest of this article»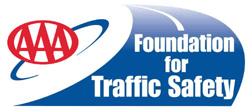 Knoxville, TN – In 2014, 21,022 motor vehicle passengers lost their lives. Tragically some of these deaths could have been prevented if the passenger had been wearing a seat belt. Seat belts save lives.
Yet, AAA Foundation for Traffic Safety research found  nearly 1 in 5 drivers (17.8%) report having driven without wearing their seat belt in the past 30 days; nearly one-fifth (15.2%) report doing this more than once, and more than 1 in 20 (5.6%) report driving without a seat belt fairly often or regularly.
«Read the rest of this article»

Clarksville, TN – The Montgomery County Sheriff's Office will be partnering with the Tennessee Governor's Highway Safety Office for the 2016 Seatbelts Are For Everyone (SAFE) campaign.
The SAFE campaign is designed to increase seat belt and child passenger safety restraint usage in Tennessee. Law enforcement agencies participate in the campaign by planning and implementing occupant protection initiatives in their communities.
This is the third year that the Governor's Highway Safety Office has sponsored this campaign.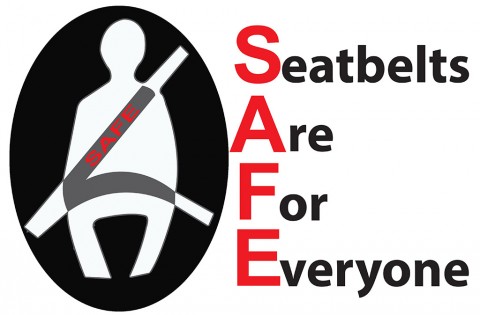 «Read the rest of this article»

Clarksville, TN – For National Child Passenger Safety Week the Montgomery County Sheriff's Office provided booster seat inspections for parents and caregivers today from 2:00pm-3:30pm at Moore Magnet Elementary School. Deputies will "Encourage, Educate, and Enforce" vehicle passenger safety for children.
School Resource Officer Tim Adair, Sgt Jimmy Brown, and Sgt Sue Pender, provided hands-on advice and instruction on how to choose the right booster seat and use it correctly.
«Read the rest of this article»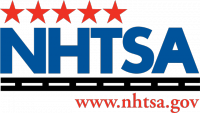 Washington, D.C. – General Motors LLC (GM) is recalling certain model year 2011-2012 Chevrolet Malibu vehicles manufactured April 8th, 2010, to October 11th, 2012.
In the affected vehicles, the flexible steel cables that connect the seat belts to the vehicle at the outside of the driver seat and the front passenger seat may be bent from being sat on while entering the vehicle. This repeated bending may result in the cable breaking.
«Read the rest of this article»

Clarksville, TN – On January 10th, 2014 the Clarksville Police Department along with the  Montgomery County Sheriff's Office, responded to a shooting that occurred at the BP (Kangaroo and The Pantry) on Lafayette Road and Ryder Avenue.
The suspects fled in their vehicle from the scene of the shooting. Deandre Lamar Lisenbee and Dekwon Malik Elleby of Clarksville have been arrested for the shooting. The investigating officer is Detective Thomas Tranberg.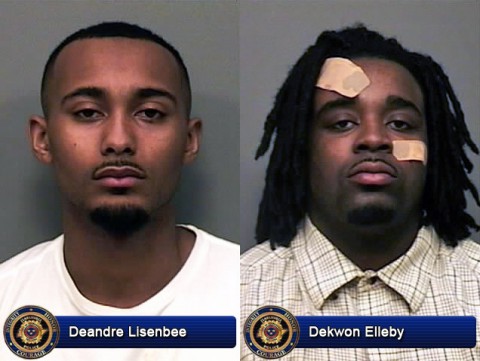 «Read the rest of this article»
Program to Educate Teens on Importance of Buckling Up

Nashville, TN – Each year, dozens of Tennessee teens die in traffic crashes and many of those are not wearing safety belts. Traffic crashes are the leading cause of death for teenagers.
The Governor's Highway Safety Office (GHSO) wants to help save lives by encouraging more teens to wear their safety belts. The GHSO is partnering with State Farm Insurance, Jackson Area Council on Alcoholism and Drug Dependency (JACOA) and four Tennessee high schools to sponsor a program called Click It AND Ticket.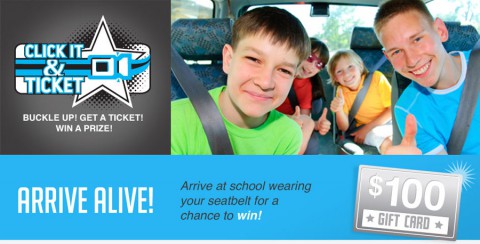 «Read the rest of this article»