Topic: Seatbelt
April is National Distracted Driving Awareness Month

Clarksville, TN – April is National Distracted Driving Awareness Month. Several law enforcement agencies including Tennessee Highway Patrol, Montgomery County Sheriff's Office, and Clarksville Police Department kicked off the month with a Joint Distracted Driving Enforcement Operation in Clarksville on April 5th.
A van, manned with law enforcement, drove around the city looking for distracted drivers and other traffic violations.
«Read the rest of this article»

Murfreesboro, TN – As you celebrate watching the big game with family and friends, it's a good idea to educate yourself about your responsibilities as you welcome your party revelers.
While we intend for our guests to eat, drink, and be merry, sometimes accidents happen – and that can be a costly headache for a homeowner.
«Read the rest of this article»
Got Something Clever to Say About Highway Safety?

Nashville, TN – "Eyes on the Road & Head out of Your Apps", "Buckle Up Y'all, It's the Law", and "Ho Ho Hold Your Calls". Those are just a few of the overhead sign messages that have caught the attention of Tennessee motorists recently. Think you can come up with one better?
For the first time, TDOT will offer drivers the chance to craft their own highway safety messages.
«Read the rest of this article»
National Women's Health Week is May 12th-18th, 2013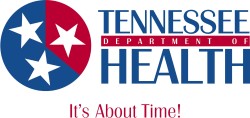 Nashville, TN – It's your time, ladies! The Tennessee Department of Health joins celebrations of National Women's Health Week, which kicks off on Mother's Day, May 12th.
This nationwide initiative calls attention to the importance of women's health and empowers them to take small, manageable steps for longer, healthier, happier lives. «Read the rest of this article»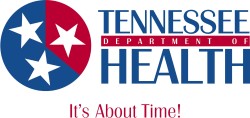 Nashville, TN – Farmers and recreational gardeners will use a variety of tools, equipment and chemicals in the coming weeks to encourage that perfect crop, field or lawn.
The Tennessee Department of Health and the Department of Environment and Conservation are reminding professionals and amateurs alike to think about health and safety as outdoor work calls.
«Read the rest of this article»

Clarksville, TN – The Clarksville Police Department conducted impaired driving saturation patrols March 22nd and 23rd, 2013 partially funded by the Governor's Highway Safety Office .
During this time, there were 119 vehicles stopped and 145 charges issued.
«Read the rest of this article»

Clarksville, TN – Law enforcement had a highly visible presence over the St Patrick's Day weekend. On Friday and Saturday nights there was a combination of Sobriety Checkpoints and saturation patrols on the roadways around Montgomery County.
Officers from Tennessee Highway Patrol, Clarksville Police Department, Montgomery County Sheriff's Office, Dover Police Department, and Austin Peay State University were part of the team effort to ensure to reduce injuries and save lives on the roads of Clarksville-Montgomery County.
«Read the rest of this article»
A 21 year old woman dies from injuries sustained from a single car crash on Ringgold Road which occurred November 18th, 2012.

Clarksville, TN – On November 18th, 2012, around 3:05am, there was a Fatal Accident Crash Team callout at 690 Ringgold Road. It was a single car crash.
Amber Webster, 21, 1974 Timberline Way was driving south on Ringgold Road, in a 2005 Suzuki Firenza.
She  lost control of her vehicle for an unknown reason, went off the right side of the road in front of 690 Ringgold Road, and collided with a utility pole.
«Read the rest of this article»
Tennessee State Troopers Will Strictly Enforce No Refusal Law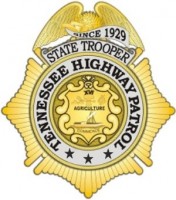 Nashville, TN – Tennessee Department of Safety and Homeland Security Commissioner Bill Gibbons and the Tennessee Highway Patrol's Colonel Tracy Trott are reminding citizens to expect a "No Refusal" and high-visibility, safe driving enforcement campaign during the 2012 Thanksgiving Holiday period. The "No Refusal" enforcement will begin at 6:00pm, Wednesday, November 21st and end at midnight, Sunday, November 25th.
The "No Refusal" law allows law enforcement officials to seek search warrants for blood samples in cases involving suspected impaired drivers. The goal is to deter impaired driving and reduce fatal crashes on Tennessee roadways.  The Thanksgiving Holiday marks the third "No Refusal" enforcement effort, following campaigns over the Fourth of July and Labor Day holiday periods.
«Read the rest of this article»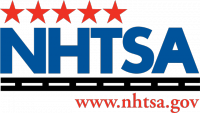 Washington, D.C. – Chrysler is recalling certain model year 2002 and 2003 Jeep Liberty vehicles manufactured January 9th, 2001, through March 28th, 2003, and 2002 through 2004 Jeep Grand Cherokee vehicles manufactured February 13th, 2001, through May 23rd, 2003.
A component in the air bag control module may fail causing the front airbags, side curtain airbags, and/or seatbelt pretensioners to deploy inadvertently while the vehicle is being operated.
«Read the rest of this article»