Topic: Seawater
Written by Alan Buis
NASA's Jet Propulsion Laboratory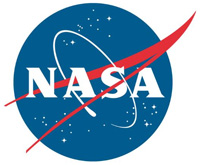 Pasadena, CA – Coastal waters and near-shore groundwater supplies along more than a fifth of coastlines in the continental United States are vulnerable to contamination from previously hidden underground transfers of water between the oceans and land, finds a new study by researchers at The Ohio State University, Columbus, and NASA's Jet Propulsion Laboratory, Pasadena, California.
The study, published online August 4th in the journal Science, offers the first-ever map of the underground flows that connect fresh groundwater beneath the continental United States and seawater in the surrounding oceans. The map highlights areas most vulnerable to degraded water quality from these flows now and in the future.
«Read the rest of this article»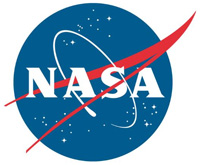 Pasadena, CA – Ocean waters melting the undersides of Antarctic ice shelves are responsible for most of the continent's ice shelf mass loss, a new study by NASA and university researchers has found.
Scientists have studied the rates of basal melt, or the melting of the ice shelves from underneath, of individual ice shelves, the floating extensions of glaciers that empty into the sea. But this is the first comprehensive survey of all Antarctic ice shelves. The study found basal melt accounted for 55 percent of all Antarctic ice shelf mass loss from 2003 to 2008, an amount much higher than previously thought.
«Read the rest of this article»
Written by Dr. Tony Phillips
Science at NASA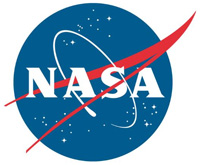 Washington, D.C. – Nearly 65 feet beneath the icy surface of a remote Antarctic lake, scientists from NASA, the Desert Research Institute (DRI) in Reno, NV, the University of Illinois at Chicago, and nine other institutions, have uncovered a community of bacteria existing in one of Earth's darkest, saltiest and coldest habitats.
Lake Vida, the largest of several unique lakes found in the McMurdo Dry Valleys, contains no oxygen, is mostly frozen and possesses the highest nitrous oxide levels of any natural water body on Earth.
«Read the rest of this article»
Written by Alan Buis and Whitney Clavin
NASA's Jet Propulsion Laboratory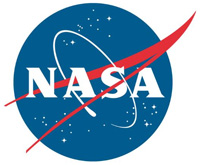 Pasadena, CA – NASA and British Antarctic Survey scientists have reported the first direct evidence that marked changes to Antarctic sea ice drift caused by changing winds are responsible for observed increases in Antarctic sea ice cover in the past two decades.
The results help explain why, unlike the dramatic sea ice losses being reported in the Arctic, Antarctic sea ice cover has increased under the effects of climate change.
«Read the rest of this article»