Topic: Sequestration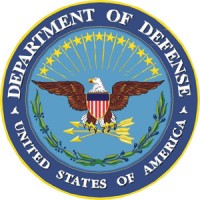 Washington, D.C. – After weeks of review, Defense Secretary Chuck Hagel has concluded budget cuts will require most of the department's civilian employees to be furloughed beginning in July, but that because of other efforts to deal with the shortfall, only half of the 22 days originally envisioned as temporary layoffs will now be necessary.
During a town hall meeting today at the Mark Center in Alexandria, VA, Hagel told Defense Department employees that most will be required to take 11 furlough days beginning July 8th, one per week, through the end of the fiscal year, September 30th. «Read the rest of this article»
Written by Kepler Project Manager Roger Hunter
NASA's Ames Research Center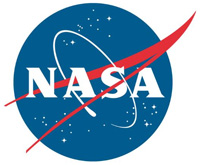 Moffett Field, CA – During a scheduled semi-weekly contact on Friday, May 3rd, 2013, engineers discovered that the Kepler spacecraft was in a self-protective state called a safe mode. The spacecraft was returned to science data collection just before midnight on Monday, May 6th, 2013.
The spacecraft entered thruster-controlled safe mode at about 7:30pm PDT on Wednesday, May 1st, 2013.
«Read the rest of this article»
Written by U.S. Army Sgt. Jon Heinrich
1st Brigade Combat Team, 101st Airborne Division PAO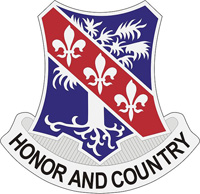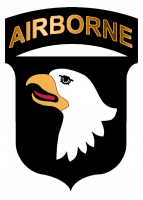 Forward Operating Base Fenty, Afghanistan – Secretary of Defense, the Honorable Chuck Hagel, visited the U.S. Army Soldiers of 1st Brigade Combat Team, 101st Airborne Division, March 9th.
Hagel and his team landed at Forward Operating Base Fenty in a U.S. Air Force C-130 and were given a briefing by the command team of 1st BCT about the status of operations in Kunar and Nangarhar provinces in Afghanistan.
After the briefing, Hagel made his way to the entrance of the FOB where he addressed Combined Team Bastogne Soldiers.
«Read the rest of this article»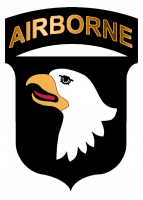 Fort Campbell, KY – To our valued employees, military members and Families of Fort Campbell: As you know, sequestration was triggered March 1st resulting in proposed defense cuts. I am sure you have seen and heard many reports, rumors and opinions regarding possible furloughs, times of implementation, days off, days of closure, curtailed services, etc.
As of noon March 6th, the Department of Defense and the highest levels of military leadership are merely planning for the worst case scenario of 100% of our Civilian Workforce being affected by Furlough for the entire period of 22 days or 176 hours.
«Read the rest of this article»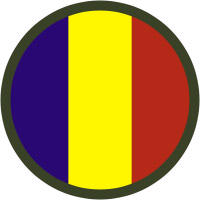 Clarksville, TN –  One of the Army's top leaders told recruiters here that their mission remains relevant and vital even in times when the Army is undergoing a major transition.
General Robert W. Cone, who commands the U.S. Army's Training and Doctrine Command, visited the Clarksville U.S. Army Recruiting Center on Saturday.  He spoke with the center's recruiters and was given a briefing by its leaders.
«Read the rest of this article»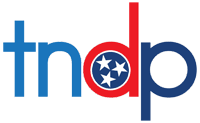 Nashville, TN – With looming sequester cuts threatening everything from Head Start programs to our military personnel, leaders in Tennessee urged Governor Bill Haslam to use the proposed increase to the state's rainy day fund to weather the storm.
Tennessee has $356 million in its rainy day fund, with another $100 million to be added in this year's budget. Using that $100 million to fund vital services instead would save Tennesseans from the pain of Washington's inaction. «Read the rest of this article»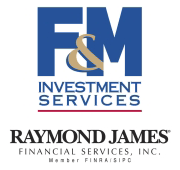 Clarksville, TN – If you like political drama, you're in luck. It seems like just yesterday the news was filled with references to the fiscal cliff. Now, coming to theaters everywhere, is "sequestration." Look for more political confrontation to unfold as sequestration gets under way.
What exactly is sequestration?
"Sequestration" refers to a series of automatic, across-the-board spending cuts to federal government agencies that are scheduled to take place in fiscal years 2013 through 2021. «Read the rest of this article»
Under Sequestration, Furlough Notifications could be given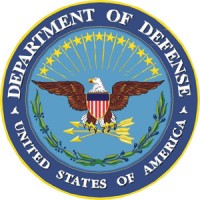 Washington, D.C. – United States Secretary of Defense Leon E. Panetta.
"To All Department of Defense Personnel:
"For more than a year and a half, the president, the Joint Chiefs of Staff and I have repeatedly voiced our deep concerns over the half a trillion dollars in automatic across-the-board cuts that would be imposed under sequestration and the severe damage that would do both to this department and to our national defense.
«Read the rest of this article»

Clarksville, TN – The Clarksville Area Chamber of Commerce and the Christian County Chamber of Commerce announce their joint resolution of support for the request that Congress pass legislation that will stop the passing of the 2011 Budget Control Act in order to avoid sequestration. «Read the rest of this article»