Topic: Sevier County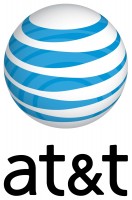 Nashville, TN – AT&T* has expanded internet access in communities throughout Tennessee to better serve those in rural and urban areas alike.
As part of our FCC Connect America Fund commitment, AT&T has deployed high-speed internet service to rural and underserved locations in parts of 51 counties serving more than 37,000 Tennessee locations.
For much of this rural deployment, AT&T is using its Fixed Wireless Internet service. Launched in Tennessee in June of 2017, this innovative service delivers an internet connection with download speeds of at least 10Mbps and upload speeds of at least 1Mbps to homes and small businesses.
«Read the rest of this article»
State Continues to Experience Record Low Unemployment

Nashville, TN – Nearly all Tennessee counties continued to have unemployment rates below 5.0 percent in October 2017, following a record-breaking September when, for the first time ever, each of the state's 95 counties experienced a rate below 5.0 percent.
October marked the fifth consecutive month Tennessee's statewide unemployment rate was in record territory, matching the all-time low of 3.0 percent set the month before.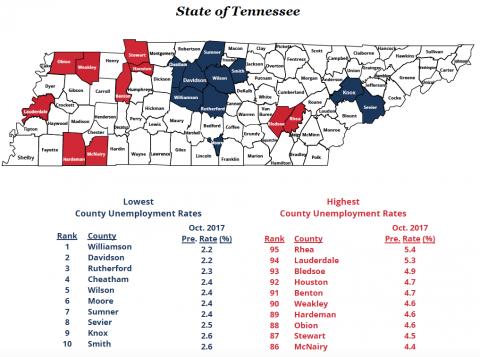 «Read the rest of this article»
Written by Curtis Johnson
Tennessee State Representative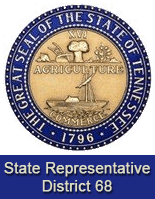 Nashville, TN – The first session of the 110th Tennessee General Assembly adjourned on May 10th, 2017, after passing major legislation that will benefit Tennesseans for generations to come. This is Part 10 of a 12 Part report.
This includes a measure making Tennessee the first state in the nation to offer all adults without a degree tuition-free access to community college; a new law rebuilding a safe and reliable transportation network, while reallocating revenues to maximize taxpayers' return on that investment; and a bill which provides a responsible path to improve access to broadband through investment, deregulation, and education.
Action in the General Assembly also included passage of a balanced budget which takes on no new debt, as well as legislation protecting the elderly, enhancing the state's robust job growth, cracking down on crime, and boosting efforts as the fastest improving state in the nation in K-12 student achievement. Following is a report on key legislation passed this year.
«Read the rest of this article»

Nashville, TN – Tennessee Governor Bill Haslam has requested that President Donald Trump declare a major disaster in Tennessee from the severe storms and straight-line winds of May 27th, and May 28th, 2017, in order to make federal assistance available for recovery efforts in the State's impacted city and county jurisdictions.
"Community leaders, emergency managers, first responders, local officials and non-profits across Tennessee have worked tirelessly to help their neighbors recover from the impacts of the severe storms," Haslam said.
«Read the rest of this article»

Knoxville, TN – With the six month anniversary of the Gatlinburg Wildfires on Sunday, the Tennessee Department of Transportation would like to share its story about the heroes who worked tirelessly to save the lives of others on November 28th, 2016, in Sevier County.
«Read the rest of this article»
THP Reminds Drivers to Not Drink and Drive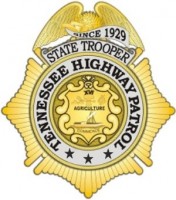 Nashville, TN – The Tennessee Highway Patrol (THP) will conduct a "No Refusal" traffic safety enforcement campaign during the 2016 New Year's Eve holiday period beginning Friday, December 30th, at 6:00pm and concluding Sunday, January 1st, at 11:59pm.
State troopers will perform saturation patrols and bar/tavern checks as well as seat belt, sobriety and driver's license checkpoints during the holiday. All of Tennessee's 95 counties will have troopers working to ensure a safe holiday as we conclude the year.
The state statute regarding "No Refusal" allows law enforcement officials to seek search warrants for blood samples in cases involving suspected impaired drivers.
«Read the rest of this article»
Federal assistance requested to aid in recovery from Wildfires, Severe Storms

Nashville, TN – Tennessee Governor Bill Haslam Friday sent a request to President Barack Obama to expedite a major disaster declaration for five Tennessee counties in order to get needed federal assistance to aid in recovery from wildfires and severe storms.
The counties included in Haslam's declaration request are Coffee County, McMinn County, Polk County, Sequatchie County and Sevier County.
«Read the rest of this article»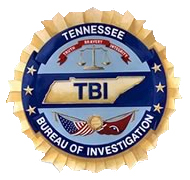 Knoxville, TN – An investigation by Special Agents with the Tennessee Bureau of Investigation, National Park Service, Bureau of Alcohol, Tobacco, Firearms and Explosives (ATF) and the Sevier County Sheriff's Office has resulted in charges being placed against two people in connection with the deadly wildfires in Sevier County.
Last week, at the request of 4th District Attorney General James Dunn, TBI Special Agents began working alongside the National Park Service and ATF to investigate the wildfires that began last month.
«Read the rest of this article»
Crew will help in aftermath of wildfires that struck Sevier County
Clarksville, TN – The City of Clarksville has sent six firefighters to East Tennessee to help battle fires that have ravaged Gatlinburg and Pigeon Forge.
Fire Chief Mike Roberts said the local firefighters from Clarksville Fire Rescue volunteered for the duty and by 1:00pm Tuesday were headed to join crews in Sevier County.
«Read the rest of this article»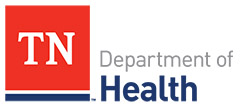 Nashville, TN – The Tennessee Department of Health, the Tennessee Emergency Management Agency and the Tennessee Department of Environment and Conservation are urging residents of East Tennessee areas affected by devastating wildfires to protect themselves and their families from smoke.
While inhaling smoke may adversely affect anyone, those at greatest risk include the elderly, young children, pregnant women and those with existing respiratory conditions, such as asthma and chronic obstructive pulmonary disease, COPD, or those with heart disease.
«Read the rest of this article»