Topic: Sevier County
Program Supports Economic Development Opportunities & Long Term Transportation Needs

Nashville, TN – Tennessee Governor Bill Haslam and Tennessee Department of Transportation (TDOT) Commissioner John Schroer released the three-year transportation program, featuring approximately $1.5 billion in infrastructure investments for 80 individual project phases in 47 counties, as well as 15 statewide programs.
Tennessee is one of only five states that do not borrow money to fund transportation projects, and the program continues TDOT's "pay as you go" philosophy, carrying no debt for any transportation initiatives. «Read the rest of this article»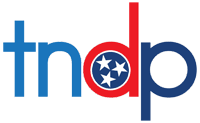 Nashville, TN – With looming sequester cuts threatening everything from Head Start programs to our military personnel, leaders in Tennessee urged Governor Bill Haslam to use the proposed increase to the state's rainy day fund to weather the storm.
Tennessee has $356 million in its rainy day fund, with another $100 million to be added in this year's budget. Using that $100 million to fund vital services instead would save Tennesseans from the pain of Washington's inaction. «Read the rest of this article»
Tennessee State Troopers will strictly enforce "No Refusal" Law in 16 Counties

Nashville, TN – Five people lost their lives in vehicular crashes on Tennessee roadways during last year's New Year's Eve holiday period. Sixty percent of those fatalities occurred in alcohol-related crashes.
That's why the Tennessee Highway Patrol will join with local law enforcement agencies to conduct another "No Refusal" DUI enforcement campaign during the 2012-13 New Year's Eve holiday, beginning at 6:00pm, Friday, December 28th and concluding at midnight on Tuesday, January 1st, 2013. «Read the rest of this article»
Tennessee State Troopers Will Strictly Enforce No Refusal Law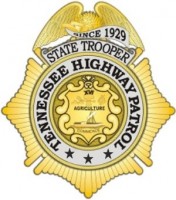 Nashville, TN – Tennessee Department of Safety and Homeland Security Commissioner Bill Gibbons and the Tennessee Highway Patrol's Colonel Tracy Trott are reminding citizens to expect a "No Refusal" and high-visibility, safe driving enforcement campaign during the 2012 Thanksgiving Holiday period. The "No Refusal" enforcement will begin at 6:00pm, Wednesday, November 21st and end at midnight, Sunday, November 25th.
The "No Refusal" law allows law enforcement officials to seek search warrants for blood samples in cases involving suspected impaired drivers. The goal is to deter impaired driving and reduce fatal crashes on Tennessee roadways.  The Thanksgiving Holiday marks the third "No Refusal" enforcement effort, following campaigns over the Fourth of July and Labor Day holiday periods.
«Read the rest of this article»
TDA Foresters stress importance of Not Moving Firewood to help Slow Spread

Nashville, TN – Emerald Ash Borer, an invasive insect that destroys ash trees, has recently been found in Smith and Jefferson counties. Smith is the first county in Middle Tennessee where EAB has been found. Both cases have been confirmed by USDA.
While Jefferson County is adjacent to previously quarantined areas where EAB has been confirmed, the find in Smith County was of particular concern because of the distance the insect was found from the already quarantined areas in East Tennessee. The location in Smith County where four EAB were caught is at Cordell Hull Lake in the Elmwood/Granville area.
«Read the rest of this article»
Prohibition Applies to All Open-Air Burning, Other Tennessee Counties Expected

Nashville, TN – Tennessee Agriculture Commissioner Julius Johnson has issued a burn ban for Carroll, Cheatham, Crockett, Dickson, Fentress, Gibson, Giles, Henderson, Marshall, Maury, Montgomery, Overton, Rutherford, Sevier, Sumner, Williamson and Wilson Counties. The burn ban is effective immediately and will remain in place until further notice.
The ban applies to all open-air burning including leaf and woody debris and construction burning, campfires, outdoor grills and other fire activity outside of municipalities where local ordinances apply. «Read the rest of this article»
Local Agencies Throughout Tennessee Assist Children with Nutritional Needs

Nashville, TN – The Tennessee Department of Human Services is partnering with the U.S. Department of Agriculture (USDA) and local agencies across the State to kick off the 2012 Summer Food Service Program (SFSP). This year's Summer Kick-Off Event will be hosted by DHS and East Tennessee Human Resource Agency on June 7th, 2012 at 11:00am at the Seymour Boys and Girls Club in Sevier County.
At the end of the school year many children anxiously await for the last bell to ring. Summer should be an exciting time for children to enjoy playtime with friends, a week at camp, a family vacation, or time at the pool.  But for many children who receive free and reduced-price meals at school, summer can mean hunger. Just as learning does not end when school lets out, neither does a child's need for good nutrition. «Read the rest of this article»

Nashville, TN – A record black bear harvest was established in the 2011 hunting seasons, the Tennessee Wildlife Resources Agency reports. The new mark surpasses the previous mark of 573 that was set in 2009.
Hunters harvested a total of 581 bears, surpassing the previous record of 566 set in 2009. The third all-time high for a year was 446 in 2008.
This year's record harvest is up from the 301 bears harvested in 2010. Hunters have harvested at least 300 bears in the state for the past seven years. «Read the rest of this article»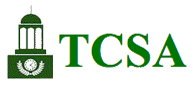 Murfreesboro, TN - Lettie Kendall, a Montgomery County commissioner, has been selected as the 2011 recipient of the "Robert M. Wormsley Outstanding County Official of the Year" award by the Tennessee County Services Association (TCSA).
Kendall, a county commissioner for the past 39 years, joins the ranks of only seven other county officials ever to be awarded this prestigious title by the statewide association. She is the first female and first African-American to win the distinguished award.
«Read the rest of this article»
Nashville, TN – The Tennessee Department of Education is proud to announce the finalists for the 2011 Tennessee Teacher of the Year Award. The nine finalists are comprised of elementary, middle and high school educators from each grand division of the state. Grand Division winners and Teacher of the Year will be chosen from this group this fall.
"I am very proud to have such outstanding teachers in this state," Education Commissioner Timothy Webb said. "These teachers were instrumental in implementing the Tennessee Diploma Project this year and are examples of the kind of support we will need to successfully implement our Race to the Top efforts statewide. Teacher of the Year is about just one teacher, but I want to thank all of our teachers for the tremendous work in ensuring the success of every single Tennessee student." «Read the rest of this article»