Topic: Sevier County
Crew will help in aftermath of wildfires that struck Sevier County
Clarksville, TN – The City of Clarksville has sent six firefighters to East Tennessee to help battle fires that have ravaged Gatlinburg and Pigeon Forge.
Fire Chief Mike Roberts said the local firefighters from Clarksville Fire Rescue volunteered for the duty and by 1:00pm Tuesday were headed to join crews in Sevier County.
«Read the rest of this article»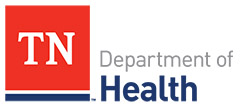 Nashville, TN – The Tennessee Department of Health, the Tennessee Emergency Management Agency and the Tennessee Department of Environment and Conservation are urging residents of East Tennessee areas affected by devastating wildfires to protect themselves and their families from smoke.
While inhaling smoke may adversely affect anyone, those at greatest risk include the elderly, young children, pregnant women and those with existing respiratory conditions, such as asthma and chronic obstructive pulmonary disease, COPD, or those with heart disease.
«Read the rest of this article»
1,451 Tennesseans Die from Drug Overdoses in 2015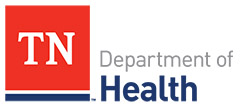 Nashville, TN – Tennessee Department of Health data show 1,451 people died from drug overdoses in the state in 2015.
This is the highest annual number of overdose deaths recorded in state history and brings the five-year total for Tennessee to 6,036 lives lost. That figure is approximately the equivalent of every person on 40 mid-size jet liners dying.
«Read the rest of this article»

Nashville, TN – Because the drought in Tennessee has heightened concerns about accidental fires, the Tennessee Wildlife Resources Agency has asked sportsmen to follow burn bans issued in specified counties across the state.
"We want to work with local officials who are worried about dry conditions caused by Tennessee's drought," noted Ed Carter, the executive director of the Tennessee Wildlife Resources Agency. "We are requesting that our sportsmen refrain from building campfires on all WMAs, but it is required in counties with burn bans."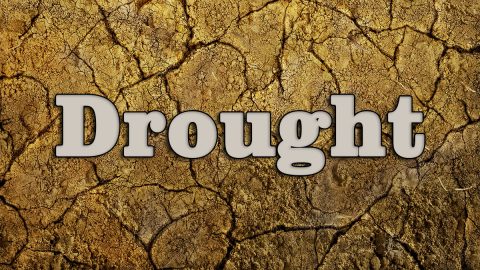 «Read the rest of this article»

Nashville, TN – In counties and communities across Tennessee, anti-drug coalitions are working to reduce dependence on harmful and potentially lethal substances such as prescription drugs, alcohol, and tobacco.
These local efforts, funded by the State of Tennessee since 2008, help get the word out about the dangers and consequences of substance use.
«Read the rest of this article»

Tullahoma, TN – The Tennessee Fish and Wildlife Commission approved the state's 2016-17 hunting seasons at its May meeting which concluded Friday at the Arnold Air Force Base Gossick Leadership Center.
The state's hunting seasons are annually established each year during the TWFC's May meeting. The Tennessee Wildlife Resources Agency made its recommendations during the April meeting. Additional recommendations were made by commission members.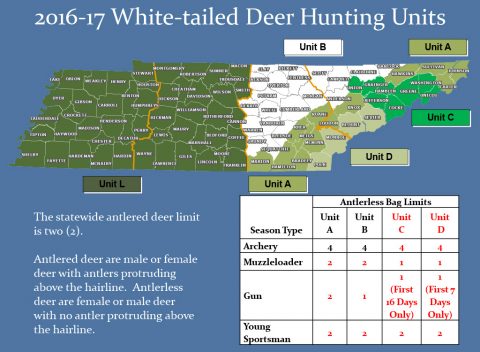 «Read the rest of this article»
Community Project Designed to Prevent Babies Born Dependent on Drugs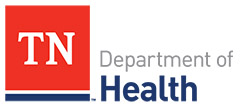 Cookeville, TN – The Tennessee Department of Health and Putnam County Health Department are optimistic the incidence of Neonatal Abstinence Syndrome, or NAS, may finally be stabilizing, potentially heralding a future decrease in this epidemic that has plagued the state in recent years.
NAS occurs when a baby exposed to certain drugs, primarily narcotics, through the umbilical cord is cut off from that supply at birth and experiences withdrawal symptoms.
TDH made NAS a reportable condition in 2013 and provides weekly surveillance reports on the incidence and causes of NAS. At the end of 2014, the number of NAS cases reported in Tennessee was higher than in 2013. «Read the rest of this article»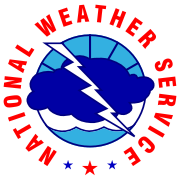 Nashville, TN – The National Weather Service in Nashville has issued a severe thunderstorm watch 423 effect until 900pm CDT for Clarksville-Montgomery county and parts of Middle Tennessee.
Severe thunderstorms possible through tonight across Middle Tennessee for locations west of the Cumberland Plateau region.
Afternoon heat index values today are expected to be 100 to 105 degrees with a return to 100 to 105 degrees heat index values for these locations again Friday afternoon through Monday afternoon.
«Read the rest of this article»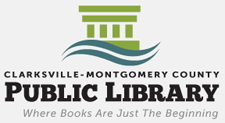 Clarksville, TN – Tennessee's First Lady Crissy Haslam will be among the celebrity readers at the Clarksville-Montgomery County Public Library Thursday, June 25th for a child-centered event to highlight the Montgomery County Imagination Library.
Other guest readers include Channel 4 Chief Meteorologist Lisa Spencer, Kirby Cannon, APSU Head Football Coach, Gnash, the Predator's Mascot, Snowbird, and the Tender Paws therapy dogs.
«Read the rest of this article»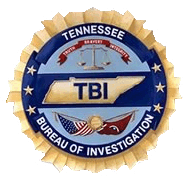 Nashville, TN – The Tennessee Bureau of Investigation (TBI) has a new fugitive on TBI's Top Ten Most Wanted list, Nathan Lennon McCollum of Sevierville, TN.
Nathan McCollum is wanted by the Tennessee Department of Corrections (TDOC) and the Tennessee Bureau of Investigation (TBI) for a Violation of Probation for Attempted Aggravated Kidnapping, Possession of a Weapon by a Convicted Felon, Violation of an Order of Protection, several counts of theft and traffic charges.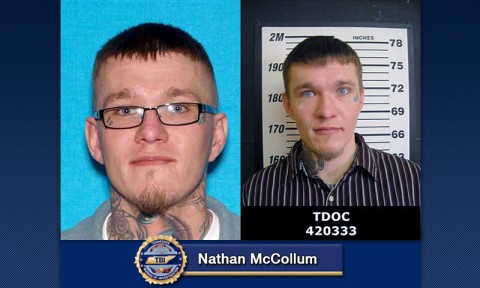 «Read the rest of this article»