Topic: Sevier County
THP Reminds Drivers to Not Drink and Drive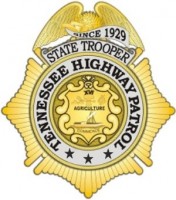 Nashville, TN – The Tennessee Highway Patrol (THP) will conduct a "No Refusal" traffic safety enforcement campaign during the 2016 New Year's Eve holiday period beginning Friday, December 30th, at 6:00pm and concluding Sunday, January 1st, at 11:59pm.
State troopers will perform saturation patrols and bar/tavern checks as well as seat belt, sobriety and driver's license checkpoints during the holiday. All of Tennessee's 95 counties will have troopers working to ensure a safe holiday as we conclude the year.
The state statute regarding "No Refusal" allows law enforcement officials to seek search warrants for blood samples in cases involving suspected impaired drivers.
«Read the rest of this article»
Federal assistance requested to aid in recovery from Wildfires, Severe Storms

Nashville, TN – Tennessee Governor Bill Haslam Friday sent a request to President Barack Obama to expedite a major disaster declaration for five Tennessee counties in order to get needed federal assistance to aid in recovery from wildfires and severe storms.
The counties included in Haslam's declaration request are Coffee County, McMinn County, Polk County, Sequatchie County and Sevier County.
«Read the rest of this article»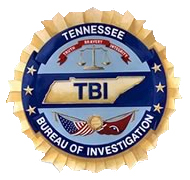 Knoxville, TN – An investigation by Special Agents with the Tennessee Bureau of Investigation, National Park Service, Bureau of Alcohol, Tobacco, Firearms and Explosives (ATF) and the Sevier County Sheriff's Office has resulted in charges being placed against two people in connection with the deadly wildfires in Sevier County.
Last week, at the request of 4th District Attorney General James Dunn, TBI Special Agents began working alongside the National Park Service and ATF to investigate the wildfires that began last month.
«Read the rest of this article»
Crew will help in aftermath of wildfires that struck Sevier County
Clarksville, TN – The City of Clarksville has sent six firefighters to East Tennessee to help battle fires that have ravaged Gatlinburg and Pigeon Forge.
Fire Chief Mike Roberts said the local firefighters from Clarksville Fire Rescue volunteered for the duty and by 1:00pm Tuesday were headed to join crews in Sevier County.
«Read the rest of this article»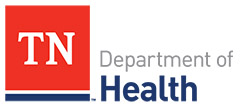 Nashville, TN – The Tennessee Department of Health, the Tennessee Emergency Management Agency and the Tennessee Department of Environment and Conservation are urging residents of East Tennessee areas affected by devastating wildfires to protect themselves and their families from smoke.
While inhaling smoke may adversely affect anyone, those at greatest risk include the elderly, young children, pregnant women and those with existing respiratory conditions, such as asthma and chronic obstructive pulmonary disease, COPD, or those with heart disease.
«Read the rest of this article»
1,451 Tennesseans Die from Drug Overdoses in 2015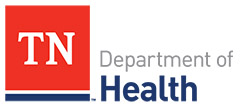 Nashville, TN – Tennessee Department of Health data show 1,451 people died from drug overdoses in the state in 2015.
This is the highest annual number of overdose deaths recorded in state history and brings the five-year total for Tennessee to 6,036 lives lost. That figure is approximately the equivalent of every person on 40 mid-size jet liners dying.
«Read the rest of this article»

Nashville, TN – Because the drought in Tennessee has heightened concerns about accidental fires, the Tennessee Wildlife Resources Agency has asked sportsmen to follow burn bans issued in specified counties across the state.
"We want to work with local officials who are worried about dry conditions caused by Tennessee's drought," noted Ed Carter, the executive director of the Tennessee Wildlife Resources Agency. "We are requesting that our sportsmen refrain from building campfires on all WMAs, but it is required in counties with burn bans."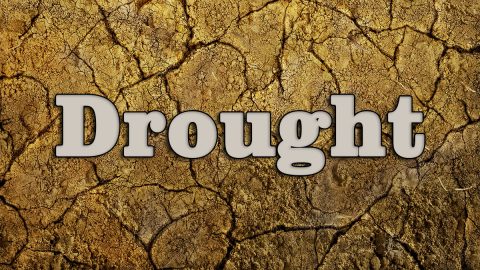 «Read the rest of this article»

Nashville, TN – In counties and communities across Tennessee, anti-drug coalitions are working to reduce dependence on harmful and potentially lethal substances such as prescription drugs, alcohol, and tobacco.
These local efforts, funded by the State of Tennessee since 2008, help get the word out about the dangers and consequences of substance use.
«Read the rest of this article»

Tullahoma, TN – The Tennessee Fish and Wildlife Commission approved the state's 2016-17 hunting seasons at its May meeting which concluded Friday at the Arnold Air Force Base Gossick Leadership Center.
The state's hunting seasons are annually established each year during the TWFC's May meeting. The Tennessee Wildlife Resources Agency made its recommendations during the April meeting. Additional recommendations were made by commission members.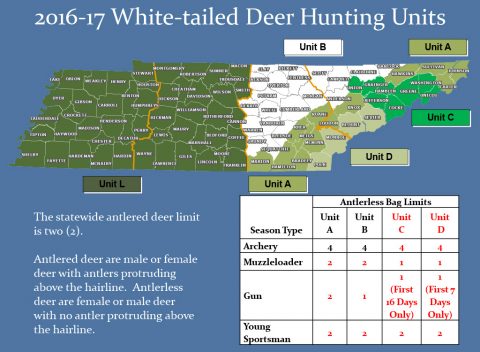 «Read the rest of this article»
Community Project Designed to Prevent Babies Born Dependent on Drugs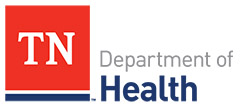 Cookeville, TN – The Tennessee Department of Health and Putnam County Health Department are optimistic the incidence of Neonatal Abstinence Syndrome, or NAS, may finally be stabilizing, potentially heralding a future decrease in this epidemic that has plagued the state in recent years.
NAS occurs when a baby exposed to certain drugs, primarily narcotics, through the umbilical cord is cut off from that supply at birth and experiences withdrawal symptoms.
TDH made NAS a reportable condition in 2013 and provides weekly surveillance reports on the incidence and causes of NAS. At the end of 2014, the number of NAS cases reported in Tennessee was higher than in 2013. «Read the rest of this article»