Topic: Sewer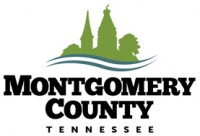 Montgomery County, TN – The Montgomery County Parks and Recreation Department would like to make the public aware of a gravity sewer project, by the Clarksville Gas and Water Department, at Rotary Park that will begin on Monday, July 7th.
This project will have several phases, including easement clearing, rock blasting and general construction. The park will remain open for normal operation hours during the course of this project. The project is expected to be completed by spring 2015.

Clarksville, TN – Due to sewer repair work, the restrooms at the Pollard Road Trailhead of the Clarksville Greenway will be temporarily closed. This closure will take place beginning Wednesday, November 21st, 2012 and will continue until further notice.
The Clarksville Parks and Recreation Department asks that patrons of the Clarksville Greenway observe the posted closure signs.
For more details on the Clarksville Greenway, please contact the Clarksville Parks and Recreation at 931.645.7476 or visit www.cityofclarksville.com.

Clarksville, TN – Trice Landing Park, located at 99 Oak Street, will be closed to the public beginning Thursday, September 27th, 2012 through Tuesday, October 2nd, 2012, for a sewer main replacement.
The park will reopen to the public at dawn on Wednesday, October 3rd, 2012.
For more information, please contact the main office at 931.645.7476.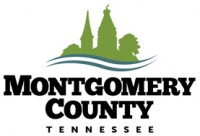 Montgomery County, TN – The Montgomery County Engineering Department, in conjunction with the Montgomery County Parks and Recreation Department, will hold a Public Input meeting to allow interested citizens to express their comments concerning Rotary Park, located at 2308 Rotary Park Drive. «Read the rest of this article»
Clarksville, TN – When the homeowners bought their dream home in Southridge Subdivision, they thought they had discovered the best of both worlds.  First, they were in the Montgomery county.  Taxes were lower, quiet place to live, just away from the Clarksville city limits.  Beautiful homes, neighbors who knew each other.  Kids playing in the streets.
Little did they know, that they were going to be paying through the nose for water and sewer service from the City of Clarksville.
Now wait, didn't you say they lived in the county? «Read the rest of this article»