Topic: Shelby County
Tennessee Preliminary Rate Increased by One-Tenth to 4.9 Percent

Nashville, TN – Tennessee County unemployment estimates for December 2016 show the rates increased in all 95 counties.
Montgomery County's unemployment rate in December was 5.2 percent up 0.2 percent from November's rate of 5.0 percent.
«Read the rest of this article»

Nashville, TN – Antlerless deer hunting will be allowed on all privately owned lands in Unit L counties January 9th-13th. This is the second year for the five days of hunting following the completion of the deer season on January 8th.
Privately owned lands include leased land and lands owned by individuals. It is the responsibility of hunters to obtain verbal or written permission to hunt on privately owned lands.
«Read the rest of this article»
THP Reminds Drivers to Not Drink and Drive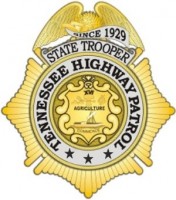 Nashville, TN – The Tennessee Highway Patrol (THP) will conduct a "No Refusal" traffic safety enforcement campaign during the 2016 New Year's Eve holiday period beginning Friday, December 30th, at 6:00pm and concluding Sunday, January 1st, at 11:59pm.
State troopers will perform saturation patrols and bar/tavern checks as well as seat belt, sobriety and driver's license checkpoints during the holiday. All of Tennessee's 95 counties will have troopers working to ensure a safe holiday as we conclude the year.
The state statute regarding "No Refusal" allows law enforcement officials to seek search warrants for blood samples in cases involving suspected impaired drivers.
«Read the rest of this article»
November's Unemployment Decreases Across Most Tennessee Counties

Nashville, TN – Tennessee County unemployment rates for November 2016, released today, show the rates decreased in 81 counties, increased in 10, and remained the same in four.
For Montgomery County, November saw the unemployment rate drop to 5.0 percent from October's to 5.3 percent.
«Read the rest of this article»
1,451 Tennesseans Die from Drug Overdoses in 2015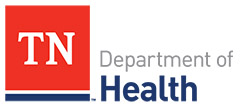 Nashville, TN – Tennessee Department of Health data show 1,451 people died from drug overdoses in the state in 2015.
This is the highest annual number of overdose deaths recorded in state history and brings the five-year total for Tennessee to 6,036 lives lost. That figure is approximately the equivalent of every person on 40 mid-size jet liners dying.
«Read the rest of this article»
First stop in Memphis; continues practice of seeking educator feedback

Nashville, TN – Tennessee Governor Bill Haslam today announced he will visit members of his Teacher Cabinet in their schools this school year as he continues to keep the lines of communication open between classrooms and the Capitol.
In previous years Haslam has traveled the state to sit down and hear from educators across Tennessee.
«Read the rest of this article»
Purkey Has Served as Homeland Security Advisor for Past Five Years

Nashville, TN – Tennessee Governor Bill Haslam announced the appointment of David Purkey as commissioner of the Tennessee Department of Safety and Homeland Security beginning September 1st, 2016.
Purkey, 57, has served as the department's assistant commissioner and homeland security advisor since 2011. Under his leadership, the Office of Homeland Security has transformed into a proactive agency, overseeing school security plans, training citizens and law enforcement agencies in active shooter response, and leading the state's efforts to combat cybercrime.
«Read the rest of this article»
Mary Beth Edwards and Tyler James Keatts of Stewart County elected Teen Tobacco-Free Ambassadors.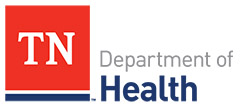 Sevierville, TN – More than 400 teens from across Tennessee gathered at the Sevierville Convention Center July 17th-19th, 2016 to take part in the Tennessee Department of Health's first-ever FACT Summit, a statewide tobacco prevention conference for youth. "FACT" stands for "Free and Clear Tennessee," envisioning a state free of tobacco and nicotine addiction where everyone enjoys clear air.
The FACT Summit provided a forum for participants representing 51 Tennessee counties to create a youth-led movement of peer-to-peer education and advocacy for prevention of tobacco and nicotine addiction across Tennessee.
«Read the rest of this article»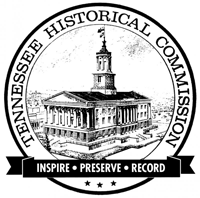 Nashville, TN – The Tennessee Historical Commission has awarded 31 grants from the federal Historic Preservation Fund to community and civic organizations for projects that support the preservation of historic and archaeological resources.
"Tennessee's treasured historic places make our state unique and contribute to our quality of life," said Patrick McIntyre, state historic preservation officer and executive director of the Tennessee Historical Commission. "These grants will help protect the sites for future generations to study and enjoy."
«Read the rest of this article»
Tennessee State Representative Curtis Johnson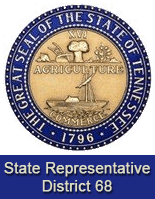 Nashville, TN – The 109th Tennessee General Assembly adjourned on April 22nd, 2016 to become a part of Tennessee history with passage of major legislation to reduce crime, cut tax burdens, spur job growth, accelerate the state's success in K-12 education, boost the number of college graduates, curb drug abuse and curtail drunk driving.
State lawmakers also passed significant legislation to ease traffic congestion, reduce child abuse, aid farmers, increase access to healthcare and medication, increase voter participation and provide a safer environment for the elderly.
Following, please find a copy of some of the highlights of this year's legislative action.
«Read the rest of this article»