Topic: Shelby County

Nashville, TN – Tennessee County unemployment rates for October 2013, show the rate increased in 64 counties, decreased in 18, and remained the same in 13 counties.
The unemployment rate for Montgomery County was 8.1 percent in September and rose to 8.6 percent in October.
«Read the rest of this article»
World Aids Day is December 1st, 2013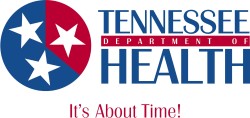 Nashville, TN – The world changed dramatically in 1981. IBM sold its first personal computer loaded with MS DOS software. The space shuttle Columbia made its inaugural flight. MTV brought music videos into living rooms.
Just when it appeared technology was making life better for nearly everyone, doctors in San Francisco, CA were baffled by an illness that defied all known treatment. That frightening, incurable disease would soon become known as Acquired Immune Deficiency Syndrome, or AIDS.
«Read the rest of this article»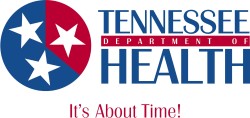 Nashville, TN – Health officials in Davidson, Knox and Shelby Counties have identified batches of mosquitoes testing positive for West Nile virus in 2013, and one human case of WNV has been reported in Tennessee so far this year.
The Department of Health is reminding Tennesseans to take steps to eliminate mosquito habitats and protect themselves from bites from mosquitoes that may transmit the virus.
«Read the rest of this article»
Rates Decrease in Sixty-Two Tennessee Counties

Nashville, TN – Tennessee County unemployment rates for April 2013, released today, show the rate decreased in 62 counties, increased in 23, and stayed the same in ten.
Knox County had the state's lowest major metropolitan rate of 6.4 percent, up from 6.2 percent in March. Davidson County also increased from 6.2 in March to 6.5 in April.
«Read the rest of this article»
Tennessee Invests $4 Million in Race to the Top Funds

Nashville, TN – The Tennessee Department of Education has pledged nearly $4 million in Race to the Top funds to pay for eight leadership development programs, which will impact future school leaders in more than 20 districts across the state.
The TN LEAD grants were awarded to organizations in partnership with one or more school systems, to either develop or replicate programs aimed at increasing leader effectiveness and improving student outcomes. The programs will target current and pre-service educators, in order to deepen the pipeline of effective leaders in Tennessee schools. «Read the rest of this article»
Nashville, TN - Tennessee State Representative Curtis Johnson (R–Clarksville) today announced Montgomery County is set to receive several important appropriations through the 2013-2014 fiscal year budget passed by the Tennessee General Assembly late last week.  The news came after Representative Johnson offered several key amendments to Governor Haslam's official budget to include this important funding.
The first project allocates $4.3 million for the new Clarksville Veterans' Nursing Home. Once complete, the veterans' home is expected to create nearly 100 jobs and have an economic input around $6.6 million. Similar facilities are located in Murfreesboro, Humboldt, and Knox County. According to state officials, there are 22,389 veterans in Montgomery County. Of those, 3,313 are over the age of 65. «Read the rest of this article»
Charter School and Virtual School Legislation take the spotlight this week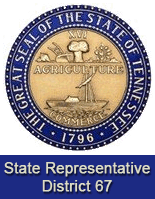 Nashville, TN – Tennessee State Representative Joe Pitts (D-Clarksville) will propose an amendment to House Bill 0151/Senate Bill 0157 proposed by the Department of Education regarding virtual schools.
The administration's proposal to address poorly performing virtual schools will allow the Department of Education to institute enrollment caps, or direct the local school district to close the virtual school if it fails to achieve certain student growth benchmarks two academic years in a row. «Read the rest of this article»

Nashville, TN – The Tennessee Wildlife Resources Agency has been informed that the Tennessee's Natural Resources Conservation Service (NRCS) has recently received $778,044 in additional funding to help crop and livestock producers through the Environmental Quality Incentives Program (EQIP).
Producers in areas designated as either D3 Drought, Extreme or D4 Drought  exceptional on the recent July 2012 U.S. Drought Monitor maps for Tennessee are eligible to apply for selected conservation practices. These areas include Benton, Carroll, Crockett, Dyer, Fayette, Gibson, Haywood, Henry, Houston, Humphreys, Lake, Lauderdale, Montgomery, Obion, Shelby, Stewart, Tipton, and Weakley counties. «Read the rest of this article»
Tennessee State Troopers Will Strictly Enforce No Refusal Law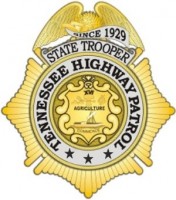 Nashville, TN – Tennessee Department of Safety and Homeland Security Commissioner Bill Gibbons and the Tennessee Highway Patrol's Colonel Tracy Trott are reminding citizens to expect a "No Refusal" and high-visibility, safe driving enforcement campaign during the 2012 Thanksgiving Holiday period. The "No Refusal" enforcement will begin at 6:00pm, Wednesday, November 21st and end at midnight, Sunday, November 25th.
The "No Refusal" law allows law enforcement officials to seek search warrants for blood samples in cases involving suspected impaired drivers. The goal is to deter impaired driving and reduce fatal crashes on Tennessee roadways.  The Thanksgiving Holiday marks the third "No Refusal" enforcement effort, following campaigns over the Fourth of July and Labor Day holiday periods.
«Read the rest of this article»
Offering convenient quality accommodations at an exceptional value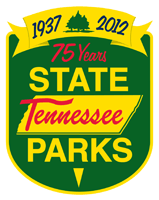 Nashville, TN – Tennessee State Parks will offer special winter rates for 360 villas and cabins, along with six state park inns from November 15th, 2012, through March 15th, 2013.
With a state park within an hour's drive of just about anywhere in Tennessee, families and groups seeking unique recreation opportunities and high-quality accommodations can find the perfect getaway – all at an exceptional value and a bit closer to home. «Read the rest of this article»