Topic: Sherry Hoppe
APSU Sports Information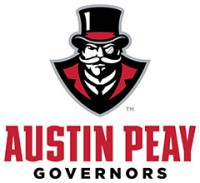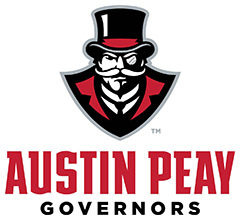 Nashville, TN – Austin Peay State University was accorded the Institutional Sportsmanship Award by the Ohio Valley Conference at Friday's Honors Brunch at the Doubletree Hotel.
The award goes to the conference institution selected by its peers to have best exhibited the standards of sportsmanship and ethical conduct as outlined by the OVC and NCAA.
This is Austin Peay's second institutional sportsmanship honor; the Govs last won the award following the 2007-08 academic year. Four different teams–women's basketball, women's golf, outdoor track and field and softball–took the OVC's Team Sportsmanship honor for the 2016-17 season in their respective field.
«Read the rest of this article»
APSU Sports Information

Brentwood, TN – Former Austin Peay State University President and noted author Dr. Sherry Hoppe has been selected for induction into the Ohio Valley Conference Hall of Fame, with the official ceremony set for Friday, June 2nd during the annual OVC Honors Brunch in Nashville Tennessee.
The Ohio Valley Conference Hall of Fame was organized in 1977 with the intent of honoring the coaches, administrators, faculty and staff that have been associated with the OVC for at least five years and provided extensive and outstanding service to the Conference.
«Read the rest of this article»
APSU Sports Information

Clarksville, TN – An era of unprecedented success at Austin Peay came to a close this morning.
After 27 years on the sidelines, Dave Loos has called it a career as Austin Peay men's basketball coach, bringing to an end a tenure marked by integrity, ingenuity and achievement.
"The takeaway for me today is how proud I am of the things we accomplished," Loos said during Monday's press conference. "The thing I'm celebrating is that we helped make a lot of young people better. We helped them better themselves in the classroom. The game-changer is a college degree, and that's the thing we really emphasized—getting the diploma and growing as a person."
«Read the rest of this article»
APSU Sports Information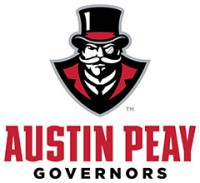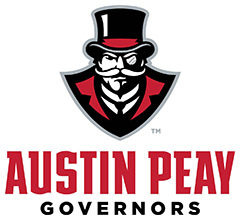 Clarksville, TN – Prior to Saturday's homecoming contest against Mercer, two people with deep ties to the Austin Peay State University athletics department will be honored at the annual Alumni Awards Lunch in the Morgan University Center Ballroom.
Roy Gregory, former head football coach and longtime executive director for University Advancement, will receive the Outstanding Service Award, while former Austin Peay golfer Staci Lynch has been selected as the recipient of the Outstanding Young Alumna Award.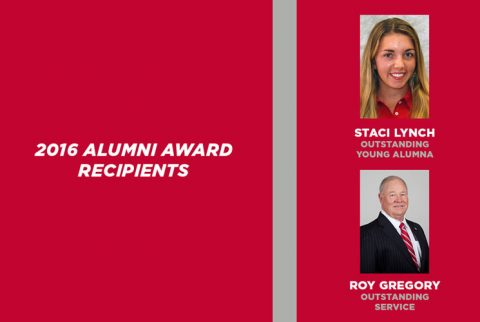 «Read the rest of this article»
APSU Sports Information

Clarksville, TN – APSU basketball head coach Dave Loos, who led Austin Peay State University to a miracle run to the Ohio Valley Conference tournament championship, will return as Governors head coach for the 2016-17 season. That was announced Tuesday by APSU Athletics Director Ryan Ivey.
"We are excited to have Coach Loos returning for his 27th season," said Ivey. "This season was an incredible and magical run, and I look forward to helping Coach Loos and his talented staff build upon the momentum to achieve future success.
«Read the rest of this article»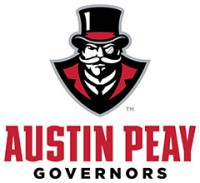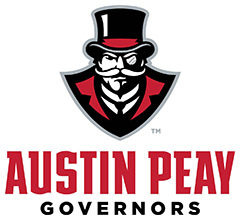 Clarksville, TN – On Saturday the community gathered on Austin Peay State University to attend the ceremonies opening the brand new APSU Governors Football Stadium. The new world-class facility replaces a 68 year old stadium originally built in 1946 as the Clarksville Municipal Stadium.
The new stadium cost $19 million, and has four levels, with most of the offices and dressing rooms, as well as a training room, on the first floor. On the second floor, there will be meeting rooms and an additional weight room. Fans on levels 3 and 4 will find the amenities of club seating and skyboxes – new features to the stadium. The skyboxes are tiered stadium-type seating with up to 22 seats per viewing room. In addition, each skybox has a bar with locations for bar stools, tables and chairs to seat four to six people.
«Read the rest of this article»
Loos to remain Head Coach for Austin Peay Men's Basketball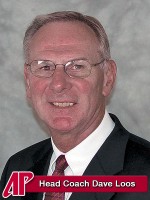 Clarksville, TN – When Dave Loos was named Austin Peay State University Athletics Director in April 1997, he was one of a handful of basketball coaches who also served as CEO of his respective athletics department.
In 2006 after Fang Mitchell resigned his Coppin State athletics director's duties to concentrate on his basketball coaching responsibilities, Loos was the last of a dying breed.
Now, nearly seven years later Loos will step down as APSU athletics director, but remain as Governors' basketball coach. «Read the rest of this article»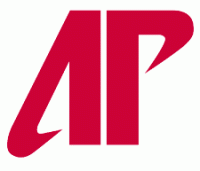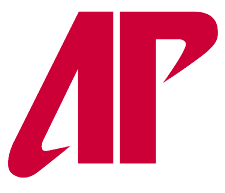 Clarksville, TN – It is now official. Rick Christophel, Austin Peay State University's football coach the last six seasons, has submitted his resignation in order to become the tight ends coach with the Arizona Cardinals.
"I am excited about starting a new chapter in my coaching career," Christophel said. "I started thinking about this (coaching in the NFL), talking about this all the way back when I was in high school. What was I going to do with the rest of my life? If I couldn't play I wanted to coach at the highest level possible.
"This has become a dream come true."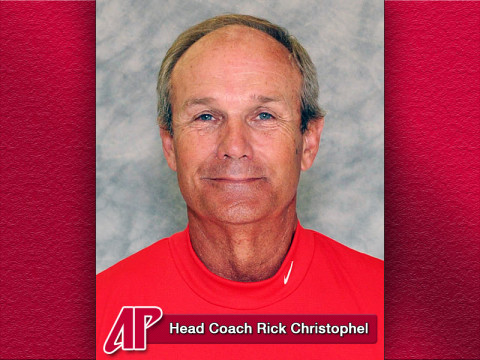 «Read the rest of this article»
Clarksville, TN – Austin Peay State University President Timothy L. Hall has been with the university since August 2007, and the school has grown by 20% since he arrived. In fact, APSU has become the fastest growing university in Tennessee since the year 2000.
Hall says he'd never set foot in Clarksville before taking the job, but had read great things about the area and was eager to get involved. "Clarksville is the furthest north that my wife and I have ever been," he said.
Before succeeding Dr. Sherry Hoppe as APSU president, Hall had accomplished other tasks in his life. Born on October 28th, 1955, Hall grew up in Texas City, Texas. After graduating from Texas City High School, he attended The University of Houston where he majored in Philosophy. In 1977, he married his high school sweetheart Lee Nicholson. «Read the rest of this article»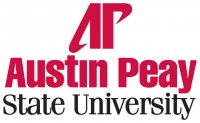 Clarksville, TN – Months prior to the death of her husband, former Austin Peay State University President Dr. Sherry Hoppe began writing the untold story of Bob Hoppe, the Auburn football star charged with first-degree murder in 1988 – 31 years after the crime had happened.
After her husband died in 2008, Hoppe recruited another former APSU administrator to co-author the book. Dennie Burke, the longtime executive director of the APSU Public Relations and Marketing Office, served seven years under Hoppe's tenure at APSU and agreed to collaborate with her on the book project. «Read the rest of this article»