Topic: Shirley Hastings
Written by Agriculture Secretary Tom Vilsack
USDA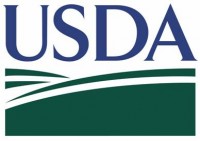 Washington, D.C. – Over the course of 2012, farm families and rural communities faced a number of challenges. A record drought impacted much of the country and many were impacted by a major hurricane, flooding and severe storms. However, thanks to the resilience of rural Americans, our communities are still going strong.
Over the course of this year, USDA continued our record efforts to help folks across our nation, and I am proud of the work we carried out.
«Read the rest of this article»
Facility has received several USDA grants, created jobs and trained hundreds

Clarksville, TN – It's not just pie in the sky. A commercially equipped kitchen in Montgomery County is using baked goods to help small and emerging rural businesses grow and create jobs and income.
Operated jointly by University of Tennessee Extension and Tennessee State University Extension, the kitchen has benefited from several USDA grants, and on Friday, Oct. 19, U.S. Agriculture Secretary Tom Vilsack visited the facility and checked out some of the products created by local culinary entrepreneurs. Vilsack stopped by following a roundtable discussion with Tennessee producers to discuss the resiliency and productivity of American agriculture and the importance of passing comprehensive food, farm and jobs legislation.
«Read the rest of this article»