Topic: Shooting Star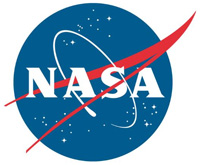 Huntsville, AL – The annual Geminid meteor shower will peak on the night of December 13th-14th, 2013. NASA astronomer Bill Cooke, along with Danielle Moser and Rhiannon Blaauw from his team of experts, will be on hand to answer questions via a live web chat on December 13th from 10:00pm until 2:00am CST.
A live Ustream feed of the skies over NASA's Marshall Space Flight Center will also be embedded on this page on the night of the chat.
«Read the rest of this article»
Written by Dr. Tony Phillips
Science at NASA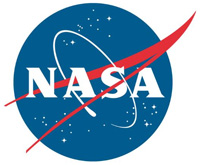 Washington, D.C. – Every year in mid-December, astronomers look up in the sky and witness a mystery. It announces itself with a flurry of shooting stars. For several nights in a row, dozens to hundreds of meteors per hour cut across the glistening constellations of winter, each one a little puzzle waiting to be solved.
"It's the Geminid meteor shower–set to peak on December 13th and 14th," says Bill Cooke of NASA's Meteoroid Environment Office. "Although the Geminids come every year, we still don't fully understand them."
«Read the rest of this article»
NASA's Jet Propulsion Laboratory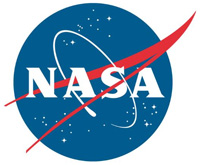 Pasadena, CA – Whether you're watching from a downtown area or the dark countryside, here are some tips to help you enjoy these celestial shows of shooting stars. Those streaks of light are really caused by tiny specks of comet-stuff hitting Earth's atmosphere at very high speed and disintegrating in flashes of light.
First a word about the moon – it is not the meteor watcher's friend. Light reflecting off a bright moon can be just as detrimental to good meteor viewing as those bright lights of the big city. There is nothing you can do except howl at the moon, so you'll have to put up with it or wait until the next favorable shower.
«Read the rest of this article»
The park Interpreter went on a tromp on Monday, April 20, a nice sunny but fairly cool day. (A tromp is when you get off the trail and roam around, which visitors cannot do – (sorry, only park employees are allowed to do it!). Here are her observations.
Many flowers are blooming – more and more every year. The best right now are the Fire Pink, bright red splashes of color on the hillside above the lake; Dwarf Crested Iris, the small blue and yellow flowers that grow in patches on the hillside, patches that are getting larger every year; and the Violet Wood Sorrel, lavender trumpets with a yellow throat and leaves which look like shamrocks. This is a great year for the wood sorrel, it seems to be everywhere. We also have shooting star, larkspur, and spring beauty, among others.
Of course, things change every day – I swear that there were flowers out in the afternoon that were not  there in the morning. Most of our flowers are more plentiful every year (as long as no one picks them) – some have disappeared, either due to habitat change or human destruction, but those are the minority. «Read the rest of this article»