Topic: shooting
6th Annual Tennessee Outdoors Summit (TOYS) to be held at Montgomery County Shooting Complex

Nashville, TN – The Tennessee Wildlife Resources Agency will host the Sixth Annual Tennessee Outdoors Youth Summit (TOYS), June 7th-12th, 2015 for high school students from across Tennessee. The students will be introduced to many outdoor activities at the event to be held at the Montgomery County Shooting Complex near Clarksville, TN.
Among the different outdoor activities that the students will have an opportunity to become introduced to will include boating, hunting, trapping, archery, photography, marksmanship, plant identification, forestry, camping, water quality, trap shooting, skeet shooting, wildlife identification, and several classes with wildlife and fish biology as the topic. The summit is designed to deepen the students' appreciation for outdoor-related activities. «Read the rest of this article»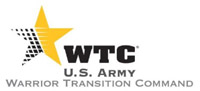 Alexandria, VA – The 2015 Army Trials will be at Fort Bliss, Texas, in El Paso, March 29th – April 2nd, and is the second run of this event. The 2015 Department of Defense (DoD) competition is slated for this summer.
In 2014 more than 100 wounded, ill and injured service members and Veterans from across the United States traveled to the U.S. Military Academy, West Point, NY, to train and compete for the first time in a series of competitive athletic events known as the Army Trials*. The Army Trials help determine which Army athletes compete on the DoD competition Army Team.
«Read the rest of this article»

Clarksville, TN – Clarksville Police are on the scene of a shooting at a nightclub on Mr. C Drive. Gunshots were heard at 11:53pm outside the club.
One person is deceased and two others have been injured in the incident. One of the injured persons was transported by Life-Flight.
Several vehicles in the parking lot of the club were also struck by bullets.
«Read the rest of this article»

Clarksville, TN – On January 20th, 2015 around 8:45pm the Clarksville Police Department responded to a shooting at 321 Lansinger Lane. Investigators were looking for Timothy David Shoffner who was directly involved in this incident.
With some team work with the Clarksville Police Department's Detective Michael Ulrey and the CPD's District 1A shift, Timothy David Shoffner was taken into custody at the Wal-Mart on Fort Campbell Boulevard.
«Read the rest of this article»

Clarksville, TN – The deceased person from last night's shooting on Lansinger Lane has been identified as 22-year-old Montrel Quintres Patterson of Clarksville, TN.
The investigation into this case is still on-going, and the Clarksville Police are requesting anyone with information to contact Detective Michael Ulrey 931.648.0656 Ext. 5483.

Clarksville, TN – On New Year's Day, January 1st, 2015, Clarksville Police Department patrol units responded to shooting on Cranklen Circle at 12:48pm.
The suspect in the Cranklen Circle shooting is Malcolm Turner, a 27-year-old active-duty soldier who is currently stationed at Fort Carson, Colorado. Turner is in custody. He was arrested at a traffic stop in the same neighborhood about one hour after the shooting.
«Read the rest of this article»

Clarksville, TN – Patrol units of the Clarksville Police Department were dispatched to a reported shooting on Cranklen Circle at 12:48pm on New Year's Day.
Emergency Medical Services personnel treated an adult female with gunshot wounds. The victim has been flown to Vanderbilt University Medical Center. Her condition is unknown at this time.
«Read the rest of this article»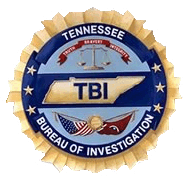 Nashville, TN – The Tennessee Bureau of Investigation has a new addition to the state's Top Ten Most Wanted list, Jabriel Aireece Linzy of Knoxville, TN.
Jabriel Linzy is wanted by the Knoxville Police Department and the Tennessee Bureau of Investigation on the charges of First Degree Murder, Attempted First Degree Murder, and Employing a Firearm during a Dangerous Felony.
He has been charged with the drive-by shooting death of Dominique Johnson on October 3rd, 2014.
«Read the rest of this article»

Montgomery County, TN – The juvenile who escaped from transport earlier today and is currently evading Montgomery County Sheriff's Office deputies is 15-year-old Ryan Santos.
Santos, a Hispanic male with a ponytail wearing three pairs of shorts and a multi-colored shirt, is still evading police.
The charges he now faces include aggravated burglary, possession of a weapon, six counts of reckless endangerment, aggravated assault and escape. «Read the rest of this article»

Clarksville, TN – On Monday, October 13th, 2014 at 4:32pm, the Clarksville Police Department responded to a Aggravated Assault at the 200 block of Northridge Drive.
The victim stated that he was standing outside by the garage when individuals he knew as "TJ" and a juvenile (first & last name of juvenile was given) drove by and shot him. The victim did not provide any more details.
The victim was transported by EMS to Gateway Medical Center. He does not appear to have life threatening injuries from being shot.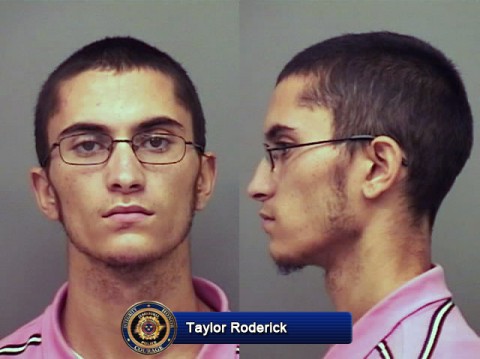 «Read the rest of this article»