Topic: sleet
Last Updated: Tuesday, January 15th at 8:45pm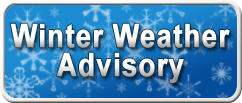 Montgomery County, TN – The National Weather Service has issued an ice storm warning for the Clarksville Montgomery County area as well as Middle Tennessee. A wintry mix of sleet and freezing rain is expected to begin this afternoon and continue into the night.
As of 8:45pm, rain continues to fall in the Montogomery County. Ice has already started forming on trees and power lines. Be careful going outside, as sidewalks, etc, have become covered in ice. Vehicles have also become covered. Roads for the most parts are still ok, but be careful of bridges and overpasses. «Read the rest of this article»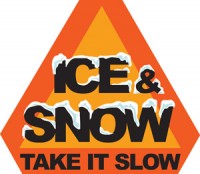 Clarksville, TN – National Weather Service forecasters are predicting that the arctic blast will continue on Tuesday and into Wednesday.
The precipitation is expected to begin as areas of light snow late Tuesday night or early Wednesday morning. Then as warmer air moves in,  any snow will gradually change over to freezing rain during the day on Wednesday.
Sleet is also possible during the transition. «Read the rest of this article»
What a difference a day makes! On Tuesday the region basked in 80 degrees of summer-like warmth and sunshine. Barbecue grills were dragged out and fired up, just as area residents hustled to find "cool" clothing to don for this brief taste of seasons yet to come.
Adhering to the adages of the weatherwise, if you don't like the weather, wait a minute.
So it is that northern Middle Tennessee saw temperature drop by 50 degrees, viewed a sky of thickening  clouds, and watched in awe as winter took what may be its last punch of the 2008-09 season.
Snow. Sleet. Freezing rain. Salt brine and sanding trucks, even a snow plow on Fort Campbell Boulevard.  The snow line moved south over the course of the day, arriving in lower Clarksville in mid-afternoon, some time after north Clarksville was already eyeing light accumulation.
In New England, this kind of snowfall is "sugar snow," a late season wet snowfall that comes even as the springtime rush of sap is surging through the sugar maples, sap that is gathered in buckets, pouring into wood-fired arches to boil — 40 gallons of sap makes a gallon of syrup in a 24/7 marathon that only works in late winter on the cusp of spring, when days are warm and nights are cold. Light golden Grade A syrup is considered the finest, with the dark amber B (or less) syrup as the "end of season fare (I actually like the darker richer taste of the Grade B). Today's snow was a light coating of "sugar snow."
I miss New England, and this snowfall was a gift of sorts. Being out in it was, for me, a treat.
«Read the rest of this article»