Topic: Smoke Alarm
Volunteers to Focus on Clarksville Neighborhood Identified as Deadliest in State

Clarksville, TN – American Red Cross volunteers from the Two Rivers Chapter are joining thousands of other volunteers across the country this weekend to kick-off a new effort to drastically reduce the number of people killed in house fires. «Read the rest of this article»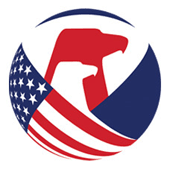 Washington, D.C. – The U.S. Consumer Product Safety Commission (CPSC) reports Nest Labs is recalling for repair  Nest Protect Smoke + CO Alarms because the alert can fail to sound.
Consumers should stop using this product unless otherwise instructed. It is illegal to resell or attempt to resell a recalled consumer product.
«Read the rest of this article»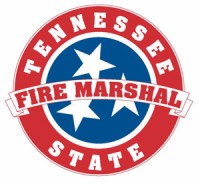 Nashville, TN – If you woke up to a fire in your home, how much time do you think you would have to get to safety?
According to the National Fire Protection Association (NFPA), one-third of American households estimate that it would take at least six minutes before a fire in their home became life-threatening. Unfortunately, the time available is often much less.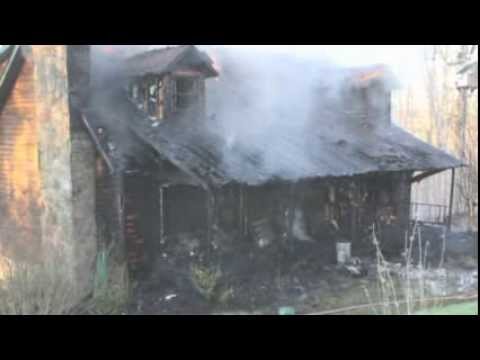 «Read the rest of this article»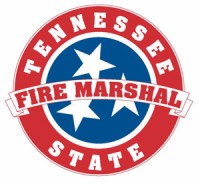 Nashville, TN – Commerce and Insurance Commissioner and State Fire Marshal Julie Mix McPeak reminds Tennesseans to change the batteries in their smoke alarms and carbon monoxide detectors this weekend when they change their clocks Saturday night for daylight saving time. McPeak also urges everyone to consider the age of their smoke alarms.
"Alarms, even those that are hard-wired, should have their batteries replaced regularly and should be tested monthly to ensure they are providing the proper protection," McPeak says. "It is also important to note that any smoke alarm that is 10-years-old or older should be replaced entirely."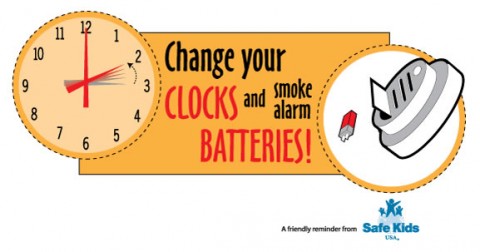 «Read the rest of this article»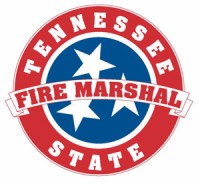 Nashville, TN – The wave of harsh winter weather rolling through the Volunteer State is leaving a trail of destruction in its wake that includes home fires, frozen pipes, and power outages.  The State Fire Marshal's Office wants to remind Tennesseans how crucial it is to keep fire safety in mind during the winter months.
"The brutally cold conditions we have experienced this week can drastically increase fire risks during what is already a peak season for residential fires," said State Fire Marshal and Commerce & Insurance Commissioner Julie Mix McPeak. "It is crucial to make fire safety a priority in and around our homes to avoid the damage that can accompany frigid temperatures." «Read the rest of this article»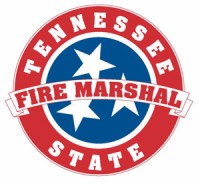 Nashville, TN – Knowing what to do in the event of a fire is particularly important for older adults. At age 65, people are twice as likely to be killed or injured by fires compared to the population at large.
Presently, adults aged 65 and older make up 12 percent of the total U.S. population and that number grows every year. The Tennessee State Fire Marshal's Office urges older adults across the state  to take the necessary steps to stay safe and encourage and educate their families to do so as well. «Read the rest of this article»
Are you using portable heaters safely?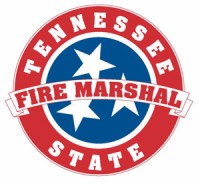 Nashville, TN – According to the U.S. Fire Administration, an estimated 900 portable heater fires in homes are reported to U.S. fire departments each year and cause an estimated 70 deaths, 150 injuries and $53 million in property loss.
"We cannot stress enough the importance of following safety precautions when using portable heating devices in your home," said State Fire Marshal Julie Mix McPeak. "Keeping fire safety in mind can help save lives and property." «Read the rest of this article»
Clarksville, TN – On Thursday December 20th, at 1:31pm, Clarksville Fire Rescue and Clarksville Police responded to a smoke alarm call at The Bluffs apartment complex located at 939 Riverside Drive.
"When units first arrived on the scene, there was no visible sign of smoke or a fire," stated Fire Marshal Ray Williams. "Upon further investigation, some smoke was seen coming out of apartment C-19."
«Read the rest of this article»
Alternate heating sources often cause fatal fires; use checklist for home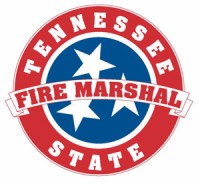 Nashville, TN - Tennessee Fire Marshal Julie Mix McPeak wants to remind Tennesseans to keep safe and warm, as colder weather becomes more common across the state. But she urges residents to be cautious in the use of alternate heat sources.
"The colder weather means many people will begin to heat their homes with fireplaces, woodstoves and space heaters," said McPeak. "Cold weather months typically have a higher number of accidental fire injuries and deaths, due to the use of these alternate heat sources." «Read the rest of this article»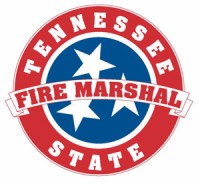 Nashville, TN – The presence of portable, medical oxygen in the home has grown over the past decade, and so has the need for education about the fire hazards associated with its use. Medical oxygen adds a higher percentage of oxygen to the air a patient uses to breathe. Fire needs oxygen to burn. If a fire should start in an oxygen-enriched area, the material burning will burn more quickly.
"When more oxygen is present, any fire that starts will burn hotter and faster than usual," Tennessee State Fire Marshal Julie Mix McPeak says. "It is crucial to follow safety precautions when medical oxygen is in use in a home." «Read the rest of this article»