Topic: Smyrna TN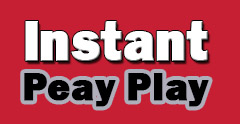 Clarksville, TN – Austin Peay State University's men's and women's basketball have both started their pre-season practices for the upcoming 2016-17 season and like seasons before both have questions to be answered.
The biggest question for both teams is how you replace one of the best players to have played for your respective program, with the men's team having to replace post player Chris Horton and the women's team point guard Tiasha Gray.
«Read the rest of this article»

Nashville, TN – Tennessee was ranked the top state in the nation for job creation resulting from foreign direct investment (FDI) in 2015, according to the recently released 2016 IBM Global Location Trends report.
The annual report from the IBM Institute for Business Value measured the number of jobs created or committed by foreign-owned companies in each state during the 2015 calendar year.
«Read the rest of this article»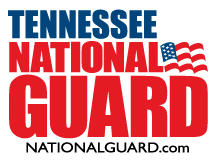 Nashville, TN – The Tennessee State Guard received a new commander on August 7th, 2016. Brig. Gen. Tommy Baker, Assistant Adjutant General-Army, Tennessee National Guard officiated a formal change of command ceremony at the Armed Forces Reserve Center located on Volunteer Training Site in Smyrna Tennessee. Brig. Gen. Kenneth T. Takasaki relinquished command to Brig. Gen. Craig Johnson, a former Tennessee Guardsman.
«Read the rest of this article»
Written by Lt. Col. Joe Hollister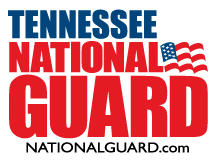 Szczecin, Poland – Members of Tennessee's 230th Sustainment Brigade, headquartered in Chattanooga and Smyrna, are participating in Operation Anakonda 16, a multi-national and multi-component exercise.
According to the United States Army European Command (USAREUR), Anakonda 16 "brings more than 31,000 service members from 24 NATO and partner nations together to train, exercise and integrate Polish national command and force structures into an allied, joint, multinational environment."
«Read the rest of this article»
Written by 1st Lt. Matthew Gilbert
194th Engineer Brigade, Tennessee Army National Guard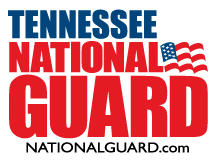 Novo Selo, Bulgaria – Austin Peay State University (APSU) Student with the Tennessee Army National Guard flourishes in a joint medical training exercise with the United States Navy and United States Marine Corps as part of Operation Resolute Castle during May and June 2016 in Novo Selo, Bulgaria.
Among those participating was Specialist Logan Bowman, an Austin Peay State University nursing student who doubles as a medic in the 230th Engineer Battalion, 194th Engineer Brigade, Tennessee Army National Guard. Specialist Bowman is a Rossview High School graduate who has been at Austin Peay State University for one year and with the Tennessee Army National Guard for two years.
«Read the rest of this article»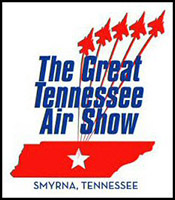 Smyrna, TN – On Sunday, June 5th, 2016 the sun finally arrived at The Great Tennessee Air Show. The popular Mid-Tenn attraction needed it after a week when tragedy struck the event and loomed over it like a sad black cloud. On Thursday, Pilot Marine Capt. Jeff Kuss was killed when his Blue Angels jet crashed at 3:01pm near Smyrna Airport.
This brought an unprecedented media spotlight as the world famous flight team pulled out leaving fans and organizers to grapple with whether or not the show should go on in light of the ill-fated accident.
«Read the rest of this article»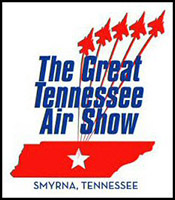 Smyrna, TN – The Great Tennessee Air Show has announced its complete powerhouse lineup for the 2016 show happening Saturday, June 4th and Sunday, June 5th at Smyrna/Rutherford County Airport. The beloved family outing for aviation enthusiasts will consist of a schedule of top air show talent featuring fan favorites such as the U.S. Navy Blue Angels, U.S. Air Force F-22 Raptor Demonstration Team and Breitling Jet Team.
The Great Tennessee Air Show was rebranded in 2005 and prior events in Smyrna were known as Tennessee Aviation Days going all the way back to 1970. So, there is a long tradition of high-flying fun in the region and this year promises to be the best yet.
«Read the rest of this article»

Clarksville, TN – Clarksville Police Detective Channing Bartel is investigating a Fraud/False Pretense incident that occurred at the 2700 block of Wilma Rudolph Boulevard and is requesting public assistance in identifying the suspect.
The victim lost his wallet or had his pocket picked at the Cracker Barrel in Smyrna, TN. The victim reported the lost wallet to the bank in Smyrna initially, thinking he had lost the wallet.
«Read the rest of this article»
Tennessee Representative Curtis Johnson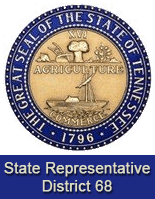 Nashville, TN – The Tennessee House of Representatives was pleased to welcome Mr. Masami Kinefuchi to attend Wednesday's session of the House and to present him with a House Joint Resolution recognizing the great contribution he has made to the economy of Tennessee.
The consul-general's job is to facilitate economic and cultural exchange between Japan and the United States. He has jurisdiction over five states—Arkansas, Kentucky, Louisiana, Mississippi, and Tennessee. In these five states, there are more than 400 Japanese companies.
In Tennessee there are over 180 Japanese-based business employing more than 46,000 individuals with the largest company being Nissan with an assembly plant in Smyrna, Tennessee. Other Japanese companies in Tennessee are Denso, Bridgestone, Calsonic, and Yorozu.
«Read the rest of this article»

Clarksville, TN – A memorial to the life of former Austin Peay State University professor — and World War II hero — Dr. Preston J. Hubbard will take place March 30th at 5:00pm at the Preston Hubbard Veteran's Colonnade on the University campus.
The event is open to the public, and all are invited to pay tribute to an educator who touched the lives of countless students, colleagues and friends.
«Read the rest of this article»