Topic: Smyrna TN
Tyler Thornburg Fans Season-High 10 For Nashville In Defeat
Nashville, TN -  Middle Tennessee native Sonny Gray threw six shutout innings to lead the Sacramento River Cats to a 5-2 victory over the Nashville Sounds in front of a near-capacity crowd of 9,201 fans on Saturday evening at Greer Stadium.
Gray (4-1), who grew up in nearby Smyrna, Tennessee and later starred at Vanderbilt, pitched as a professional for the first time in his hometown and authored a quality-start win for the third straight outing. The 23-year-old held the Sounds to three hits while striking out a season-high eight batters and walking five in his six scoreless frames.
«Read the rest of this article»
Scooter Gennett, Stephen Parker and Rob Wooten Extend Streaks
Nashville, TN – Five hours and fifty-eight minutes after scheduled first pitch, the Nashville Sounds dropped the series finale against the Fresno Grizzlies by the score of 5-4 at Greer Stadium, splitting the series 2-2.
Tied 4-4 in the 12th, Fresno broke through with a one-out run on Hector Sanchez's double to the right-field corner. The extra-base knock scored Brett Pill, who reached base by drawing a walk from Sounds reliever Travis Webb (0-1).
«Read the rest of this article»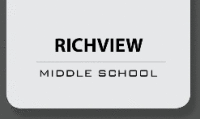 Clarksville, TN – Heading into its final tournament of the year, Richview Middle School girls golf team not only has a dream of a region tournament title on its mind it has perfection in its sites.
When the Lady Cowboys won the District M2 title May 2nd at Swan Lake Golf course by 13 shots over runner-up Dickson County Middle they improved their record to 24-0 on the season.
«Read the rest of this article»
Titans Quarterback Jake Locker launches team's tour through the Mid-South on April 29th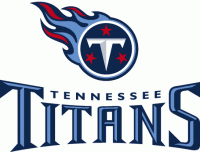 Nashville, TN – The Tennessee Titans have announced the complete itinerary for the Academy Sports + Outdoors Titans Caravan, a regional series of school visits and free, public autograph signings. The Caravan will make 44 total stops in Tennessee, Kentucky and Alabama from April 29th through May 10th.
The Titans Caravan will be in Clarksville, TN at the Krogers, located at 2100 Lowes Drive, on Tuesday April 30th starting at 5:30pm.
«Read the rest of this article»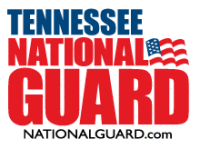 Smyrna, TN – A Hiring Fair will be held on February 14th, at Building 500, on the Smyrna Volunteer Training Site from 1:00pm-4:00pm and is open to all National Guard members, reservists, spouses, and veterans, announced Maj. Gen. Terry "Max" Haston, Tennessee's Adjutant General.
"We're all taught to look out for our buddies and hiring fairs are one way of doing that," Haston said. "Some service members have returned from Iraq or Afghanistan to find the place where they worked no longer in business, and now they're out looking. We're trying to help them every way we can." «Read the rest of this article»
Haslam highlights state's successes, lays out strategies to address challenges in 2013 address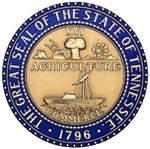 Nashville, TN – Tennessee Governor Bill Haslam Monday night delivered his 2013 State of the State address before a joint session of the General Assembly, contrasting Tennessee with Washington, D.C. and other states across the country that have struggled to keep their fiscal houses in order.
"Unlike the news coming out of our nation's capital and so many other states around the country, good things are happening in Tennessee," Haslam said.  "We have a long history of fiscal restraint that crosses party lines.  We have been deliberate about not spending money we don't have and in making a concerted effort to save for the future…And now we are well-positioned to continue to invest in a thoughtful, strategic manner." «Read the rest of this article»
$17.9 Million Provides for Infrastructure and Other Improvements
Clarksville Outlaw Field to receive $2,450,000 in Grants

Nashville, TN – The Tennessee Department of Transportation (TDOT) announced today that federal and state aeronautics grants totaling $17,968,888 have been approved for 14 Tennessee airports.
The grants are made available through the Tennessee Department of Transportation's Aeronautics Division. The Division administers federal and state funding to assist in the location, design, construction and maintenance of Tennessee's diverse public aviation system. «Read the rest of this article»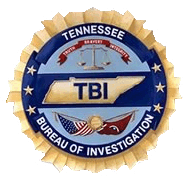 Nashville, TN – The Tennessee Bureau of Investigation has removed one of the state's Top Ten Most Wanted fugitives from the list after he was captured Friday afternoon in Rutherford County.
The Rutherford County Sheriff's Office assisted TBI and the U.S. Marshal's Fugitive Task Force with a traffic stop near Sam Ridley Parkway on I-24 that led to the arrest.
David Powell, 38, of Smyrna, Tennessee was taken into custody along with his accomplice, Alyssa Cartwright, 36, of McMinnville, Tennessee.
«Read the rest of this article»
Powell has lengthy history of Burglary and Theft; Makes Most Wanted after Attempted Burglary in Williamson County
Law enforcement seeking his accomplice as well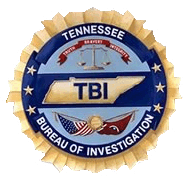 Nashville, TN – The Tennessee Bureau of Investigation has put a Smyrna, Tennessee man on the state's Top Ten List who law enforcement believes is responsible for an attempted aggravated burglary that occurred last week in Williamson County. He has a lengthy criminal history and is considered a predatory burglar due to the frequency and nature of his crimes.
Donald Powell, 38, last known address 3165 Morton Lane, Smyrna, Tennessee and his accomplice, Alyssa Cartwright, 36, last known address 225 Morton Hollow, McMinnville, Tennessee are wanted by the Williamson County Sheriff's Office on one count of attempted aggravated burglary.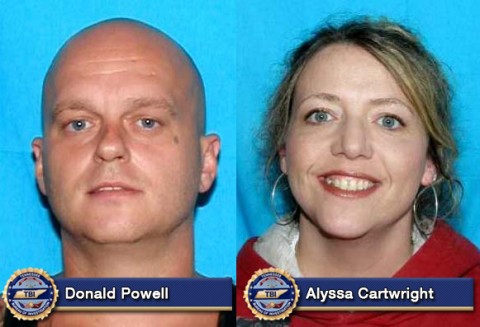 «Read the rest of this article»

Clarksville, TN – On May 28th, 2012, around 3:20am, Clarksville Police were called to 121 Bluegrass Road about a Building Supply Truck that had crashed into a house.
When officers arrived on the scene, they found a truck had left the roadway, hit a tree, continued on, crashed into a house, and then overturned in the front yard. There was a large portion of the front brick on the house torn away.
«Read the rest of this article»