Topic: Smyrna TN

Clarksville, TN – Clarksville Police have identified and secured a Robbery Warrant for the man responsible for robbing an 81 year old woman in Clarksville. The police's investigation lead to Timothy Howell being identified as the man who committed the robbery.
Howell is already in custody after being arrested for committing a robbery at Almaville Market near Smyrna on Friday, January 19th, 2018 around 7:45pm.
«Read the rest of this article»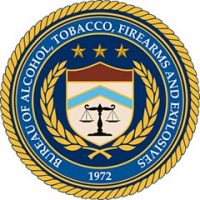 Smyrna, TN – The Bureau of Alcohol, Tobacco, Firearms and Explosives (ATF) in conjunction with the Smyrna Police Department, and the National Shooting Sports Foundation (NSSF), the trade association for the firearms industry, are offering a reward of up to $ 7,000 for information leading to the arrest and conviction for those responsible for the theft of firearms from Guns N More, a federal firearm licensee (FFL).
On October 18th, 2017, Guns N More, 291 Sam Ridley Parkway E, Smyrna, Tennessee was burglarized and approximately 24 firearms were reported stolen to the Smyrna Police Department.
«Read the rest of this article»
Written by Sgt. Sarah Kirby
118th Mobile Public Affairs Detachment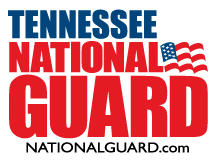 Nashville, TN – More than 120 Soldiers assigned to the Tennessee Army National Guard's 230th Signal Company returned home to Smyrna, Tennessee, October 14th, 2017 after a year-long deployment overseas.
"I'm so excited to be home," said Army Sgt. James Collier, a signal support systems specialist with the 230th Signal Company. "My daughters have grown up so much since I've been gone and I can't wait to get back into a new routine with them and my wife."
«Read the rest of this article»
GNRC honors her for work to streamline decision-making
Clarksville, TN – Clarksville Mayor Kim McMillan has received the Maynard Pate Regional Leadership Award from the Greater Nashville Regional Council (GNRC) for her work to consolidate the work of two regional planning organizations.
"As our region grows and becomes more interconnected, Clarksville must continue to take a leading role in regional planning," Mayor McMillan said. "Being part of regional leadership is a necessity, not an option, and I'm happy to be commended for my efforts."
«Read the rest of this article»

Nashville, TN – Tennessee Governor Bill Haslam will make history on Wednesday as he signs the Tennessee Reconnect Act, making Tennessee the first state in the nation to offer all citizens – both high school graduates and adults – the chance to earn a postsecondary degree or certificate free of tuition and fees and at no cost to taxpayers.
Haslam will be in each of the grand divisions, holding bill signing ceremonies in Morristown, Smyrna and Memphis.
«Read the rest of this article»
Nashville Sounds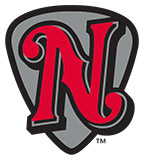 Colorado Springs, CO – Tuesday night's game between the Nashville Sounds and Colorado Springs Sky Sox has been postponed due to rain at Security Service Field.
The game will be made up as part of a doubleheader on July 5th. Game one of the twin bill will begin at 5:30pm (CST) with game two to follow 30 minutes after the completion of game one.
The Sounds have a team off day Wednesday before returning to First Tennessee Park for a five-game homestand against the New Orleans Baby Cakes set to begin on Thursday.
«Read the rest of this article»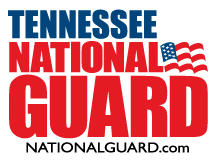 Nashville, TN – More than three hundred and thirty Soldiers and Airmen from the Tennessee Army and Air National Guard will support the 58th Presidential Inauguration this week in Washington, D.C.

The 194th Engineer Brigade (Army), headquartered in Jackson, has 304 Soldiers providing command and control for Military Police Soldiers performing stationary security at different locations. A logistics team of supply and maintenance personnel are providing support for the MPs and a Religious Support Team.
«Read the rest of this article»

Clarksville, TN – Detective Channing Bartel with the Clarksville Police Department is trying to identify suspects involved in a Clarksville Hotel Robbery and is requesting public assistance.
On Saturday, January 7th, 2017 at 3:52am, a robbery occurred at the Best Western Inn on 275 Alfred Thun Road. One of the three male suspects had a knife.
«Read the rest of this article»

Clarksville, TN – Last night, Tuesday, January 3rd, the Clarksville Police Department reported a suspect described as a heavyset white female robbed a Wilma Rudolph Boulevard convenience store at 2:12am.
The robber was wearing a black beanie, blue jacket, blue jeans, brown steel-toed work boots, and aviator-style sunglasses.
The suspect is also a suspect in at least four other robberies across Middle Tennessee last night.
«Read the rest of this article»
Tennessee (8-5, 1-0 SEC) vs. Arkansas (11-2, 0-1 SEC)
Tuesday, January 3rd, 2016 | 5:30pm CT
Knoxville, TN | Thompson-Boling Arena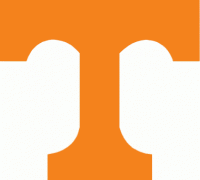 Knoxville, TN – Tennessee chases its first 2-0 start to SEC play since 2010 when it welcomes Arkansas to Thompson-Boling Arena on Tuesday night for a 5:30pm CT tip on SEC Network.
The Vols (8-5, 1-0 SEC) opened SEC play last week, picking up an 83-73 road win at Texas A&M. UT got a balanced team effort offensively with four players finishing in double figures. Lamonte Turner led the way with 14 points and true freshman Grant Williams chipped in 12 points to go along with five rebounds and a school-record-tying six blocks.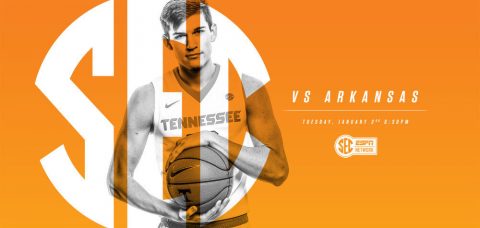 «Read the rest of this article»