Topic: snow
Written by Stephen Lang / Rob Gutro
NASA's Goddard Space Flight Center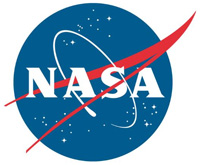 Greenbelt, MD – On Sunday April 15th, 2018 a line of strong storms at one point stretched from the Florida Straits below the Florida Keys all the way up the East Coast and into Ohio. The Global Precipitation Measurement mission or GPM core satellite analyzed the severe storms as it passed overhead. GPM is a joint mission between NASA and the Japan Aerospace Exploration Agency, JAXA.
Many of the storms were strong with wide spread reports of wind damage from north Florida up through the Carolinas and into central Virginia.
«Read the rest of this article»
Written by Patrick Lynch
NASA's Earth Science News Team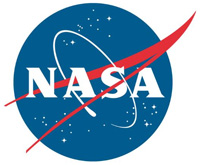 Washington, D.C. – In 2018, NASA will intensify its focus on one of the most critical but remote parts of our changing planet with the launch of two new satellite missions and an array of airborne campaigns.
The space agency is launching these missions at a time when decades of observations from the ground, air, and space have revealed signs of change in Earth's ice sheets, sea ice, glaciers, snow cover and permafrost. Collectively, scientists call these frozen regions of our planet the "cryosphere."
«Read the rest of this article»
Written by Kasha Patel
NASA's Goddard Space Flight Center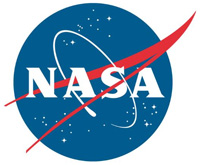 Greenbelt, MD – NASA engineer Manuel Vega can see one of the Olympic ski jump towers from the rooftop of the South Korean weather office where he is stationed. Vega is not watching skiers take flight, preparing for the 2018 PyeongChang Winter Olympics and Paralympic games.
Instead, he's inspecting the SUV-sized radar beside him. The instrument is one of 11 NASA instruments specially transported to the Olympics to measure the quantity and type of snow falling on the slopes, tracks and halfpipes.
«Read the rest of this article»
Written by Carol Rasmussen
NASA's Earth Science News Team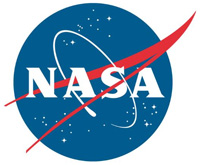 Washington, D.C. – A new study has found that dust, not spring warmth, controls the pace of spring snowmelt that feeds the headwaters of the Colorado River. Contrary to conventional wisdom, the amount of dust on the mountain snowpack controls how fast the Colorado Basin's rivers rise in the spring regardless of air temperature, with more dust correlated with faster spring runoff and higher peak flows.
The finding is valuable for western water managers and advances our understanding of how freshwater resources, in the form of snow and ice, will respond to warming temperatures in the future.
«Read the rest of this article»
Clarksville, TN – City of Clarksville street, transportation and public safety departments remained fully staffed Tuesday to provide services and protection to residents even as City Government offices closed amid a second wave of snow and hazardous travel conditions across the region.
"I want to compliment the hard work of our Street and Public Safety departments battling the impact of the storm," Clarksville Mayor Kim McMillan said at midday Tuesday. "It's been a cold, long haul since this all started early Friday."
«Read the rest of this article»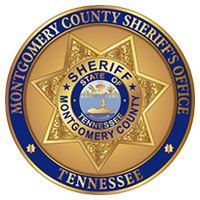 Clarksville, TN – The Montgomery County Sheriff's Office has released a time-lapse dash cam video from Deputy Jason Daniels' drive into work this morning.
The video is from Seven Mile Ferry Road to downtown Clarksville, from the outlying county into the city. Roads in the city and county are covered with snow.
You can find additional photos on the MCSO Facebook page.

Clarksville, TN – All Austin Peay State University (APSU) campuses will be closed Tuesday, January 16th, 2018 due to hazardous conditions.
This includes all day and night classes and activities.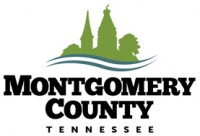 Montgomery County, TN – Montgomery County Government offices will be closed today, Tuesday, January 16th, 2018, due to inclement weather and hazardous driving conditions.
Please be careful Montgomery County!
Clarksville Police Department

Clarksville, TN – Based on info just provided by Clarksville Patrol Officers, the road conditions range from icy to passable. The road crews have been hitting it hard all night, but in some places they haven't made a dent.
It seems as though Fort Campbell Boulevard and Tiny Town Road and the north side of town in general has some fairly slick conditions in general. Trenton Road and Needmore Road continue to be problematic.
«Read the rest of this article»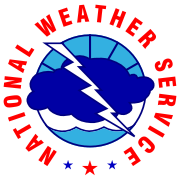 Nashville, TN – The National Weather Service has upgraded the Clarksville-Montgomery County area as well as Middle Tennessee from a Winter Storm Advisory to a Winter Storm Warning. Snow has fallen overnight for Clarksville-Montgomery County making for hazardous travel conditions.
Snow is currently falling and expected to continue all day Tuesday with a chance of flurries tonight and Wednesday.
A band of snow was located across northwestern and north central Middle Tennessee early this morning, and is forecast to continue moving southeastward during the day.
«Read the rest of this article»