Topic: SOHO
Written by Dr. Tony Phillips
Science at NASA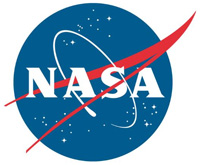 Washington, D.C. – People from around the world are converging on the coast of northeast Australia.  The attraction isn't the Great Barrier Reef, just offshore, or the surrounding rain forests full of wildlife and exotic plants. They're going to see a total eclipse of the sun.
On the morning of November 14th (Australia time), about an hour after sunrise, the Moon will pass directly in front of the sun. Residents and visitors of the city of Cairns, also known as the Gateway to the Great Barrier Reef, will enjoy an early morning eclipse lasting 2 minutes with the sun only 14 degrees above the eastern horizon.
«Read the rest of this article»
Written by Karen C. Fox
NASA's Goddard Space Flight Center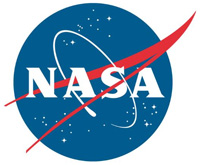 Greenbelt, MD – The sun erupted with one of the largest solar flares of this solar cycle on March 6th, 2012 at 7:00pm EST. This flare was categorized as an X5.4, making it the second largest flare — after an X6.9 on August 9th, 2011 — since the sun's activity segued into a period of relatively low activity called solar minimum in early 2007. The current increase in the number of X-class flares is part of the sun's normal 11-year solar cycle, during which activity on the sun ramps up to solar maximum, which is expected to peak in late 2013.
About an hour later, at 8:14pm ET, March 6th, the same region let loose an X1.3 class flare. An X1 is 5 times smaller than an X5 flare.
«Read the rest of this article»
Written by Dr. Tony Phillips
Science at NASA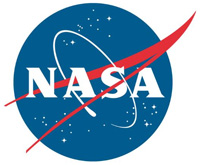 Washington, D.C. – Comets are icy and fragile. They spend most of their time orbiting through the dark outskirts of the solar system safe from destructive rays of intense sunlight.  The deepest cold is their natural habitat.
Last November amateur astronomer Terry Lovejoy discovered a different kind of comet.  The icy fuzzball he spotted in the sky over his backyard observatory in Australia was heading almost directly for the sun.  On December 16th, less than three weeks after he found it, Comet Lovejoy would swoop through the sun's atmosphere only 120,000 km above the stellar surface.
Astronomers soon realized a startling fact: Comet Lovejoy likes it hot.
«Read the rest of this article»
Written by Susan Hendrix
NASA's Goddard Space Flight Center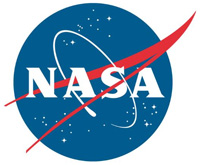 Greenbelt, MD – In late November, the Solar and Heliospheric Observatory's (SOHO) online "Pick of the Week" reached an impressive milestone: its 500th edition. This is an incredibly popular feature, which highlights one video or image of the sun each week.
The SOHO project is a cooperative effort between the European Space Agency and NASA. SOHO was designed to study the internal structure of the Sun, its extensive outer atmosphere and the origin of the solar wind, the stream of highly ionized gas that blows continuously outward through the Solar System.
«Read the rest of this article»