Topic: Solar System
NASA's Jet Propulsion Laboratory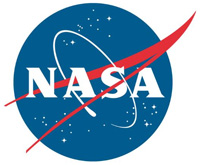 Pasadena, CA – New observations by three of the world's largest radio telescopes have revealed that an asteroid discovered last year is actually two objects, each about 3,000 feet (900 meters) in size, orbiting each other.
Near-Earth asteroid 2017 YE5 was discovered with observations provided by the Morocco Oukaimeden Sky Survey on December 21st, 2017, but no details about the asteroid's physical properties were known until the end of June. This is only the fourth "equal mass" binary near-Earth asteroid ever detected, consisting of two objects nearly identical in size, orbiting each other. The new observations provide the most detailed images ever obtained of this type of binary asteroid.
«Read the rest of this article»
NASA's Jet Propulsion Laboratory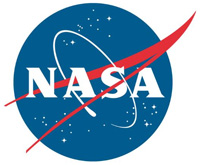 Pasadena, CA – Using observations from NASA's Hubble Space Telescope and ground-based observatories, an international team of scientists has confirmed 'Oumuamua (oh-MOO-ah-MOO-ah), the first known interstellar object to travel through our solar system, got an unexpected boost in speed and shift in trajectory as it passed through the inner solar system last year.
"Our high-precision measurements of 'Oumuamua's position revealed that there was something affecting its motion other than the gravitational forces of the Sun and planets," said Marco Micheli of ESA's (European Space Agency) Space Situational Awareness Near-Earth Object Coordination Centre in Frascati, Italy, and lead author a paper describing the team's findings.
«Read the rest of this article»
Written by Eric Villard / Laura Betz
NASA's Goddard Space Flight Center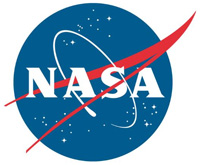 Greenbelt, MD – NASA's James Webb Space Telescope, the most ambitious and complex space observatory ever built, will use its unparalleled infrared capabilities to study Jupiter's Great Red Spot, shedding new light on the enigmatic storm and building upon data returned from NASA's Hubble Space Telescope and other observatories.
Jupiter's iconic storm is on the Webb telescope's list of targets chosen by guaranteed time observers, scientists who helped develop the incredibly complex telescope and among the first to use it to observe the universe. One of the telescope's science goals is to study planets, including the mysteries still held by the planets in our own solar system from Mars and beyond.
«Read the rest of this article»
NASA Marshall Space Flight Center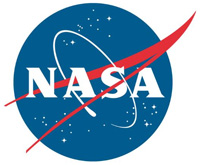 Huntsville, AL – In humanity's search for life outside our Solar System, one of the best places scientists have considered is Alpha Centauri, a system containing the three nearest stars beyond our Sun.
A new study that has involved monitoring of Alpha Centauri for more than a decade by NASA's Chandra X-ray Observatory provides encouraging news about one key aspect of planetary habitability. It indicates that any planets orbiting the two brightest stars in the Alpha Cen system are likely not being pummeled by large amounts of X-ray radiation from their host stars.
«Read the rest of this article»
NASA's Ames Research Center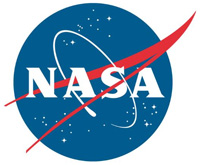 Silicon Valley, CA – NASA's planet-hunting Kepler spacecraft began the 18th observing campaign of its extended mission, K2, on May 12th, 2018. For the next 82 days, Kepler will stare at clusters of stars, faraway galaxies, and a handful of solar system objects, including comets, objects beyond Neptune, and an asteroid. The Kepler spacecraft is expected to run out of fuel within several months.
Campaign 18 is a familiar patch of space, as it's approximately the same region of sky that Kepler observed during Campaign 5 in 2015. One of the advantages of observing a field over again is that planets outside the solar system, called exoplanets, may be found orbiting farther from their stars. Astronomers hope to not only discover new exoplanets during this campaign, but also to confirm candidates that were previously identified.
«Read the rest of this article»
NASA's Jet Propulsion Laboratory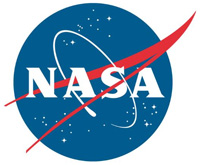 Pasadena, CA – NASA's Near-Earth Object Wide-field Infrared Survey Explorer (NEOWISE) mission has released its fourth year of survey data. Since the mission was restarted in December 2013, after a period of hibernation, the asteroid- and comet-hunter has completely scanned the skies nearly eight times and has observed and characterized 29,375 objects in four years of operations. This total includes 788 near-Earth objects and 136 comets since the mission restart.
Near-Earth objects (NEOs) are comets and asteroids that have been nudged by the gravitational attraction of the planets in our solar system into orbits that allow them to enter Earth's neighborhood.
«Read the rest of this article»
NASA Headquarters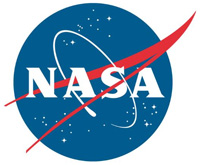 Washington, D.C. – NASA's Transiting Exoplanet Survey Satellite (TESS) launched on the first-of-its-kind mission to find worlds beyond our solar system, including some that could support life.
TESS, which is expected to find thousands of new exoplanets orbiting nearby stars, lifted off at 5:51pm CDT Wednesday on a SpaceX Falcon 9 rocket from Space Launch Complex 40 at Cape Canaveral Air Force Station in Florida. At 6:53pm, the twin solar arrays that will power the spacecraft successfully deployed.
«Read the rest of this article»
Written by Bill Steigerwald
NASA's Goddard Space Flight Center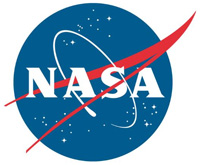 Greenbelt, MD – On rare calm days, the most striking thing you notice at an altitude of more than 8,000 feet on an Antarctic glacier is the silence.
"There was just no sound; no air handling equipment, no leaves rustling, no bugs, no planes or cars. So quiet you just heard your heartbeat," said Barbara Cohen, planetary scientist at NASA's Goddard Space Flight Center in Greenbelt, Maryland. Most of the time, however, there is a steady howl of bitter cold wind flowing down from the East Antarctic ice plateau. With a summer temperature hovering around zero Fahrenheit, "It's the wind that makes you cold," Cohen said.
«Read the rest of this article»
Written by Jeanette Kazmierczak
NASA's Goddard Space Flight Center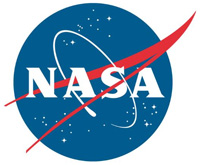 Greenbelt, MD – The first interstellar object ever seen in our solar system, named 'Oumuamua, is giving scientists a fresh perspective on the development of planetary systems. A new study by a team including astrophysicists at NASA's Goddard Space Flight Center in Greenbelt, Maryland, calculated how this visitor from outside our solar system fits into what we know about how planets, asteroids and comets form.
On October 19th, 2017, astronomers working with the NASA-funded Panoramic Survey Telescope and Rapid Response System (Pan-STARRS1) at the University of Hawaii spotted an object zipping through our solar system at a very high speed. Scientists at the Minor Planet Center, funded by NASA's Near-Earth Object Observations Program, confirmed it was the first object of interstellar origin that we've seen.
«Read the rest of this article»
Written by Christine Pulliam
Space Telescope Science Institute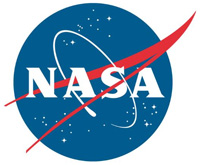 Baltimore, MD – Water is crucial for life, but how do you make water? Cooking up some H2O takes more than mixing hydrogen and oxygen. It requires the special conditions found deep within frigid molecular clouds, where dust shields against destructive ultraviolet light and aids chemical reactions. NASA's James Webb Space Telescope will peer into these cosmic reservoirs to gain new insights into the origin and evolution of water and other key building blocks for habitable planets.
A molecular cloud is an interstellar cloud of dust, gas, and a variety of molecules ranging from molecular hydrogen (H2) to complex, carbon-containing organics. Molecular clouds hold most of the water in the universe, and serve as nurseries for newborn stars and their planets.
«Read the rest of this article»