Topic: Solar System
Written by DC Agle
NASA's Jet Propulsion Laboratory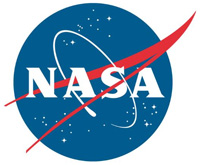 Pasadena, CA – NASA's Juno spacecraft entered safe mode Tuesday, October 18th at about 10:47pm PDT (October 19th at 1:47am EDT). Early indications are a software performance monitor induced a reboot of the spacecraft's onboard computer. The spacecraft acted as expected during the transition into safe mode, restarted successfully and is healthy.
High-rate data has been restored, and the spacecraft is conducting flight software diagnostics. All instruments are off, and the planned science data collection for today's close flyby of Jupiter (perijove 2), did not occur.
«Read the rest of this article»
Written by Elizabeth Landau
NASA's Jet Propulsion Laboratory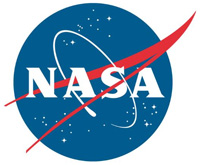 Pasadena, CA – No extension cord is long enough to reach another planet, and there's no spacecraft charging station along the way. That's why researchers are hard at work on ways to make spacecraft power systems more efficient, resilient and long-lasting.
"NASA needs reliable long-term power systems to advance exploration of the solar system," said Jean-Pierre Fleurial, supervisor for the thermal energy conversion research and advancement group at NASA's Jet Propulsion Laboratory, Pasadena, California. "This is particularly important for the outer planets, where the intensity of sunlight is only a few percent as strong as it is in Earth orbit."
«Read the rest of this article»
Written by Bob Granath
NASA's Kennedy Space Center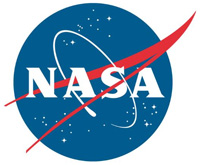 Florida – As NASA continues preparing for the Journey to Mars, the technology now in development is expanding beyond the spacecraft and propulsion systems needed to get there. NASA scientists and engineers also are developing systems to harness abundant resources available in the solar system to support these pioneering missions.
The practice is called in-situ resource utilization, or ISRU. Like early European settlers coming to America, planetary pioneers will not be able to take everything they need, so many supplies will need to be gathered and made on site.
«Read the rest of this article»
NASA Headquarters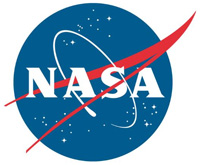 Washington, D.C. – In the last century, humans realized that space is filled with types of light we can't see – from infrared signals released by hot stars and galaxies, to the cosmic microwave background that comes from every corner of the universe. Some of this invisible light that fills space takes the form of X-rays, the source of which has been hotly contended over the past few decades.
It wasn't until the flight of the DXL sounding rocket, short for Diffuse X-ray emission from the Local galaxy, that scientists had concrete answers about the X-rays' sources.
«Read the rest of this article»
NASA Headquarters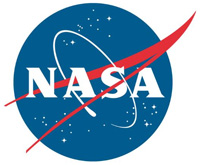 Washington, D.C. – In June 2015, when the cameras on NASA's approaching New Horizons spacecraft first spotted the large reddish polar region on Pluto's largest moon, Charon, mission scientists knew two things: they'd never seen anything like it elsewhere in our solar system, and they couldn't wait to get the story behind it.
Over the past year, after analyzing the images and other data that New Horizons has sent back from its historic July 2015 flight through the Pluto system, the scientists think they've solved the mystery.
«Read the rest of this article»
Written by Molly Porter
NASA's Marshall Space Flight Center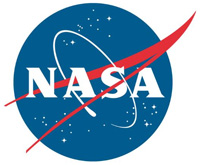 Huntsville, AL – Scientists using NASA's Chandra X-ray Observatory have made the first detections of X-rays from Pluto. These observations offer new insight into the space environment surrounding the largest and best-known object in the solar system's outermost regions.
While NASA's New Horizons spacecraft was speeding toward and beyond Pluto, Chandra was aimed several times on the dwarf planet and its moons, gathering data on Pluto that the missions could compare after the flyby. Each time Chandra pointed at Pluto – four times in all, from February 2014 through August 2015 – it detected low-energy X-rays from the small planet.
«Read the rest of this article»
Written by Lina Tran
NASA's Goddard Space Flight Center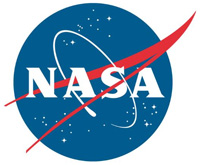 Greenbelt, MD – The majestic auroras have captivated humans for thousands of years, but their nature – the fact that the lights are electromagnetic and respond to solar activity – was only realized in the last 150 years.
Thanks to coordinated multi-satellite observations and a worldwide network of magnetic sensors and cameras, close study of auroras has become possible over recent decades. Yet, auroras continue to mystify, dancing far above the ground to some, thus far, undetected rhythm.
«Read the rest of this article»
Written by Dwayne Brown / Laurie Cantillo
NASA Headquarters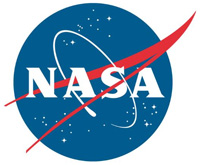 Washington, D.C. – NASA's first asteroid sampling mission launched into space at 7:05pm EDT Thursday from Cape Canaveral Air Force Station in Florida, beginning a journey that could revolutionize our understanding of the early solar system.
"Ee celebrate a huge milestone for this remarkable mission, and for this mission team," said NASA Administrator Charles Bolden. "We're very excited about what this mission can tell us about the origin of our solar system, and we celebrate the bigger picture of science that is helping us make discoveries and accomplish milestones that might have been science fiction yesterday, but are science facts today."
«Read the rest of this article»
Written by Linda Herridge
NASA's John F. Kennedy Space Center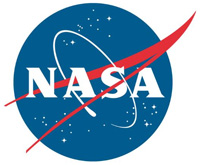 Florida – The first U.S. mission to travel to an asteroid, retrieve samples and return them to Earth is targeted for a September 8th launch atop a United Launch Alliance Atlas V rocket from Cape Canaveral Air Force Station in Florida.
This groundbreaking mission, several years in the making, is the Origins, Spectral Interpretation, Resource Identification, and Security-Regolith Explorer, also known as OSIRIS-REx. It will travel to near-Earth asteroid Bennu, map its surface using 3-D laser imaging, retrieve samples from the surface and return to Earth.
«Read the rest of this article»
Written by Elizabeth Landau
NASA's Jet Propulsion Laboratory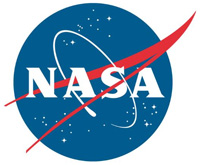 Pasadena, CA – A lonely 3-mile-high (5-kilometer-high) mountain on Ceres is likely volcanic in origin, and the dwarf planet may have a weak, temporary atmosphere. These are just two of many new insights about Ceres from NASA's Dawn mission published this week in six papers in the journal Science.
"Dawn has revealed that Ceres is a diverse world that clearly had geological activity in its recent past," said Chris Russell, principal investigator of the Dawn mission, based at the University of California, Los Angeles.
«Read the rest of this article»