Topic: Solar Wind
Written by Tony Phillips
Science at NASA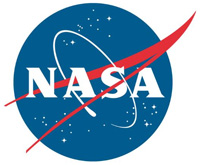 Washington, D.C. – On October 19th, 2014, Comet Siding Spring will pass by Mars only 132,000 km away–which would be like a comet passing about 1/3 of the distance between Earth and the Moon.
The nucleus of the comet won't hit Mars, but there could be a different kind of collision.
"We hope to witness two atmospheres colliding," explains David Brain of the University of Colorado's Laboratory for Atmospheric and Space Physics (LASP). "This is a once in a lifetime event!"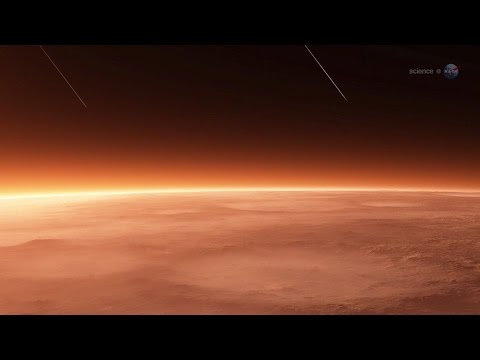 «Read the rest of this article»
Written by Karen C. Fox
NASA's Goddard Space Flight Center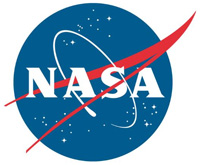 Greenbelt, MD – The solar wind of particles streaming off the sun helps drive flows and swirls in space as complicated as any terrestrial weather pattern. Scientists have now spotted at planet Mercury, for the first time, a classic space weather event called a hot flow anomaly, or HFA, which has previously been spotted at Earth, Venus, Saturn and Mars.
"Planets have a bow shock the same way a supersonic jet does," said Vadim Uritsky at NASA's Goddard Space Flight Center in Greenbelt, Maryland. "These hot flow anomalies are made of very hot solar wind deflected off the bow shock."
«Read the rest of this article»
Written by DC Agle
NASA's Jet Propulsion Laboratory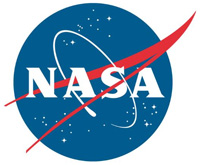 Pasadena, CA – The target of ESA's Rosetta mission has started to reveal its true personality as a comet, its dusty veil clearly developing over the past six weeks.
A new sequence of images of comet 67P/Churyumov-Gerasimenko was taken between March 24th and May 4th, as the gap between craft and comet closed from around 3.1 million miles (5 million kilometers) to 1.2 million miles (2 million kilometers). By the end of the sequence, the comet's coma extends about 800 miles (1,300 kilometers) into space. By comparison, the nucleus is roughly only 2.5 miles (4 kilometers) across, and cannot yet be 'resolved.'
«Read the rest of this article»
Written by Claire Saravia
NASA's Goddard Space Flight Center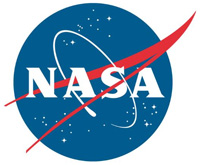 Greenbelt, MD – This past November, NASA launched the Mars Atmosphere and Volatile Evolution (MAVEN) mission in the hope of understanding how and why the planet has been losing its atmosphere over billions of years.
One instrument aboard the spacecraft will study a special component of the Martian atmosphere to help solve this mystery. By studying ions, or small electrically charged particles, in and above the Red Planet's tenuous atmosphere, the Solar Wind Ion Analyzer will help answer why Mars has gradually lost much of its atmosphere, developing into a frozen, barren planet.
«Read the rest of this article»
Written by Geoff Brown / Karen C. Fox
APL / NASA's Goddard Space Flight Center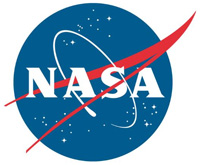 Greenbelt, MD – Scientists have discovered a new, persistent structure in one of two radiation belts surrounding Earth. NASA's twin Van Allen Probes spacecraft have shown that high-energy electrons in the inner radiation belt display a persistent pattern that resembles slanted zebra stripes.
Surprisingly, this structure is produced by the slow rotation of Earth, previously considered incapable of affecting the motion of radiation belt particles, which have velocities approaching the speed of light.
«Read the rest of this article»
Written by Tony Phillips
Science at NASA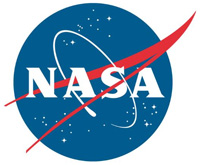 Washington, D.C. – Scifi movies are sometimes criticized when explosions in the void make noise. As the old saying goes, "in space, no one can hear you scream." Without air there is no sound.
But if that's true, what was space physicist Don Gurnett talking about when he stated at a NASA press conference in September 2013 that he had heard "the sounds of interstellar space?"
It turns out that space can make music … if you know how to listen.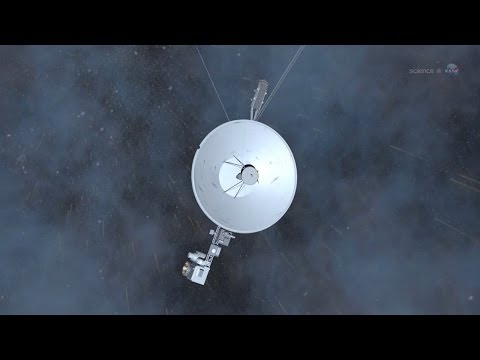 «Read the rest of this article»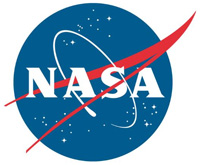 Washington, D.C. – NASA's Voyager 1 spacecraft officially is the first human-made object to venture into interstellar space. The 36-year-old probe is about 12 billion miles (19 billion kilometers) from our sun.
New and unexpected data indicate Voyager 1 has been traveling for about one year through plasma, or ionized gas, present in the space between stars. Voyager is in a transitional region immediately outside the solar bubble, where some effects from our sun are still evident.
A report on the analysis of this new data, an effort led by Don Gurnett and the plasma wave science team at the University of Iowa, Iowa City, is published in Thursday's edition of the journal Science.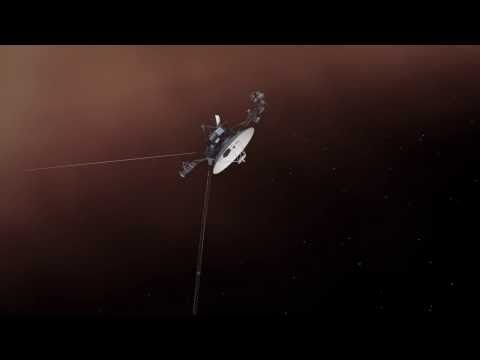 «Read the rest of this article»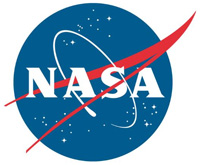 Washington, D.C. – Back in the 60s and 70s, Apollo astronauts circling the Moon saw something that still puzzles researchers today. About 10 seconds before lunar sunrise or lunar sunset, pale luminous streamers would pop up over the gray horizon. These "twilight rays" were witnessed by crew members of Apollo 8, 10, 15 and 17.
Back on Earth, we see twilight rays all the time as shafts of sunlight penetrate evening clouds and haze.  The "airless Moon" shouldn't have such rays, yet the men of Apollo clearly saw them.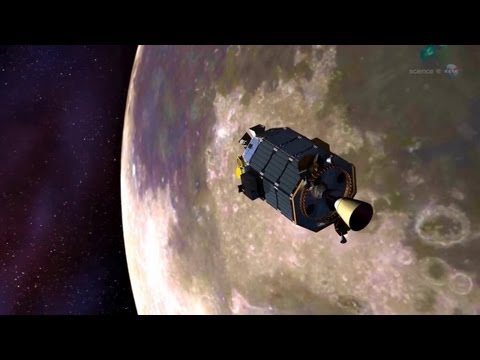 «Read the rest of this article»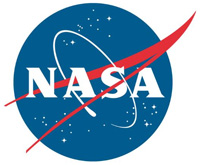 Greenbelt, MD – Surrounding Earth is a dynamic region called the magnetosphere. The region is governed by magnetic and electric forces, incoming energy and material from the sun, and a vast zoo of waves and processes unlike what is normally experienced in Earth-bound physics.
Nestled inside this constantly changing magnetic bubble lies a donut of charged particles generally aligned with Earth's equator. Known as the ring current, its waxing and waning is a crucial part of the space weather surrounding our planet, able to induce magnetic fluctuations on the ground as well as to transmit disruptive surface charges onto spacecraft.
«Read the rest of this article»
Written by Brian Day
NASA's Ames Research Center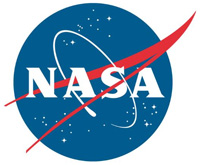 Moffett Field, CA – Until recently, most everyone accepted the conventional wisdom that the moon has virtually no atmosphere.
Just as the discovery of water on the moon transformed our textbook knowledge of Earth's nearest celestial neighbor, recent studies confirm that our moon does indeed have an atmosphere consisting of some unusual gases, including sodium and potassium, which are not found in the atmospheres of Earth, Mars or Venus.
It's an infinitesimal amount of air when compared to Earth's atmosphere.
«Read the rest of this article»