Topic: Soldiers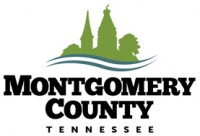 Montgomery County, TN – Montgomery County Emergency Medical Services (MCEMS) is pleased to announce an intern program for 68-W soldiers (medically trained) transitioning out of the military.
This program will provide hands on experience in the public sector for those soldiers wishing to continue working in the medical field outside the military.
«Read the rest of this article»
Tennessee Representative Joe Pitts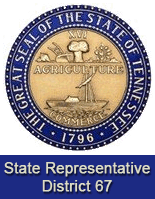 Clarksville, TN – The Austin Peay State University (APSU) Military Student Center is collecting school supplies for military affiliated students attending the university. Your support is needed to help them attain their educational goals, since the majority of military affiliated students are non-traditional students who already have financial obligations outside of their education.
"It is often a financial sacrifice for our soldiers and their families to return to college," said Tennessee State Representative Joe Pitts (D-Clarksville).
«Read the rest of this article»

Nashville, TN – Tennessee Wildlife Resources Agenty's "Shoot for the Soldiers," a sporting clays event, will be held Saturday, August 29th at the Montgomery County Shooting Complex.
Proceeds from the event will go directly to Tennessee soldiers and their families or to the Moment of Freedom campaign. A portion will go to funding scholarships of soldiers from HOOAH (Healing Outside of a Hospital) while the remainder will go making outdoor recreational opportunities for wounded soldiers and their families. «Read the rest of this article»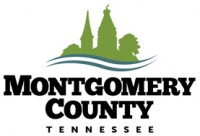 Montgomery County, TN – Montgomery County Government has created the Veterans Network of Care, a breakthrough Web solution for individuals, families and agencies concerned with veterans' issues.
A kick off event is scheduled for 2:00pm, April 24th at the William O. Beach Civic Hall, located at 350 Pageant Lane, Clarksville, TN.  For more information call 931.648.8482.
The Network of Care empowers veterans, service members, their families and service providers by providing online access to comprehensive services available within Clarksville/Montgomery County/Fort Campbell Area. «Read the rest of this article»
Written by Sgt. 1st Class Nathan Hoskins
Headquarters, 101st Airborne Division (Air Assault)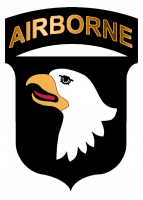 Monrovia, Liberia – On January 13th, 2015 Soldiers deployed in support of Operation United Assistance in Monrovia, Liberia, cheer after their Ohio State University Buckeyes score a final touchdown and win the College Football Playoff Championship game. The dedicated fans stayed up until 5:00am when the game ended.
The Ohio State Buckeyes (14-1) beat the Oregon Ducks (13-2) 42-20 in the first ever College Football Playoff Championship held at AT&T Stadium, Arlington, Texas.
«Read the rest of this article»
Video by Staff Sgt. Peter Sinclair
101st Sustainment Brigade, 101st Airborne Division (AA) Public Affairs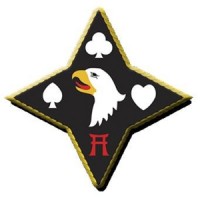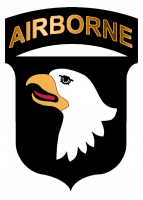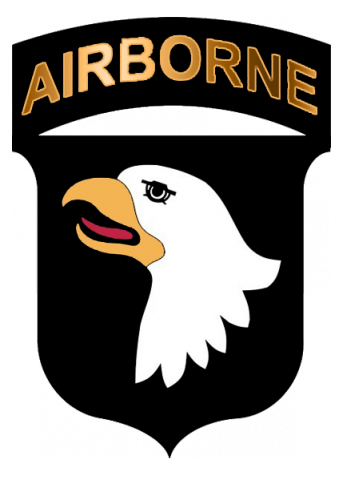 Fort Campbell, KY – Soldiers with the 101st Sustainment Brigade "Lifeliners", 101st Airborne Division (Air Assault), negotiate the The Sabalauski Air Assault School obstacle course to hone their agility, strength and Air Assault skills and to assist non-air assault qualified Soldiers with their confidence prior to going through Fort Campbell's Air Assault qualification course.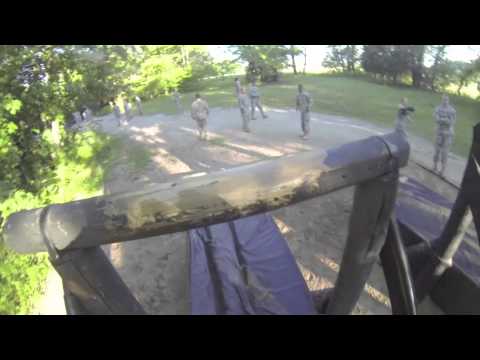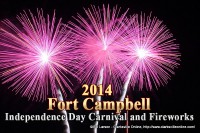 Fort Campbell, KY – Fort Campbell invites the community to take part in this year's USAA and Fort Campbell MWR (Morale, Welfare and Recreation) Independence Day Carnival and Fireworks display on Friday, July 4th, 2014 from 1:00pm until midnight.
Fireworks start at 9:00pm (weather Permitting). This event is free and open to the public. «Read the rest of this article»

Clarksville, TN – The weekly Clarksville Parks and Recreation Department Recreation Report provides Clarksvillians with a glimpse at the activities and events that are available from the Parks and Recreation Department for them to enjoy together as a family.
This weeks highlights include: City hosts Warrior Week Military Appreciation Picnic, Movies in the Park features 'Raiders of the Lost Ark', Friends of Fort Defiance Gear up for Annual Fundraising Event and New City concert series kicks off June 21st.
«Read the rest of this article»


Clarksville, TN – The City of Clarksville will once again, proudly host the Warrior Week military appreciation picnic for Fort Campbell soldiers and their families.
The picnic will be held on Saturday, June 14th, from 1:00pm to 5:00pm at Heritage Park, 1241 Peachers Mill Road, Clarksville, TN.
«Read the rest of this article»
Written by Staff Sgt. Christopher Klutts
20th Public Affairs Detachment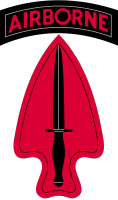 Fort Polk, LA – An American man has a heart attack on the third floor of a hotel that doubles as an evacuee holding area. Protestors chant for change outside a U.S. consulate. A small village is struck with measles and enemy artillery rocks a city – all of this happens between lunch and dinner.
By design, training scenarios are complex at the Joint Readiness Training Center in Fort Polk, LA. Hundreds of role-players assume fake identities and mill around a mock foreign country. Its landscape is dotted with towns and villages, the names of which change based on the real-world region a unit might operate in.
«Read the rest of this article»