Topic: South Africa
Recently, I saw a graphic on Facebook depicting certain states in the USA where there were more people on welfare than working in that state. A couple of days later, I read a post that a friend shared on Facebook, again, about welfare.
I was not surprised at the post, rather, reminded that sometimes it takes a couple nudges for us to see what we're really seeing. The post was from Mike Huckabee, a former preacher and presidential candidate. «Read the rest of this article»
Written by Dr. Tony Phillips
Science at NASA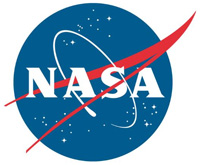 Washington, D.C. – Comets are icy and fragile. They spend most of their time orbiting through the dark outskirts of the solar system safe from destructive rays of intense sunlight.  The deepest cold is their natural habitat.
Last November amateur astronomer Terry Lovejoy discovered a different kind of comet.  The icy fuzzball he spotted in the sky over his backyard observatory in Australia was heading almost directly for the sun.  On December 16th, less than three weeks after he found it, Comet Lovejoy would swoop through the sun's atmosphere only 120,000 km above the stellar surface.
Astronomers soon realized a startling fact: Comet Lovejoy likes it hot.
«Read the rest of this article»