Topic: South America

Knoxville, TN – The University of Tennessee plans to honor legendary men's basketball player Dale Ellis by retiring his No. 14 jersey during a home game next season, the Tennessee athletics department announced Thursday.
Ellis – a two-time first-team All-American – will become the fourth player to be permanently honored in the Thompson-Boling Arena rafters. He joins Bernard King (No. 53), Ernie Grunfeld (No. 22) and Allan Houston (No. 20).
«Read the rest of this article»
Written by Dr. Tony Phillips
Science at NASA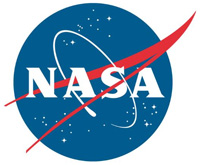 Washington, D.C. – People from around the world are converging on the coast of northeast Australia.  The attraction isn't the Great Barrier Reef, just offshore, or the surrounding rain forests full of wildlife and exotic plants. They're going to see a total eclipse of the sun.
On the morning of November 14th (Australia time), about an hour after sunrise, the Moon will pass directly in front of the sun. Residents and visitors of the city of Cairns, also known as the Gateway to the Great Barrier Reef, will enjoy an early morning eclipse lasting 2 minutes with the sun only 14 degrees above the eastern horizon.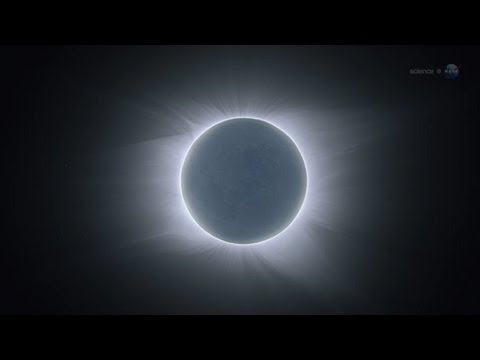 «Read the rest of this article»

Nashville, TN – It's been hot, lately. Have you noticed? Tennessee's crops have noticed, too, hit with a deadly combination of record heat and drought conditions. In such widespread and long lasting situations, many summer fruits and vegetables stop growing and stop producing blossoms or fruits, even if the plant survives.
After an early and auspicious start, Tennessee's sweet corn has all vanished at local farm markets. Other crops anticipated for later in the season, like melons, may never make much of an appearance at all. «Read the rest of this article»
Written by Dr. Tony Phillips
Science at NASA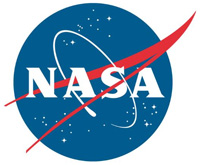 Washington, D.C. – On June 4th, 2012, there's going to be a full Moon. According to Native American folklore it's the Strawberry Moon, so-called because the short season for harvesting strawberries comes during the month of June.
This Strawberry's going to have a bite taken out of it.
At 3:00am Pacific Daylight Time, not long before sunrise on Monday, June 4th, the Moon passes directly behind our planet.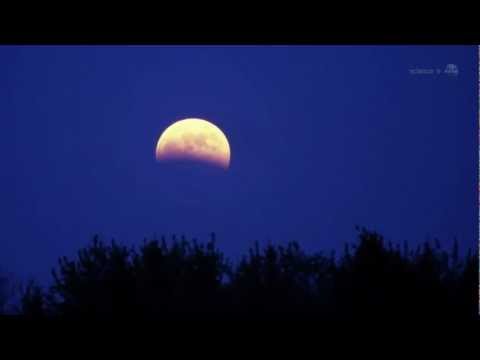 «Read the rest of this article»
Written by Alan Buis
NASA's Jet Propulsion Laboratory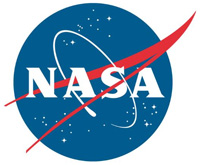 Pasadena, CA – In the first comprehensive satellite study of its kind, a University of Colorado at Boulder-led team used NASA data to calculate how much Earth's melting land ice is adding to global sea level rise.
Using satellite measurements from the NASA/German Aerospace Center Gravity Recovery and Climate Experiment (GRACE), the researchers measured ice loss in all of Earth's land ice between 2003 and 2010, with particular emphasis on glaciers and ice caps outside of Greenland and Antarctica.
The total global ice mass lost from Greenland, Antarctica and Earth's glaciers and ice caps during the study period was about 4.3 trillion tons (1,000 cubic miles), adding about 0.5 inches (12 millimeters) to global sea level. That's enough ice to cover the United States 1.5 feet (0.5 meters) deep.
«Read the rest of this article»
Written by Alan Buis
NASA's Jet Propulsion Laboratory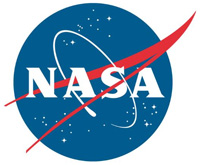 Pasadena, CA – La Niña, "the diva of drought," is peaking, increasing the odds that the Pacific Northwest will have more stormy weather this winter and spring, while the southwestern and southern United States will be dry.
Sea surface height data from NASA's Jason-1 and -2 satellites show that the milder repeat of last year's strong La Niña has recently intensified, as seen in the latest Jason-2 image of the Pacific Ocean below.
«Read the rest of this article»
Written by Dr. Tony Phillips
Science at NASA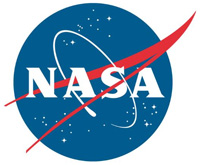 Washington, D.C. – Comets are icy and fragile. They spend most of their time orbiting through the dark outskirts of the solar system safe from destructive rays of intense sunlight.  The deepest cold is their natural habitat.
Last November amateur astronomer Terry Lovejoy discovered a different kind of comet.  The icy fuzzball he spotted in the sky over his backyard observatory in Australia was heading almost directly for the sun.  On December 16th, less than three weeks after he found it, Comet Lovejoy would swoop through the sun's atmosphere only 120,000 km above the stellar surface.
Astronomers soon realized a startling fact: Comet Lovejoy likes it hot.
«Read the rest of this article»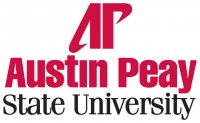 Clarksville, TN – On a warm, sunny day in Argentina, a wealthy woman known as Yiya Murano invited three of her close friends over for some tea. The women sat down for a pleasant afternoon of conversation, not realizing that Murano had added a good amount of poison to the powdered cookies she was serving. By the next day, all three women were dead.
Investigators quickly learned that Murano was operating a ponzi scheme. Her friends had trusted her with their investments, but she ended up losing all their money. Rather than admitting her mistakes, she bought some cyanide and then made a friendly invitation for an afternoon of tea and cookies. «Read the rest of this article»

Austin Peay State University women's soccer head coach Kelley Guth continues to bolster the Lady Govs offense and has signed a second set of twins, Natalia and Tatiana Ariza, of Columbia, South America, to National Letters of Intent, she announced Wednesday.
The Ariza will join the Lady Govs following the U20 Women's World Cup, beginning July 13th, in Germany, where they are key players on the Columbian National team. Natalia, a defender, and Tatiana, a forward, have both started 20 straight games for the national team.
"We're really excited to have two players with their international experience," Guth said, "and to have players that will be able to come in as a freshman and make an immediate impact. We worked very hard to get them here and now we're waiting for them to arrive, while wishing them the best at the World Cup." «Read the rest of this article»
The Unitarian Universalist Fellowship of Clarksville (UUFC) shows a film concerning some aspect of Social Action on the First Friday of each month.

The film for this month is Women Behind the Camera, a documentary showing how women have shaped cinema both in the US and around the world. This film is not rated, but it may not hold the interest of children.
This global documentary, based on Alexis Krasilovsky's book of the same name, explores the lives of camerawomen in Hollywood and Bollywood, Afghanistan, Australia, Canada, China, England, France, Germany, India, Iran, Japan, Mexico, Russia, Senegal, the U.S. and other countries in a way never seen before.
Admission is free; bring snacks to share if you wish. «Read the rest of this article»