Topic: South Carolina

Clarksville, TN – For horseshoe pitching enthusiasts, the 2017 HP Pro Tour Open Horseshoe Tournament will once again make its way to Clarksville. Montgomery County's Civitan Park, 650 Bellamy Lane, serves as home to the event, June 3rd-4th, 2017, marking the fourth year that the tour has included Clarksville Tennessee.
The HP Pro Tour is a series of horseshoe pitching tournaments where competitors try to get as many ringers as possible and walk away with big cash prizes.
«Read the rest of this article»
U.S. Department of Veterans Affairs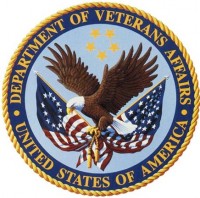 Washington, D.C. – On May 5th, 1868, three years after the Civil War ended, the head of an organization of Union veterans — the Grand Army of the Republic (GAR) established Decoration Day as a time for the nation to decorate the graves of the war dead with flowers. Major General John A. Logan declared that Decoration Day should be observed on May 30th.
It is believed that date was chosen because flowers would be in bloom all over the country.
The first large observance was held that year at Arlington National Cemetery, across the Potomac River from Washington, D.C.
«Read the rest of this article»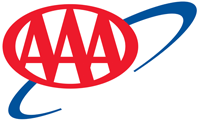 Tampa, FL – Gas prices have dropped slowly on the week. Today's national average price for a gallon of regular unleaded gasoline is $2.39, a three cents drop from one week ago; however, it is an increase of nine cents over last month and 18 cents more than this time last year. One year ago, the country was experiencing higher consumer demand and prices were increasing.
Fast forward to today, consumers are still experiencing higher gas prices over last year due to the OPEC agreement, but we are not seeing substantial increases at the pump due to increased gasoline inventories and low demand across the country.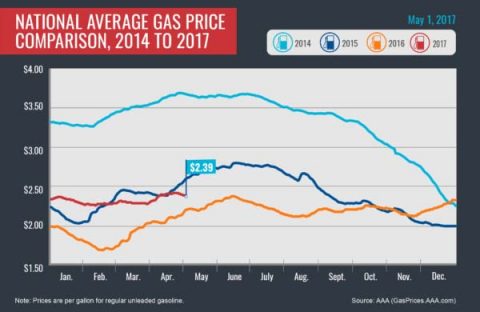 «Read the rest of this article»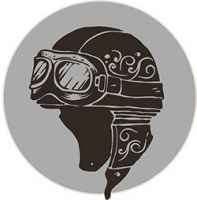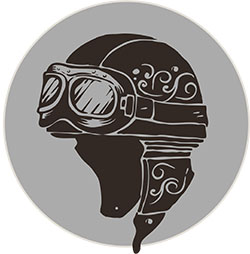 Columbia, SC – On a recent trip to South Carolina, my first, I was rolling down the interstate when I noticed a road sign for the Fort Jackson National Cemetery.
I had to visit.
I'm not a history buff, in fact it wasn't one of my favorite courses in school, but there's just something about being able to be among those who gave the ultimate sacrifice for me. To be able to look out across the field at all the headstones and try to just think about what they went through. To think about how they laid down their life.
«Read the rest of this article»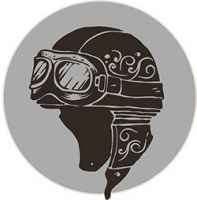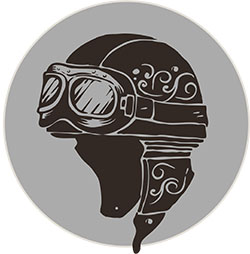 Pawleys Island, SC – While on a trip to visit friends in Pawleys Island, South Carolina, my hosts kept asking me if I had ever heard of the "Ghost of Alice Flagg."
Uh, nope.
Apparently, dear old Alice is buried here, and I MUST pay her a visit.
Ok.
Alice Flagg was the younger sister of Dr. Allard Flagg. Dr. Flagg is believed to have built The Hermitage, in Murrells Inlet, South Carolina. The home was built in 1848. It was originally the summer home of Methodist minister James Belin.
«Read the rest of this article»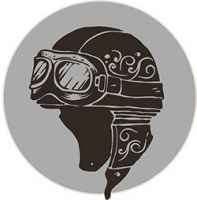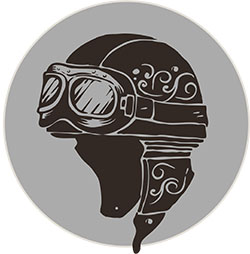 Newberry, SC – On a recent trip to South Carolina, a friend suggested to me that I pay a visit to Newberry South Carolina, just to see the Newberry Opera House.
Huh? Me? Opera?
The thing about traveling on a motorcycle, is that not only do you travel the "road less traveled," but you will invariably see people and places that you would otherwise miss. That's the whole point of being a biker. It's not just the thrill of the motorcycle, it's the doors it will open in your life. To see things you wouldn't normally see, or to meet people you otherwise wouldn't meet.
«Read the rest of this article»
Written by Curtis Johnson
Tennessee State Representative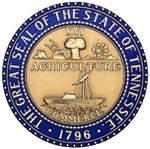 Nashville, TN – Two major bills to protect elderly and vulnerable adults from financial exploitation are moving through House Committees. House Bill 304 will be heard in the House Government Operations Committee this week, and House Bill 1064 is the House Calendar and Rules Committee.
This legislation gives securities officials and financial institutions the tools they need to help detect and prevent financial exploitation of those age 65 and older and vulnerable adults with diminished capacity.
«Read the rest of this article»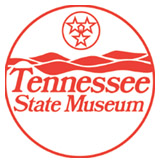 Nashville, TN – To commemorate the 100th Anniversary of America's entry into World War I on April 6th, 1917, the Tennessee State Museum has organized an exhibition entitled "The Yanks are Coming!" Tennesseans in World War I. The exhibition opened at the museum on April 6th and explores Tennessee's role in the war that came to be known as the "Great War."
The first mass war of the 20th century, World War I lasted four long years, from 1914 to 1918, with the United States entering the conflict on April 6th, 1917. Tennessee supplied more than 61,000 men to the Selective Service and 19,000 volunteers. Six Tennesseans would receive the Medal of Honor for their service.
«Read the rest of this article»
APSU Sports Information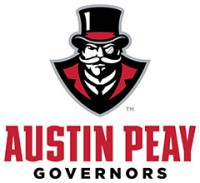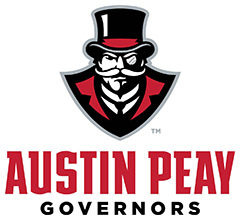 Clarksville, TN – Austin Peay State University athletics held a press conference Thursday morning to introduce its next head men's basketball coach for the first time since 1990.
Matt Figger, who served as Frank Martin's recruiting coordinator and assistant coach from his tenure at Kansas State through this year's Final Four run with South Carolina, was announced as the 12th head coach in program history, taking over for Dave Loos, who retired in March after 27 years at the helm.
«Read the rest of this article»
APSU Sports Information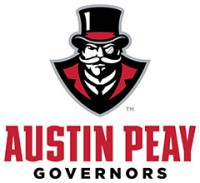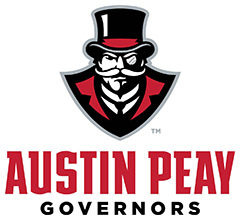 Clarksville, TN – Austin Peay State University athletics will hold an 11:00am, Thursday, press conference to introduce Matt Figger as the 12th head men's basketball coach in program history.
Figger comes to Austin Peay on the heels of a whirlwind Final Four run as the associate head coach and recruiting coordinator under Frank Martin at South Carolina. The Gamecocks were the East Region champion, taking down Marquette, Duke, Baylor and Florida on the way to Phoenix.
"We are excited to welcome Coach Figger and his family to APSU," said Austin Peay athletics director Ryan Ivey. "This is an exciting and unprecedented time for Governors basketball."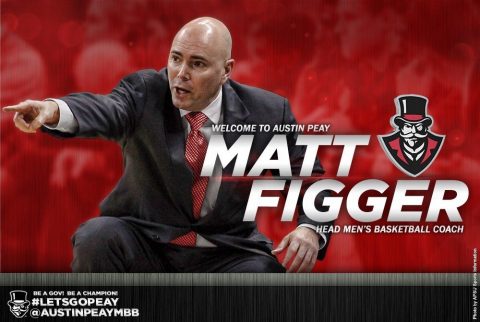 «Read the rest of this article»