Topic: South Carolina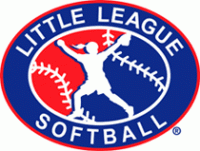 Clarksville, TN – Tennessee state champion Clarksville National 9-10-year old girls softball team remained alive in the Little League Tournament of State Champions, July 26th at Merricourt Park, with a 5-0 loser's bracket victory over South Carolina after dropping its opener to North Carolina, 12-0.
Clarksville National would score all the runs it would need against South Carolina in the bottom of the first inning, with Logan Littleton tripling to left field and scoring on an infield out by Abby Chappell to go up 1-0. «Read the rest of this article»
Nashville, Tn -Two days after winning Vanderbilt's first-ever men's national title Commodores' head coach Tim Corbin has been named National Coach of the Year by Collegiate Baseball.
Corbin led Vanderbilt to a 51-21 record, the Dores' second straight 50-win season and third in the last four years. The Commodores returned to Omaha for the second time in four years winning the national title in just the school's second-ever trip to the College World Series. Corbin surpassed 600 career wins during the season and now has 517 wins as the Commodores' head coach, second-most in program history.
«Read the rest of this article»
State Farm® Paid out Nearly $15 Million in Lightening Claims in 2013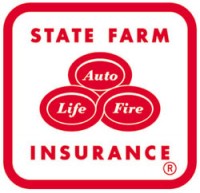 Lightning is an underrated danger and the second leading cause of storm-related deaths in the U.S., exceeded only by floods. Most lightning claims were surge or power related.
Damage is generally caused by power surges carried by the electrical wiring, TV cable, or phone lines serving the home or business and usually involve one or more electronic items.
According to State Farm, Tennessee paid out more than $5 million in lightning claims. Georgia led the nation in claims resulting from lightening in 2013 with nearly $15 million paid out.
«Read the rest of this article»
U.S. Department of Veterans Affairs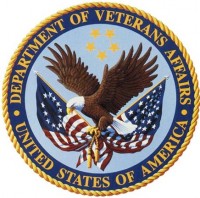 Washington, D.C. -  On May 5th, 1868, three years after the Civil War ended, the head of an organization of Union veterans — the Grand Army of the Republic (GAR) — established Decoration Day as a time for the nation to decorate the graves of the war dead with flowers. Maj. Gen. John A. Logan declared that Decoration Day should be observed on May 30th.
It is believed that date was chosen because flowers would be in bloom all over the country.
The first large observance was held that year at Arlington National Cemetery, across the Potomac River from Washington, D.C.
«Read the rest of this article»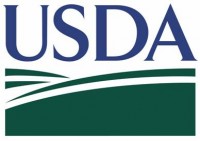 Nashville, TN – USDA's Natural Resources Conservation Service will target over $885,197 this year in technical and financial conservation assistance for Tennessee farmers, ranchers and forest landowners in persistent poverty rural areas.
StrikeForce for Rural Growth and Opportunity is a USDA effort that focuses high-priority assistance in rural communities in 20 states with a special emphasis on historically underserved farmers, ranchers and communities in counties with persistent poverty. «Read the rest of this article»
Clarksville, TN – The bass fishers are back in Clarksville! The Tennessee B.A.S.S Nation will be hosting their 2014 State Championship at the Clarksville Marina at Liberty Park on May 15th-16th.
This year's tournament will see over 120 anglers from all over the state of Tennessee. Teams will begin fishing on May 15th, with weigh-ins taking place at 3:00pm at the Wilma Rudolph Event Center on both Thursday, May 15th and Friday, May 16th. «Read the rest of this article»
APSU Sports Information

Athens, GA – Although only a few Austin Peay State University track and field athletes lowered their season-bests to put themselves in better position for an NCAA East Preliminary berth, the Lady Govs came away with a host of top finishes at the Georgia Invitational, Saturday, at Spec Towns Track.
«Read the rest of this article»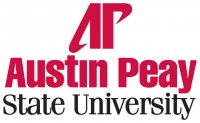 Clarksville, TN – Have you ever heard of atrazine? It's a popular, but potent, weed-killer, and chances are, there are traces of this chemical contaminant in your body.
In the late 1990s, the agri-chemical giant Syngenta hired Dr. Tyrone Hayes, professor of integrative biology at the University of California at Berkley, to make sure atrazine was safe for the public. «Read the rest of this article»
"Good Stuff Cheap" Coming to Clarksville, TN

Harrisburg, PA – Bargain shoppers and NASCAR fans, the countdown is on for the grand opening of the newest Ollie's Bargain Outlet store in Clarksville Tennessee. Bargain shoppers can explore unbeatable deals and 250 lucky fans will have the opportunity to meet NASCAR superstar Jeff Burton.
The growing chain, known for unbeatable closeouts and "Good Stuff Cheap", will officially open the doors at 9:00am Wednesday, March 26th. The newest Ollie's Bargain Outlet is located on Fort Campbell Boulevard near WalMart, in the old Food Lion. «Read the rest of this article»
Duluth, Ga - The SEC will bring two initiatives to the 2014 Women's Basketball Tournament, held March 5th-9th at The Arena at Gwinnett Center.
On Friday, March 7th, fans are asked to wear purple to support the conference's We Back Pat initiative.
The first 1,500 fans wearing purple to the evening session games will receive a Fierce Courage bracelet courtesy of the Pat Summitt Foundation.
The Pat Summitt Foundation, A Fund of East Tennessee Foundation, is dedicated to winning the fight against Alzheimer's disease.
«Read the rest of this article»