Topic: South Carolina
Austin Peay Sports Information
Robbie Wilson Era to unfold in South Carolina.

Hilton Head, SC – Austin Peay State University men's golf team will open the 2015 Spring season, Monday and Tuesday, as it plays in the 10th Annual Wexford Plantation Intercollegiate on Hilton Head Island.
The 54-hole tournament (36 holes, Monday, and 18 holes, Tuesday) will be played on the 6,828-yard, par-72 Wexford Plantation course.
«Read the rest of this article»
Written by Megan Locke Simpson
Fort Campbell Courier staff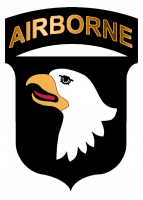 Fort Campbell, KY – The Super Guppy landed at Fort Campbell Army Airfield, December 11th, to refuel on a cross-country mission.
The mission of the crew aboard the NASA aircraft was to transport a 30-foot, 10,000-pound composite, multi-bay box from Long Beach, California, to Langley Research Center in Virginia. Along for the ride was the "Mighty Planes" television crew, filming an entire episode on the aircraft set to air in 2016.
NASA's Super Guppy looks much like its name and is an oversized cargo aircraft. A successor to the Pregnant Guppy, only a handful of such planes have been built since its introduction in the 1960s.
«Read the rest of this article»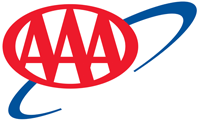 Tampa, FL – Motorists saw prices continue to plunge at the pump last week. The national average price for gasoline fell for the 42nd consecutive day Sunday. Meanwhile, the streak of declines is 37 days in Florida, 38 in Georgia, and 39 in Tennessee.
"Cheap gas prices couldn't come at a better time as millions of Americans make travel plans for the holiday season," said Mark Jenkins, spokesman, AAA – The Auto Club Group. "Prices are the lowest in four years, which should influence more people to take a trip, drive farther, or drive instead of fly." «Read the rest of this article»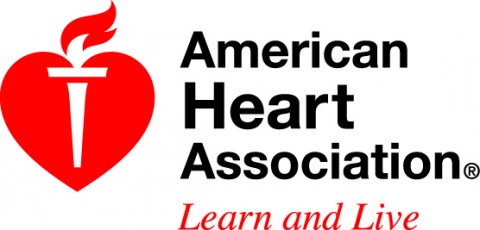 Dallas, TX – People who visited their doctor at least twice a year were 3.2 times more likely to keep their blood pressure under control than those who saw their doctor once a year or less, according to new research in the American Heart Association's journal Circulation.
Having healthcare insurance and getting treated for high cholesterol also increased the likelihood of keeping blood pressure under control.
«Read the rest of this article»

Hopkinsville, KY – Senior Tucker Wallace and freshman Jonas Vaisanen each fired third round 70s to help Austin Peay State University men's golf team expand its lead en route to the team title at the F&M Bank APSU Intercollegiate, Tuesday, at The Links at Novadell.
Austin Peay entered the round with an eight-shot lead, but thanks to Wallace and Vaisanen expanded its lead to eight shots at tournament's end. The Govs, who won their home tournament for the ninth time in 15 tries, finished with an 842 (278-280-284) total that was 22-under par. UT Martin (850) finished second followed by Eastern Kentucky (851). Belmont and Southern Illinois were tied for fourth with 854s.
«Read the rest of this article»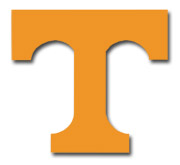 Knoxville, TN - Florida's winning streak against the Vols continues.
Florida took its first lead of the game with 6:20 left in regulation and held on for a 10-9 victory over Tennessee (2-3, 0-2 SEC). It was the Gators (3-1, 2-1 SEC) 10th consecutive victory in the series, dating to a 30-28 Vols' victory on Sept. 18th, 2004, on a last-second field goal by James Wilhoit.
Florida's quarterback change from Jeff Driskel to Treon Harris proved to be the difference for the Gators getting their offense kick-started. He led the Gators to both of their scoring drives and their 10 fourth-quarter points.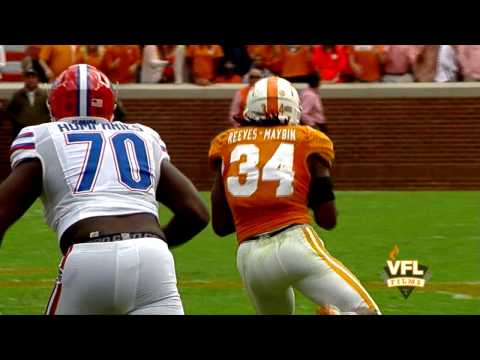 «Read the rest of this article»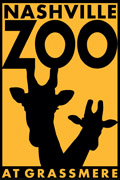 Nashville, TN – Nashville's senior community is invited to a free day at Nashville Zoo courtesy of Cigna-HealthSpring®. Nashville Zoo is partnering with Cigna-HealthSpring for this year's final biannual Senior Day at the Zoo on Monday, September 22nd.
Adults ages 65 and older will receive free Zoo admission from 9:00am – 4:00pm and a $5.00 voucher that can be used for purchases at the Zoo's food locations. There will be a $5.00 parking fee per vehicle.
«Read the rest of this article»

Clemson, SC - Senior Jada Stotts posted a season-best 16 kills but it wasn't enough as Austin Peay State University's volleyball team was swept in three sets by USC Upstate (25-15, 28-26, 25-21), Saturday, to conclude its stay at the Big Orange Bash.
«Read the rest of this article»

Clemson, SC – Austin Peay State University's volleyball team had few answers for a hot hitting Clemson squad, falling in three sets (25-10, 25-13, 25-16), in its second match of the Big Orange Bash, Friday.
«Read the rest of this article»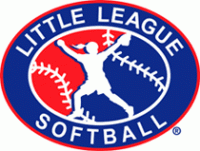 Clarksville, TN – Tennessee state champion Clarksville National 9-10-year old girls softball team remained alive in the Little League Tournament of State Champions, July 26th at Merricourt Park, with a 5-0 loser's bracket victory over South Carolina after dropping its opener to North Carolina, 12-0.
Clarksville National would score all the runs it would need against South Carolina in the bottom of the first inning, with Logan Littleton tripling to left field and scoring on an infield out by Abby Chappell to go up 1-0. «Read the rest of this article»